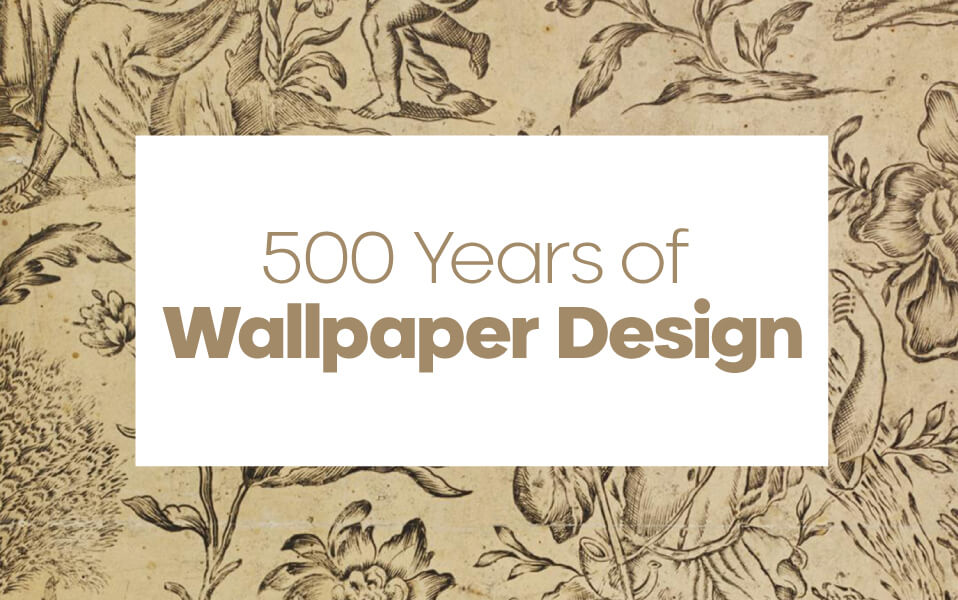 Wallpaper's having a major moment in home design — and for good reason. Not only can it add a fresh look to any room at any price point, but there are also colors, patterns and textures to suit every space and every taste — whether you paper every wall from floor to ceiling or choose one feature wall to showcase.
As current a trend as wallpaper may be, it's never gone out of style. In fact, it's a time-honored tradition with a rich history that stretches back centuries. The Chinese hung decorative rice paper on their walls for a thousand years, and European merchants and everyday people began to decorate with paper tapestries around 500 years ago.
If you're considering wallpaper for your home, it's worth learning more about the history and technique of wallpaper design. Below, HomeAdvisor details 12 important moments.
Take a look through 12 stunning European wallpaper designs, stretching back to Germany in the 1530s.
We've created 12 living room scenes, each with identical furniture, to showcase how these timeless pieces of design might look in a modern space.
1500s
Wallpaper became popular in Europe in Renaissance times, partly due to the arrival of woodblock printing techniques from China. Wealthy Europeans had decorated their walls with tapestries, but wallpaper was a more affordable option.
A lot of early wallpaper mimicked the look of more expensive materials. As you can see from our examples, early wallpaper was produced in large square tiles rather than as a continuous roll.
1600s
A Guild of Paperhangers was established in France in 1599, proving just how common the art and fashion had become. These wallpaper makers began to develop and adopt new techniques to quicken production and enhance the beauty of the paper to suit their clientele.
Flock wallpaper was made by embossing paper with powdered wool, giving the impression of silk. Paper makers also began gluing sheets together to make rolls, allowing for a larger repeated design that would add a sense of extravagance.
1700s
It was only in the 1700s that wallpaper gained popularity in America. Wealthy colonists in more settled areas imported it from Europe, and mass manufacturing of wallpaper started in the early 1800s.
Meanwhile, in Britain, the popularity of wallpaper led the government to begin taxing the industry. Makers concentrated on the top end of the market to maximize profits. Imported Chinese wallpaper became the ultimate upholstering luxury. Chinese paper was painted (not printed) with scenes of birds, plants and daily life, rather than a repeating pattern.
1800s
The industrial revolution brought with it the first wallpaper printing machine. Paper was printed in long rolls rather than separate pieces. This made it possible to create less luxurious paper at a lower cost, giving more people the opportunity to wallpaper their rooms.
The famous William Morris, a pioneer of the Arts & Crafts Movement, breathed beauty into regular homes by designing nature-inspired papers with pre-industrial techniques. Meanwhile, design reformers like A. W. N. Pugin took the opinion that wallpaper should be ornamental and not imitate the three-dimensional world.
1900s
Early 20th-century designers and homeowners were inundated with inspiration thanks to the birth of mass media and the introduction of artistic movements like cubism and jazz age design. Reams of wallpaper were printed and pasted in a variety of styles, especially at the cheaper end of the market. Wallpaper became more durable and less likely to fade.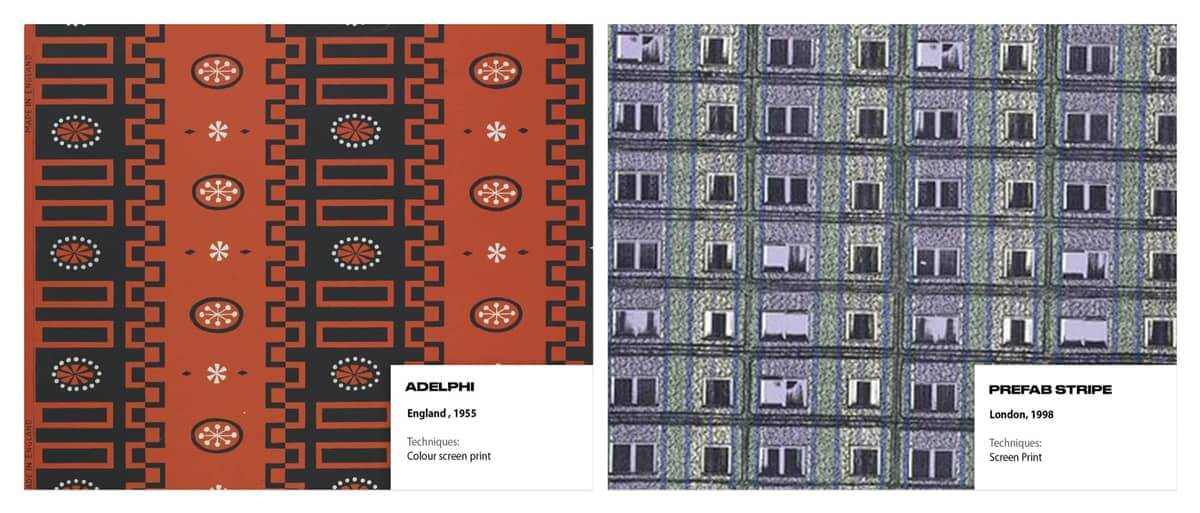 But as wallpaper design expanded, modernists sought to simplify it. Le Corbusier demanded, in 1925, that "Every citizen is required to replace his hangings, his damasks, his wall-papers, his stencils, with a plain coat of white Ripolin." Still, the 20th-century rooms we most remember were boldly and stylishly wallpapered — even into the 1970s, 80s and 90s.
2000s
In recent decades, wallpaper's seeing another uptick in popularity among designers and homeowners seeking to personalize and modernize their spaces.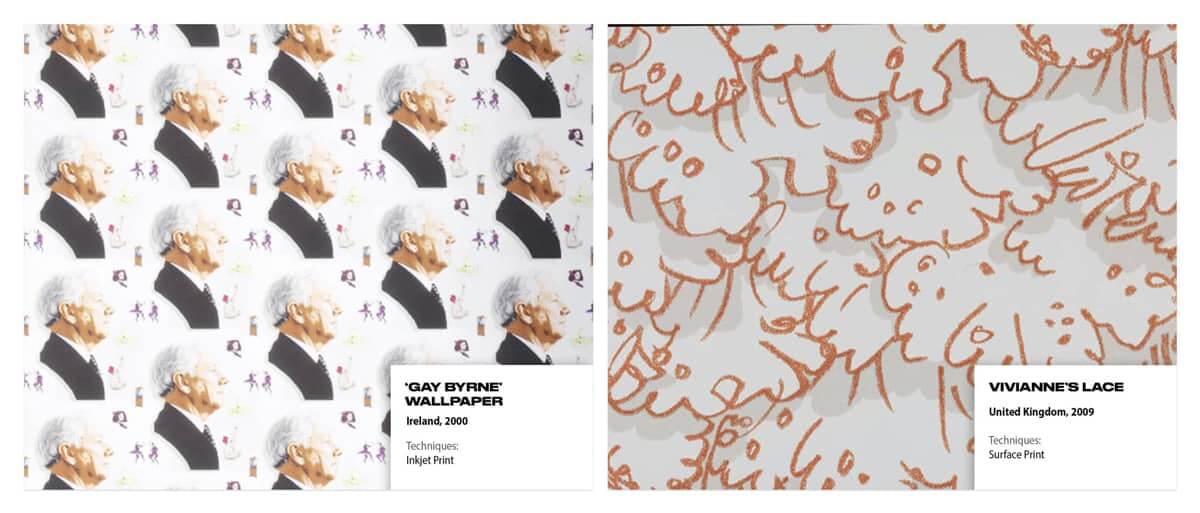 With fine artists and even fashion icons taking an interest, wallpaper's come a long way. And bold new designs, new peel-and-stick varieties — and even the option to design and print your own wallpaper — are adding to its mass appeal.
What's next for wallpaper?
Geometric patterns are capturing people's attention, as we've seen at the Surface Design Show. And tapestry design has been touted as the next big thing thanks to the launch of 'The Hispalis' from Cole & Son's Seville collection. Even chintz is back, although this time with a distinct jungle feel.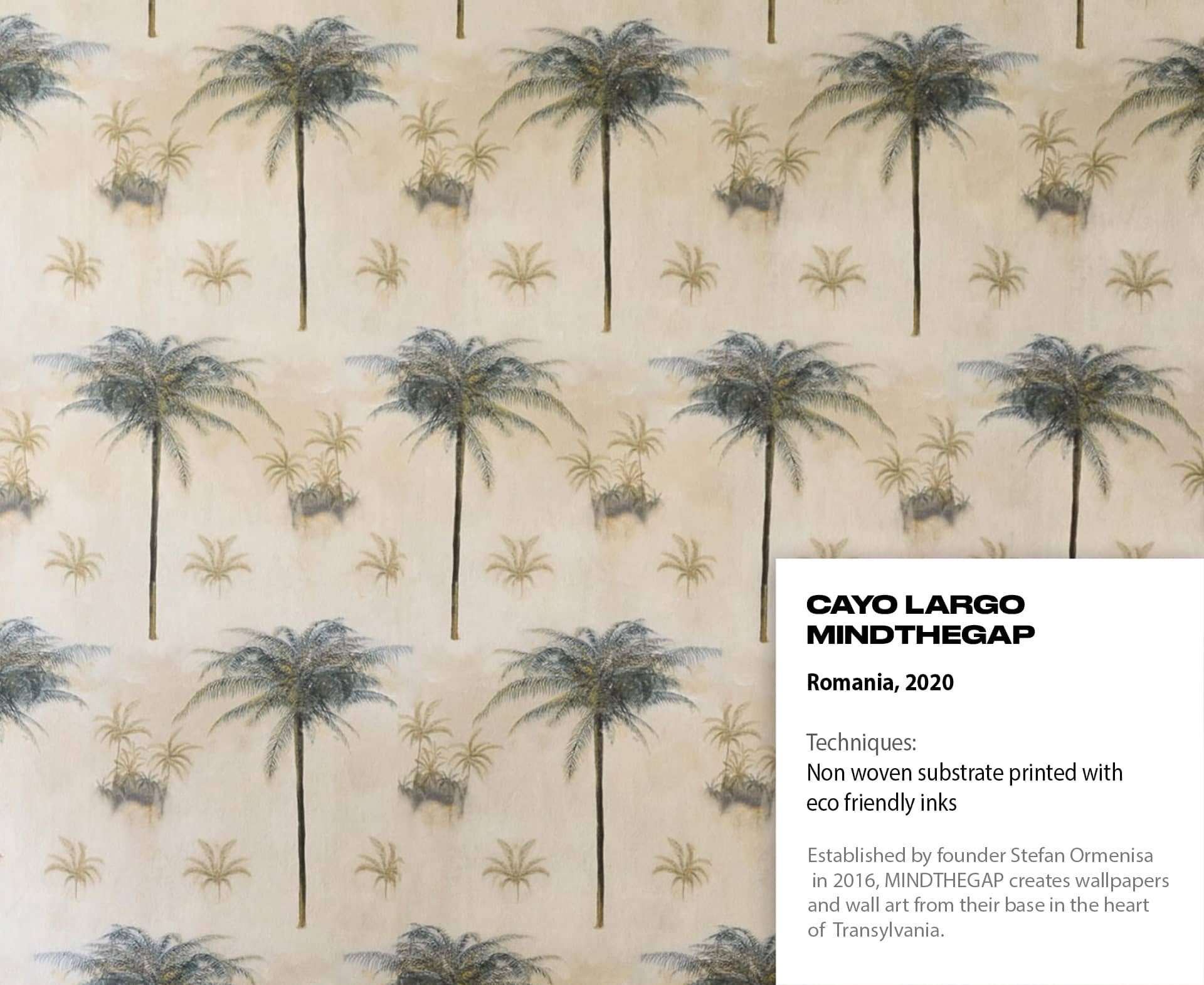 The options are endless, and we're likely to see all kinds of designs emerge as the wallpaper trend continues to take hold. But the biggest trend we're seeing going into next year is tropical print wallpapers. With those like MINDTHEGAP's gorgeous range of designs, we can all escape to an island paradise right in our own living rooms.
No Comments Yet