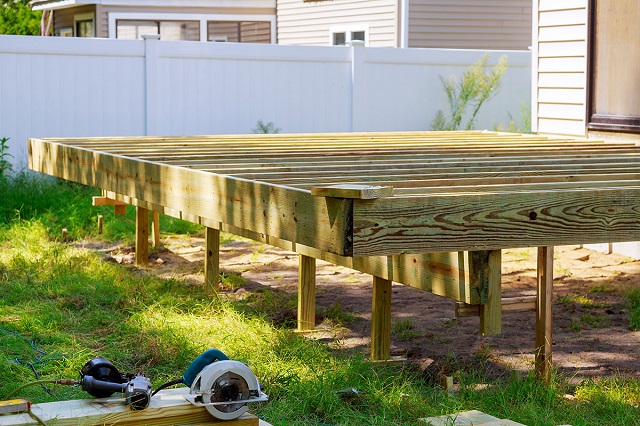 Living in a home that's part of a homeowner association (HOA) has both benefits and drawbacks. One of the drawbacks is that when you want to renovate your home, the HOA determines what you can and cannot do. These rules are spelled out in your HOA's governing documents, commonly called CC&Rs (covenants, conditions & restrictions).
If you go ahead with a renovation that violates your HOA's CC&Rs, the HOA board can force you to stop the work or redo it completely. This is expensive and a real headache. You could also be fined for noncompliance. Avoid the hassle and unnecessary expense by following your HOA's rules, as well as our list of do's and don'ts.
Renovation Don'ts:
Don't assume a professional is qualified. Vet all your candidates!
Don't get only one estimate. Collect at least 3 estimates, then choose the pro that offers the best expertise and value.
Don't rely on someone else to understand what your HOA requires. Even if your contractor reads your CC&Rs, it's ultimately your responsibility to make sure the project is compliant.
Don't begin work before your project is approved by the HOA board.
Don't throw construction materials in common garbage/trash receptacles. This is largely unaccepted by sanitation haulers and can result in higher costs to your HOA and potentially charged back to you.
Don't leave your home or common area unlocked or unsecured when unattended during renovations. Materials could be stolen. And if someone gets hurt on your property (like a child climbing on bricks or playing with tools), you could be liable.
Don't forget to notify the HOA when your renovation is complete. Also, clear any recorded liens that may have been placed on your home for the renovation
Don't forget to ask your contractors for warranty documents covering materials and work. If anything breaks down in the future, you'll need these papers.
Renovation Do's:
Do: Read your HOA's CC&Rs
These documents are different for every HOA, so it's important to read the CC&Rs for your HOA. The CC&Rs are updated from time to time, so check to make sure you're reviewing the current version. If you need clarification about any renovation guidelines, ask a board member.
Do: Get pre-approval for your project
The CC&Rs should talk about the project approval process and say what forms you need to submit to the board. If it doesn't, ask a board member. Most HOAs require you to submit a project proposal form and may require additional documents. They may approve your project as-is or approve it with conditions. For example, you're allowed to build a backyard fence, but it can only be 6 feet high, not 8 feet. Learn which home renovations require HOA approval.
Do: Hire qualified professionals
Once the board gives your project plan the thumbs up, the next step is to hire contractors to do the work. Your HOA may be able to provide you with a list of contractors who are experienced in working in HOAs—maybe even yours—and know the guidelines. If these recommendations aren't available, you may have to find the right contractors on your own.
If your HOA requires contractors to be licensed and have insurance, make sure the people you pick meet these requirements. Choose contractors who are experienced in the type of project you're planning. For example, if you want a kitchen remodel, choose someone who's done dozens of successful remodels.
Do: Make sure your pros understand the HOA rules
Ideally, the pro you hire has experience working in an HOA and doesn't flinch when you hand them the CC&Rs. Discuss the rules and regulations before work begins, to avoid pitfalls later. Emphasize specific times work when can be completed, and where debris/materials for work can be placed outside your home.
If your renovation involves changes to plumbing and electricity, this likely will require HOA notification and approval. Why? Because the water and electricity lines run throughout the HOA, and your work could impact other homes.
Do: Get any necessary permits
Some renovations require permits from your city or municipality. The CC&Rs should say whether you're supposed to get these permits or if your contractor is responsible for this. You might also need to submit these permits to your board before work starts.
Do: Be a good neighbor
Renovations can be noisy and disruptive to your neighbors. Keep the disturbance to a minimum by making sure contractors only work during HOA-approved construction hours (typically 7 am – 7 pm M-F, and 9 am – 9 pm on weekends). During the planning stage, give your neighbors a heads up about your upcoming project. Explain by email or letter how long you expect the work to last and invite them to contact you if they have any questions or concerns. This can prevent conflict between you and your neighbors, and ward off complaints to the board.
FAQs
What happens once I get approval for my renovation?
Once your renovation is complete, you can move ahead with the work. But be aware that some things may still require board involvement. These may include approving materials, hours contractors can work, and contractor licensing.
How long does HOA approval take?

Once you submit a project for approval, your HOA will generally respond within 14 to 30 days. Factors that can affect this timing include:
The complexity of your proposed project
The need to verify contractor insurance and licensing, to comply with your HOA's CC&Rs
Oops—I didn't get approval before starting renovations. Now what?
If work is already underway, notify your HOA board of your project immediately. Hopefully, they'll approve the work you've done so far, and you can continue. You might have to stop work while you wait for the board to review and approve your project.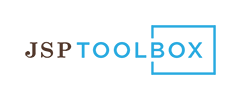 JSP Toolbox is an online suite of tools and resources that empowers homeowner associations (HOAs) to manage themselves, easily and affordably.
Learn more about JSP Toolbox
No Comments Yet