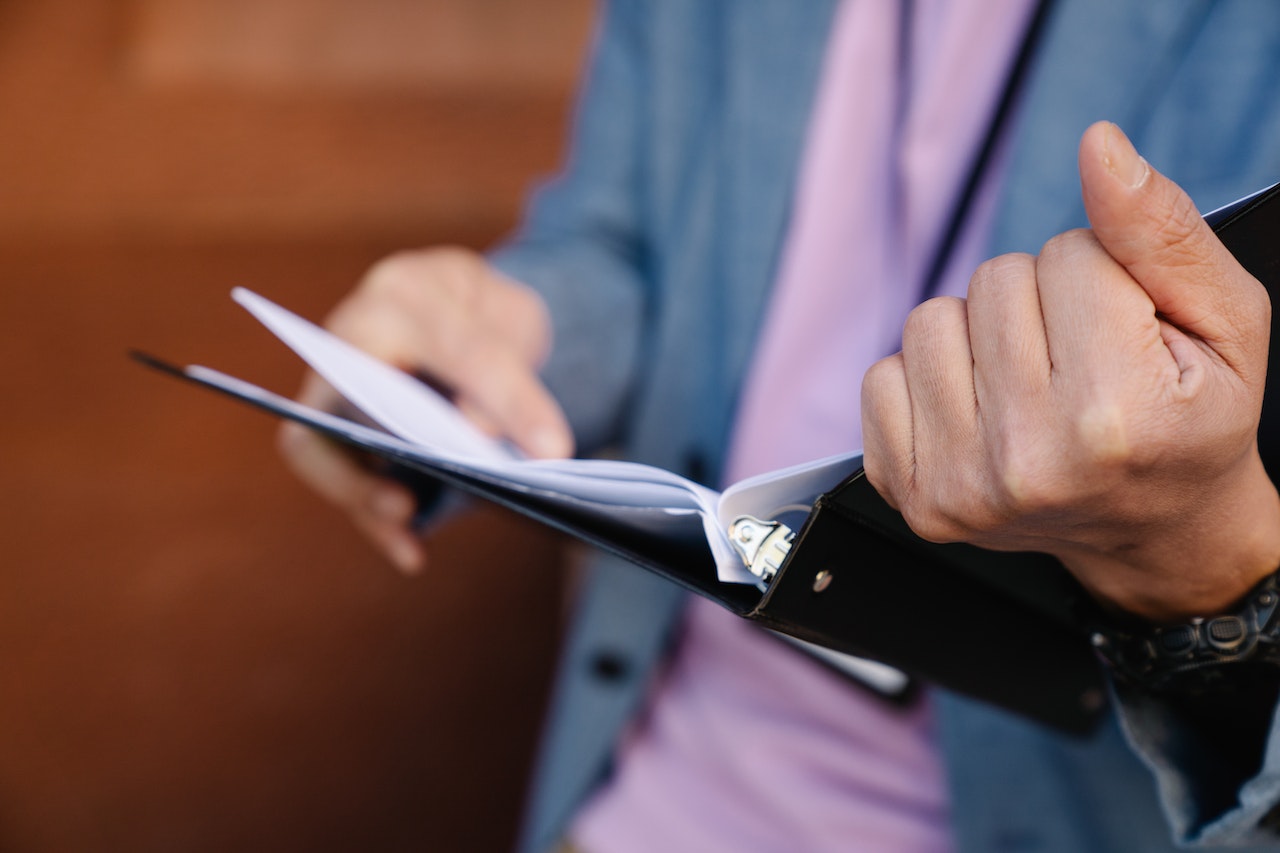 Becoming a homeowner is something many people dream of, but home maintenance can feel overwhelming, especially when a new and unexpected situation arises.
One way to manage your household is with a home management binder. Using a simple, three-ring binder, you can keep track of the things that affect your household with downloadable worksheets. From maintenance issues like repairs to routine home organization like chore charts and to-do lists, you can make your life as a homeowner much simpler by keeping all important information in one place.
In this guide, we provide free printable templates for home maintenance checklists, contact information sheets, and log sheets to help you create your own home binder. With our planning printables, you can prepare for all your home's needs, from emergencies to everyday tasks.
What Is a Home Binder?
A home or household binder is where you keep all your important documents or anything related to running your household. The binder functions as a cheat sheet to quickly navigate to important papers and contacts you might need handy, especially in case of an emergency.
To make a home binder, you need:
Large 3-hole punch binder
Paper to print documents from your computer
Writing utensil
Binder dividers or inserts to organize the sections
Binder cover
Every homeowner's needs are different, so feel free to customize the binder. While this post focuses on household necessities, such as maintenance, safety, and emergency information, you might want to add in other items that help increase your time management, such as menu plans and shopping lists.
Consider consolidating your budget binder, recipe binder, and other similar items into one home binder. As long as you keep it organized and easy to navigate, you can include as many sections as possible.
Interior Home Maintenance Printables
Proper home maintenance keeps your home healthy and safe for you and your family and prevents problems from getting more severe in the long term.
From the HVAC system to the gutters, homes are full of parts that need attention and upkeep. Whether you have DIY maintenance tasks or need to schedule hiring a professional to perform repairs or maintenance, a home binder can help you remain aware of when something in your house needs attention.
Some pages you might want to include in the home maintenance section of your binder are:
Cleaning checklist: Cleaning is one of the most fundamental parts of home upkeep. You can use this sheet in the binder to track your cleaning schedule, cleaning routine, or a chore chart to assign tasks to different members of your family.
Contact information for home maintenance professionals: If something goes wrong in your house, you'll want to call someone you trust immediately. Having the contact information for a local handyman or local contractor on hand makes it easier to act when you need to address a problem.
Service provider information: Keeping the contact information for your service providers, like your cable, electric and water companies, makes it easier to contact a representative if you experience a service interruption.
Water and electricity shutoff information: You may not always be home when an emergency, such as a leak or electrical issue, requires the power or water to be shut off in your home. Having the location and procedure easily accessible in your binder for shutting off the main water valve or flipping a circuit can help you or others take care of it with confidence.
Appliance model and warranty log: Keeping information about your major appliances helps make scheduling repairs easier. You can easily pass the information on to a pro appliance repair person or contact the manufacturer for a replacement if your appliance is still under warranty.
Paint color log: Did one of your kids color on the wall? While that can make a cute memory, you don't want the spot to stand out once you paint over it. Keeping records of the exact shades of paint used in each room helps you make seamless touch-ups without needing to repaint.
Home insurance and home warranty information: Having your coverage documents in one place makes it easier to access help when needed. You can also easily review what your policy covers, how long it lasts, and what it costs. Consider printing out or photocopying your coverage documents and including them in your binder.
Exterior Home Maintenance Printables
The outside of your home needs as much attention as the inside. Here are some helpful sheets to include in your household binder that are specific to maintaining your home's exterior:
Landscape maintenance calendar: If you have a lot to maintain in your yard, keeping track of when you or a professional landscaper work on it can help you get into a good routine, especially with the changing needs of each season.
Exterior equipment maintenance information: If you do your own yard work, your tools may need a tuneup now and then. The home binder is a good place to keep information on your lawn mower, snowblower, or any other outdoor equipment in case it needs a repair or replacement.
Family Information Printables
Keeping your family's important documents in one place can be extremely helpful, especially if you need them in a pinch. You'll always be prepared, from routine health check-ups to vacation planning.
This section of your binder can include sheets like:
Primary healthcare provider contact information: Whether it's to schedule a routine appointment or emergency case, it's essential to be able to contact your health care providers. You can include your primary care doctors and specialists, such as your dentist and optometrist.
Health insurance information: Along with your health care providers' contact information, it's also good to have easy access to your insurance information. That way, you can keep track of your plan and what's covered, and have the resources to get help if something goes wrong with your coverage.
Family members' contact information: It's always helpful to have your family members' addresses and phone numbers on hand so you can easily contact them. You can also use this section of your home binder to keep track of your family's birthdays and anniversaries on a monthly calendar so you never miss an important date.
House sitter information: Don't let anxiety about your home prevent you from scheduling a vacation. Keep the contact information for a trusted house sitter on hand to use whenever you need someone to look after your place
Pet sitter information: If you have pets, keeping the contact information for a trusted pet sitter handy is helpful if you're going away or otherwise can't take care of your pet.
Babysitter information: If you have kids, having a trusted babysitter on your roster makes it easier to plan for a date night or emergency sitter situation.
Emergency Disaster Printables
According to a 2020 FEMA survey, 48% of respondents created emergency plans in the case of a national disaster. While emergencies are unpleasant to think about, they happen, and being prepared for them is the best step to ensuring your family's safety.
It's especially important to prepare if you live in a state where natural disasters happen often, like hurricanes, earthquakes, or wildfires.
In this section of your home binder, include pages like:
Emergency go-bag checklist: When an emergency happens, it's difficult not to panic. Maintaining a go-bag checklist of what you need to pack helps you stay organized, even when you're stressed.
Emergency equipment maintenance checklist: Make sure that the equipment you would use in the event of an emergency is working properly. For example, if you have a solar-powered battery to use during a power outage, check to see that it's working regularly and document updates in the home binder.
Disaster safety plan: Having a disaster safety plan you review with your family helps ensure everyone knows what to do in an emergency. You can include safety instructions, like a safe meeting point or emergency exits.
Enhance Your Home's Safety With a Home Binder
Creating a household binder helps ensure you and your family are prepared in the case of an emergency or unexpected problem with your home. It also keeps you more involved in your home's upkeep, staying on top of everything from your budget to your groceries.
Need help repairing your home? HomeAdvisor has over 100,000 service professionals specializing in a variety of home improvement needs. Give us a call today, and let us help you get you back to a happy, safe home.
No Comments Yet