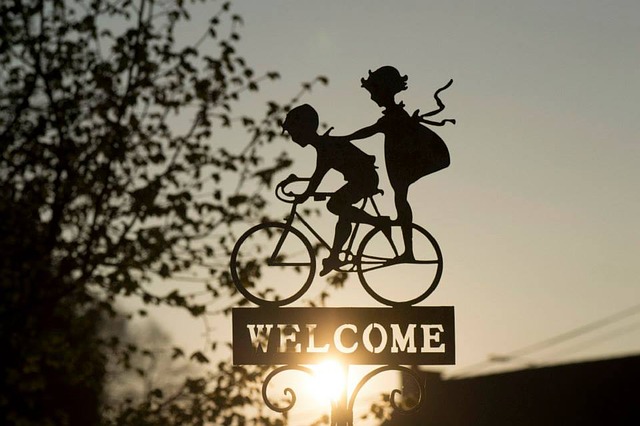 Photo via Pixabay
The benefits of starting a crop garden are endless: it's great exercise, gives you the chance for fresh air and time in nature, can give you an outlet for burning off stress — not to mention the wholesome, fresh produce you'll be adding to your diet. But one of the most wonderful things about gardens is the way they can bring together a group of people, large or small. Converting your yard into a community garden is a rewarding experience for a homeowner, and can have far-reaching positive benefits on your neighborhood.
This guide will cover all you need to know about turning your yard into a community garden, including the different kinds of community gardens there are to choose from. There are quite a few factors to consider in your planning and specific rules to set along the way, so don't underestimate the power of getting organized. Talk to your home insurance company about your options for community garden coverage. Be sure to also check with your homeowners association or local municipality for any standards or restrictions your area might have, and be willing to make some compromises. You can create a truly beneficial garden even if your original plans must shift, so focus on what you can do and make the most of it.
A Cooperative Garden
One option you have for a community garden is a cooperative project, where neighbors and other volunteers contribute to maintenance and upkeep. The number of people who will be helping can be a major factor in determining the size of the garden, especially if you're considering using a large portion of land, so assess community interest as soon as possible. You can start by reaching out to neighbors by mail, flyers, or perhaps in your neighborhood's online community. Suggest a meeting where everyone can gather and talk over the idea.
At your meeting, you'll want to discuss the positive impacts you see the garden having on the community as a whole:
It's a great opportunity to give everyone a health boost by offering fresh fruits, vegetables, and herbs to take home
It brings people from all different ages and backgrounds together for a common good
It can create a greater familiarity among neighbors
It can engage children in both the process of gardening and eating healthy, getting them excited about seeing a seed grow into delicious, nutrient-rich food
People at all ages and abilities can contribute in some way
Once you've established neighborhood interest, you'll want to collectively think about expanding interest even further. See who has contacts with local businesses or other potential partners in the community who might be interested in donating funds, seeds, tools, or other supplies to your garden. Even a small one-time donation to help to get your project started can go a long way toward your goals, so be gracious for every gift.
Photo via Pixabay
It's a good idea to come up with committees or groups in charge of certain areas: watering and irrigation, weeding, pest control, tool repair, and supplies are just a few to consider. Though you'll want everyone to contribute to multiple tasks, designating people to keep a special eye on how the tasks are going can help identify and remedy problems much more quickly. Committee leaders might also keep track of who volunteers and which tasks are completed each work day.
Designate a growing season for your garden based on your area's climate and conditions. It might only be a summer project, or if you're in a more temperate region, it can extend from spring to fall. Establish what people want to grow during each. This might also settle the question of whether to assign plots or to simply have items in their own zones; go with whichever strategy will best maximize the available space.
The cooperative community garden should also come up with written, agreed-upon rules. This sets up expectations for all participants and establishes actionable resolutions to problems you may encounter. It's important that everyone is held to the same standard and respects the established rules in order to create a harmonious working environment, but allow for several reminders or warnings before enforcing any consequences. Topics for rules might include:
Dues or fees (if any) — how much, how often, and how they'll be used
The space each person is entitled to
How common areas like pathways and borders are maintained
Adult supervision for children who are gardening
Approved materials and products (some neighbors may want a section for organic gardening, for example)
How produce is gathered and distributed
Regular performance of certain tasks like weeding, watering, or sweeping
As the homeowner, you'll also want to establish acceptable working hours. Talk to your family about what works best for them, but generally a schedule like 7 a.m. until 8 p.m. daily should suffice. Keep in mind that many neighbors may want to come in the morning before work, on their lunch breaks, during the afternoon if they work nights, or after work in the evenings. Give people an adequate chance to participate, but don't sacrifice too much if you think it could become disruptive to your family's life. For example, if you have a child who goes to bed early and is easily frightened in the dark, you might want to ask that people only come during daylight hours. In the beginning, you may simply need to let your neighbors know that the hours may change slightly once you see what works best — most families will understand!
Next, consider the tools that will be used in your garden. Have some kind of shed or other storage on-site that is kept locked when unused. Neighbors may want to bring and store their own tools for everyone to use, or dues can be used to purchase specific utensils for the garden. Make sure to cover which tools should only be used by adults and with adult supervision, ideally keeping them stored securely even within the shed. Have a plan for what to do if a tool breaks, including notifying others and seeking repairs. If some tools require cleaning or additional maintenance after each use, consider printing and keeping instructions on the process in waterproof sheet protectors.
Irrigation is another important conversation. Hand watering may be necessary for many of your plants, especially in the beginning. Come up with a watering schedule that holds everyone equally accountable. If you'll be using your own sprinkler system, ask your neighbors to keep a sharp eye out for malfunctioning spigots or flooded areas so you can fix them as quickly as possible. Have a specific hose, watering can, and faucet designated for your garden so there are always tools present, and people can bring their own as needed. If the majority of watering costs will come from your household usage, consider proposing that a portion of dues are directed to the bill.
Photo via Pixabay
Most community garden cooperatives like to have regular meetings, typically once a month or so. You might have more in the beginning and fewer as time goes on and the kinks are all worked out, so be flexible to the schedule. Having some kind of home base for communication — like a group on social media, webpage, or blog — is a helpful way to distribute information and updates more quickly. Some gardens also have a water-resistant bulletin board set up. If your garden is in the backyard, consider placing some kind of marker or sign on your mailbox to let neighbors know where the garden is.
Finally, consider asking fellow gardeners to sign a hold harmless agreement to clear you of liability should injury occur in the garden. After an attorney drafts and checks over the document, hand them out to your neighbors and allow them plenty of time to let their own lawyers take a look. The chances that anything dramatic will happen in your garden are probably low, but it's important to protect yourself and your family.
Grow-and-Give Community Garden
If you don't have enough community interest for a group project, or perhaps you're simply not comfortable with using your property this way, you can still use your garden for the good of your community. Some people choose to plant extra fruits and vegetables in their garden to donate to their local food bank, soup kitchen, or food pantry. You'll need to consult individual organizations to find out who accepts fresh donations, as well as which days and times you can drop them off.
One of the great things about this method is that anyone who perhaps didn't have the time to devote to garden work can still help out. Perhaps one of your neighbors works down the street from a food bank and can take donations. It could even be as simple as someone helping you buy more fertilizer with their truck on a Sunday afternoon. Every little bit of help counts, especially when it comes to ending hunger in your community.
Ideas to Remember for Designing the Garden
Deciding on the size will depend mostly on how much land you have and plan to use. If planning a cooperative garden, you'll also want to consider how that space will be divided up: will each family have its own plot, or will everyone agree on which produce to grow and care for it collectively? Additionally, if you plan on growing more space-consuming foods like berries, watermelon, or gourds, you'll want to allocate adequate space for them to thrive.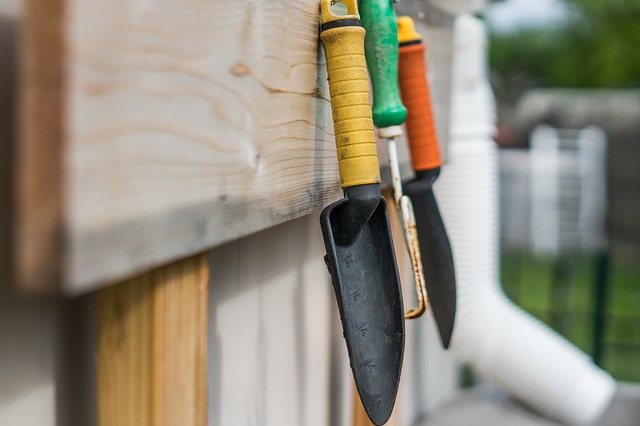 Photo via Pixabay
Creating some kind of perimeter, whether it's bushes or fencing, can not only help ward off pests and the curious noses of pets walking by, it can even add curb appeal for projects visible from the street (and potentially quell any woes from the homeowners association). You may also need some kind of border or strategic landscaping to help irrigate your plants. And don't forget about perimeters around plots: account for pathways throughout your garden. They should be big enough to easily navigate with a wheelbarrow. A locked gate is a good way to keep intruders out, but cooperatives will need to establish a system of transferring or creating keys among leaders.
If children will be involved, consider creating a special section just for them. They'll still have the opportunity to get their hands dirty and experience the process, but at their own speed and without affecting crops people are depending on. Keep some child-friendly tools handy in your storage shed. You can even offer gardening classes for kids and newbies so that everyone can start off on a more solid foot.
However you plan and implement it, a community garden is one of the most rewarding ways to give back. You'll create unforgettable memories and connections with your neighbors, improve your diet, encourage your children to embrace healthy habits, and positively impact hunger in your town — all from your very own yard!
No Comments Yet