February 21, 2017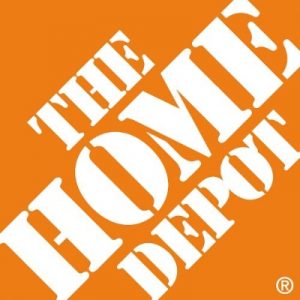 With more homeowners feeling flush from a sustained rise in their property value, home improvement spending is on the rise, and The Home Depot has once again nailed down its position as the leader in the home improvement retail business, $22.2 billion in sales in the fourth quarter, beating analysts' predictions averaging $21.8 billion.  The chain now has 2,278 stores, employing more than 400,000 associates.
In this post, I present my analysis of what Home Depot's executives said on their earnings call, and supplement that analysis with our own independent surveys of homeowners all across the country.  This is not meant as investment advice, but as commentary on the state of the home improvement industry.
Home Depot just completed their conference call with industry analysts, and they described their business results for their fiscal fourth quarter.
Total sales at Home Depot stores in the quarter were up 5.8% from a year ago. Comparable store sales were up 5.8% as well, and comp U.S. stores were up 6.3%. The U.S. growth rates are almost twice as strong as in other types of retail stores economy-wide (general retail sales are growing closer to 3-4% a year).  Our original research here at HomeAdvisor, drawn from multiple surveys of homeowners all across the country, show that people are increasingly willing to spend money when it comes to investing in their homes (more on this in a future post).
In the fourth quarter, Home Depot reported:
An increase of 11.6% in "large-ticket" sales of over $900.00, versus year-ago, supported by strong sales in flooring, appliances, and several pro categories.  We were talking about the growth in large-ticket and major home improvement projects last year, and this adds further evidence that people are opening their pocketbooks wider.
Growth in "DIY" sales trailed behind pro sales in the quarter, but we at HomeAdvisor expect the DIY share of home improvement to increase as more millennials become homeowners in the next five to ten years.
DIY shoppers focused heavily in the quarter on purchases of carpeting, laminate flooring, and storage.  Outdoor lighting sales were also strong.
Executives on the call further stated on the call (responding to an analyst's question about flooring) that hard surface materials are doing well.  Laminate flooring is going strong.  Innovations in vinyl materials (luxury vinyl plank) have been well-received.  Tile is also doing well.  The "soft side" is picking up very significantly as well.
Strong pro categories included fencing, doors, and wiring.
Sales to home improvement pros increased strongly, and this was partly responsible for the increase in "large-ticket" sales.
Pro sales are strong across the board.  Executives reported good balance between low-spend and high-spend pro categories.
"Robust" holiday-related sales (décor) surrounding the Christmas season.
Home Depot is telling analysts to expect sales growth of 4.6% this year, a slight slowdown compared with last year, with a similar growth rate (4.6%) for same-store sales growth.  They noted on the call that this is a conservative forecast given that the Harvard Joint Center for Housing Studies has released their Leading Indicator for Remodeling Activity (LIRA), calling for 6.7% growth in remodeling and repair expenditure.
Home Depot expects to open six more stores in the next fiscal year.
No Comments Yet