November 15, 2016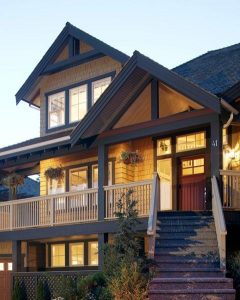 Retail sales, across all types of stores, have shown significant improvement, but Home Depot continues to run rings around many other types of retail. Home Depot just completed their conference call with industry analysts, and they described their business results for their fiscal third quarter. I jotted down some of the key points as they fielded questions from the analysts.
Total sales at Home Depot stores in the quarter were $23.2 billion, up 6.1% from a year ago. Comparable store sales were up 5.5%, and U.S. stores were up 5.9%. These growth rates are considerably stronger than in other types of retail stores economy-wide (general retail sales are growing at 4.3% a year, through October, and department store sales are down by 7.3% compared with this time last year).
Consumers are prone to open their pocketbook wide when it comes to investing in their homes.
In the latest quarter, they saw:
An increase of 11.3% in "large-ticket" sales of over $900.00, supported by strong sales in appliances, flooring, and roofing.
"Double-digit" comparable sales in appliances.
Robust "pro" sales. Sales to home improvement pros increased strongly, and this was partly responsible for the increase in "large-ticket" sales.
Good holiday-related sales (décor) surrounding Halloween and Thanksgiving/harvest season, and optimistic prospects for upcoming Christmas season.
A trend toward consumers trading up to higher-end goods. They gave the example of some new innovations in power tools that have sold exceptionally well.
No slowing of big-ticket sales evident in markets where home prices have topped out (Bay Area and Seattle).
A $100 million impact from flooding in Louisiana and impacts from Hurricane Matthew (primarily from the flooding in the 2nd quarter).
Home Depot is the 900-pound gorilla in the home improvement retail business, with 2,276 stores, employing more than 385,000 associates. The other home improvement giant, Lowe's, reported results that were relatively weak, with sales at stores open more than a year growing 2.7%, much slower than at Home Depot. Lowe's CEO stated that traffic through stores slowed more than anticipated in August and September.
No Comments Yet