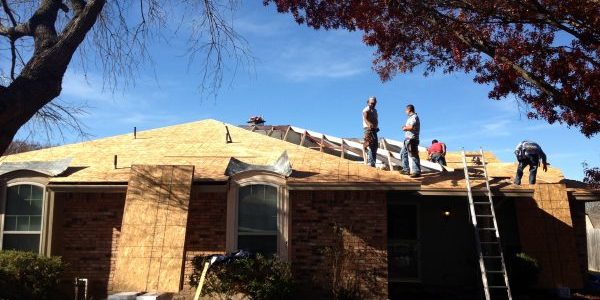 Courtesy of A&M Construction
You've watched all of the home improvement shows and you can pretty much call yourself a pro. You're ready to jump into your first renovation project to give your home a fresh new look. As many homeowners have found out over the years, it's not as easy as it appears on TV. Diving headfirst into these projects without the proper preparation often leads to some pretty costly mistakes. Check out these seven home renovation fails and learn how you can avoid making the same mistakes that so many others have fallen victim to in the past.
1. Measuring Incorrectly
Image Credit: Granada Kitchen, Inc., Anaheim, CA
One of the biggest fails you can make is also one of the most common, especially for do-it-yourselfers. Measuring incorrectly can cost you a lot of money and cause a lot of headaches. Being off by an inch, a half-inch, or an even smaller fraction of an inch can have dire consequences when it comes to your home renovation project. Incorrect measurements can mean that you don't have enough space to install your appliances or you don't purchase enough materials to complete the project. To avoid making this mistake, measure multiple times. If you're working with someone, have him or her measure as well to ensure that the numbers are accurate.
2. Focusing Only on Appearances
Image Credit: Pixabay
When you're doing a renovation project, you want your home to look fresh and new. However, that should not be your only goal. Don't skip out on making a repair or choose a lower-quality material for something that you can't see. For example, ignoring the substructure of the tile in your bathroom can lead to tile damage or mold growth. Neglecting to repair or replace pipes and wires now means having to tear up your newly renovated space to access them later. Get the most out of your investment by making necessary repairs and investing in quality materials that will stand the test of time.
3. Choosing a Short-Lived Design
Image Credit: HomeAdvisor DesignMine Gallery
You've probably taken on a renovation project because you want to update the style. While you'd like to give your home a modern look, choosing a short-lived style or personal design is a major fail. While a trendy design is sure to make your home stand out, it's also going to quickly go out of style. This is a big problem if you want to resell your home in the future. Modernize the look of your kitchen or bathroom, but avoid bold styles that only appeal to those with specific tastes.
4. Using the Wrong Kind of Paint
Image Credit: Pixabay
Many people spend hours comparing paint samples to find just the right color for their home. They don't put nearly as much time or thought into the different types of paint available. Manufacturers make paint for every surface in your home and they are not all the same. Flat paint does not have a shine, shows marks, and is not easy to clean. Use this type of paint on ceilings and on walls in low-traffic areas. Semi-gloss and gloss paints have a nice shine and are a better option for walls in bathrooms, kitchens, and other high-traffic rooms.
5. Spending Way Too Much Money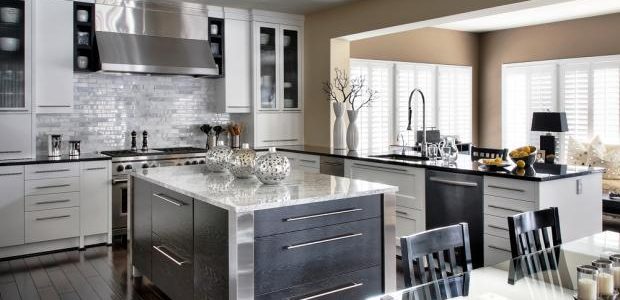 Image Credit: Capitol Design LLC, Austin, TX
Many people who take on a home renovation project often end up spending way more money than they anticipated. This is often the result of poor planning or opting for high-end supplies. While you don't want to be too frugal with your materials, you also don't want to spend more than you need to. Carefully plan out your project and create a budget. Make sure that you leave some wiggle room because an unexpected expense is bound to come up during the course of the renovation. Once you have an estimate, increase that number by 20 to 30 percent to give yourself a cushion.
6. Not Interviewing Enough Contractors
Image Credit: Pixabay
Even if your home renovation project is a DIY, it is a good idea to have some professionals on call to help should the need arise. Renovations that involve plumbing, electrical, or other complicated — and potentially dangerous — jobs are best left to the professionals. Attempting these projects without knowledge or experience is a recipe for disaster. At the same time, take your time when choosing a contractor. Compare quotes and check references. The lowest price does not often mean the best job. Make sure that the contractor is thorough when making an estimate and open to communication so that you can achieve the desired outcome for your project without going over budget.
7. Purchasing Materials Too Early
Image Credit: Three Brothers Flooring, Oceanport, NJ
You're in the home improvement store and you see the floors that you just have to have. You're shopping online and you see a great deal on the dishwasher that you want for your kitchen. Purchasing these items before you've completely planned out your renovation project is a renovation fail. You need to have accurate measurements and a clear idea of what the completed project will look like before you start purchasing supplies and materials. Low prices on an unexpected sale might be tempting, but you could end up losing money when you find out that your new appliance is the wrong size or that you didn't order enough flooring and now the store is sold out. Make a plan, set a budget, and then purchase your supplies.
---
No Comments Yet
You can be the first to comment!