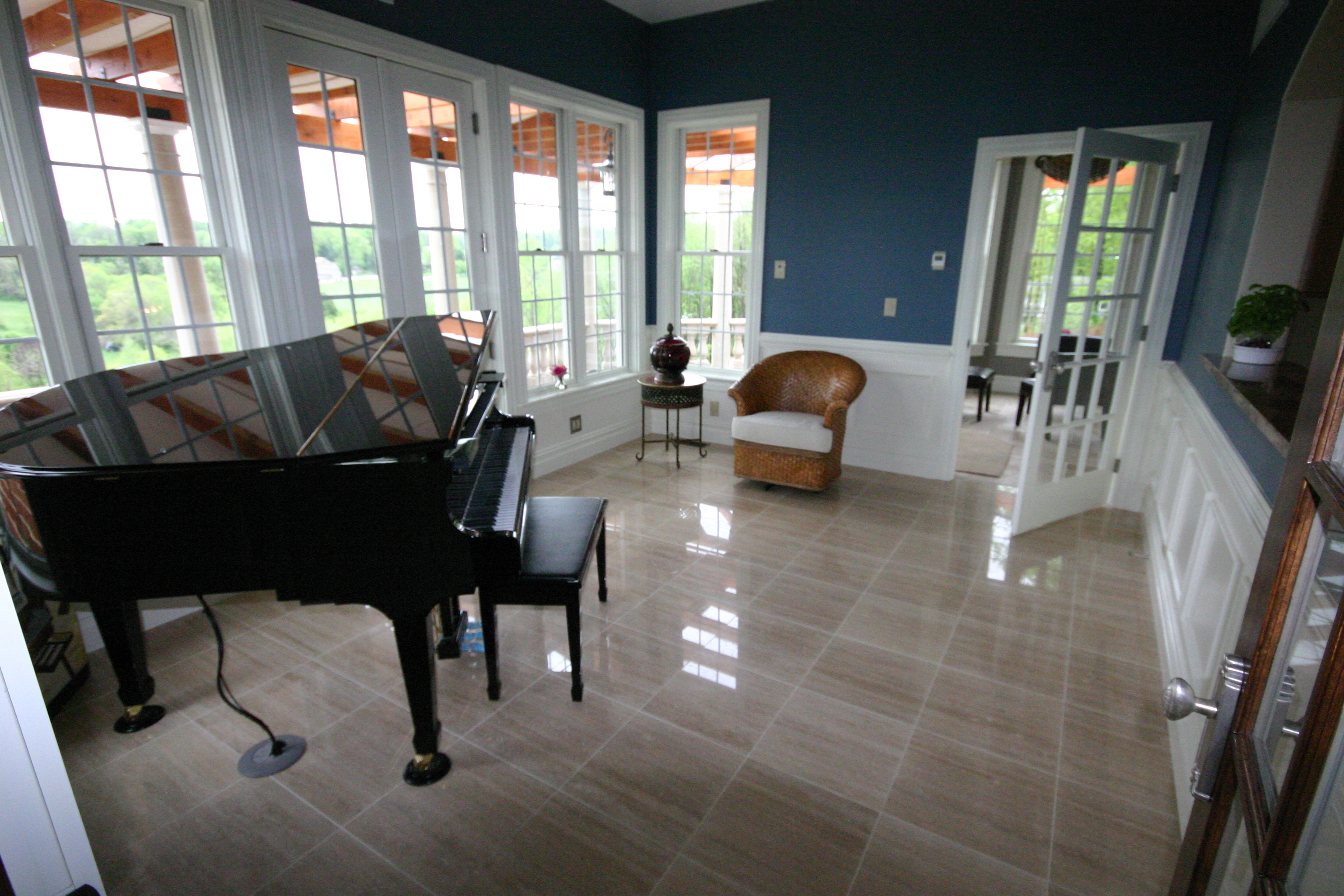 This article originally appeared in Qualified Remodeler in August 2016.
Sunrooms and patio enclosures are surging in popularity. In fact, requests for professional sunroom and patio services are up 26 percent year over year, according to HomeAdvisor. Unfortunately, as nice as they are to have, sunrooms and enclosed patios aren't always a sound investment. Here's what you need to know to help your clients make an informed decision.
The word 'sunroom' evokes different images for different people. To some, a sunroom is a simple patio enclosure made principally for seasonal use. These sunrooms are typically built on garden grade and comprised of glass panels inset into a thin metal structure, making them feel more connected to the garden than to the home. Patio enclosures may or may not be conditioned for increased comfort.
At the other end of the spectrum, sunrooms may evoke an extension of the home's interior — conditioned rooms comprised of large windows or French doors connected with heavy mullions. These sunrooms may contain exposed beams or made to feel more like an enclosed porch.
Sunrooms that act as an extension of the home provide the most value. Patio enclosures at the lower end of the spectrum tend to age quickly, and they are frequently the first item a new owner will remove after purchasing a home. The average cost to build a patio enclosure is $15,216, according to HomeAdvisor's True Cost Guide, and the average cost to build an interior addition is $41,087.
Bottom Line: Sunrooms can be a fantastic way to engage with the outdoors and increase the useable space of a home, but the return on investment is low. In fact in some cases, such projects can even detract from resale value. If a homeowner wants to build a sunroom for personal use, there's not reason not to do it. But when homeowners propose a sunroom project with added value in mind, you might suggest that they proceed with caution.
No Comments Yet