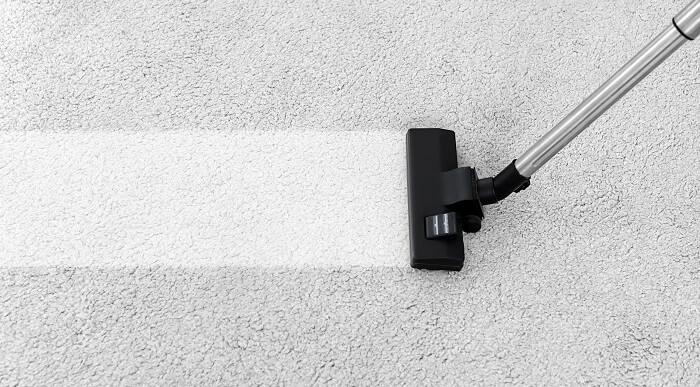 Reviewed by Asya Biddle, Expert Cleaning Contributor.Written by HomeAdvisor.
Carpet flooring can create a warm, welcoming and cozy environment in your home. But keeping the carpets clean can be a real challenge. If you don't want to hire a professional carpet cleaning service, try these DIY tips.
Renting & Using Steam Cleaning Machines
Chances are, you'll be using steam cleaning technology to get your carpets looking like new. You can rent a steam cleaner on your own for $25 to $50 for a 24-hour period.
"Many rental companies have an hourly rate as well as a 24-hour rate for steam cleaner rentals," says Asya Biddle, Angi Expert Review Board member and manager of The Dust Busters janitorial company in Williamsport, PA. "To determine how long you would need the rental for depends on the number of carpets being cleaned, how large the rooms are, and the level of debris you're cleaning."
Keep in mind that if you go this route, you'll also need to purchase a cleaning solution to use with the machine. Here's how it works:
The steam cleaner uses hot water to create steam.
This sanitizes the surface of the carpet thanks to the moisture and high temperature.
Using a cleaning solution and an agitator (a brush attachment on the machine) helps the machine remove dirt and grease.
Tip: A professional cleaner can also try using hot water extraction techniques, chemical solutions and the dry-compound method to clean your carpet. Ask around and see which is best for your space.
Eco-Friendly Carpet Cleaning Options
Try companies that use hot water extraction and a simple detergent solution to clean.
Avoid cleaning products containing formaldehyde or acid rinses.
Look for products that use natural citrus for scent, rather than chemicals.
Preparing for the Arrival of Professional Carpet Cleaners
If you choose to hire a local carpet cleaner, you'll need to take a few steps before and after their arrival:
Check with the carpet cleaning company for their furniture policy. They may remove all moveable furniture from the room you want cleaned, which will save you a step. Many will even replace the furniture with a plastic covering for its feet.
Once the team has left, block off the newly cleaned area. No one should stand on the carpet for up to 6 hours after cleaning, although 24 hours is ideal.
Protecting Your Carpets Against Future Stains
Place mats by all the entrance doors to reduce the amount of dirt that enters the home.
Avoid wearing shoes in the house.
Pay for a chemical application to protect your carpet from stains.
No Comments Yet