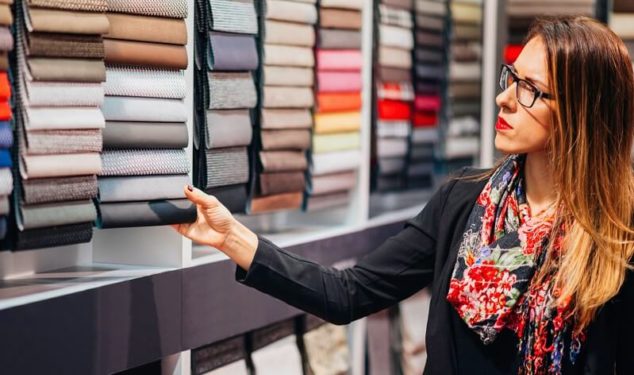 Looking for an Interior Decorator?
Hiring an interior decorator is a simple way to achieve magazine-quality décor. Whether you want to spruce up a room or update the look of your entire home, this pro has the skills necessary to bring your vision to life.
Decorators are not the same as interior designers, and it's important to make sure you hire the right pro. Follow these tips to guide your search for the perfect one.
On This Page:
Benefits of Hiring a Decorator
Home decoration is a popular DIY project, but hiring a pro can help you:
unify a design theme
pick a style that will stay current
give a room a face-lift
make an existing layout work better
Need an Interior Decorator?
How to Find & Hire an Interior Decorator
1. Detail Your Project
If you're planning a total overhaul, you need to share clear ideas with prospective decorators during the hiring process. Write down all the things you want, such as:
Themes, like a mountain cabin or seaside cottage
Vintage, like Mid-century Modern or Victorian
Bathroom and Kitchen designs. Share décor examples like from your favorite movie kitchens.
Furniture pieces and styles. For inspiration, check out sofas from popular sitcoms.
Defining your goals for furniture and color schemes will help you find a pro who can deliver your desired look.
2. Research Local Decorators
Once you have a general plan for your project, you need to find an experienced decorator. Since this field has little oversight, it's even more important to look in the right places. Start your search using an online directory that pre-screens interior decorators in your area.
As you browse, take some time to check ratings and read reviews. This will give you a better idea of what to expect from each local pro.
3. Call for a Consultation
Your research will help you narrow down a list of professionals to contact. Request a consultation from at least three pros so you can compare their designs and prices. Some will offer a free consultation, while others may charge a fee.
Looking for an interior decorator?
Affordable Interior Decorators
Hiring an interior decorator costs $50 to $150 per hour. Define your budget so the pro knows what they're working with. They may have insights and access to local markets that could help you save money on materials. Here's a few more ways you can trim your expenses.
Hire New Interior Decorators or Students
Decorators are not required to have professional education, but new ones need to build credibility. Some pros may have a style you like, but little experience in the field. Ask if they can offer a discount on your project to help expand their portfolio.
Tips on How to Hire a Decorator on a Budget
The best way to save money hiring a decorator is to set limits on materials. A new table could cost $100 or $10,000, depending where you buy it. Keep in mind that your pro probably sets a markup on supplies, which can range from 10% to 40%. Try these tips to keep costs down:
Find pros who like working within a lower budget
Keep the design simple and uncluttered
Use existing furnishings in a new way
Pay the cost to refinish furniture, which runs about $600, instead of buying new
Don't Skimp on the Basics
Decorators will attempt to work within your budget, but their business depends on profit. Pros usually won't cut their pay rate, which runs $50 to $150 per hour. To keep the total under control, limit the scope of the project or the amount of furnishings you need. For example, you might lower the number of furniture pieces in the room.
Be wary of pros who quote a low price without a lot of details, or who won't put it in writing. They may not be willing to commit to that rate.
Get a Quote From a Decorator Near You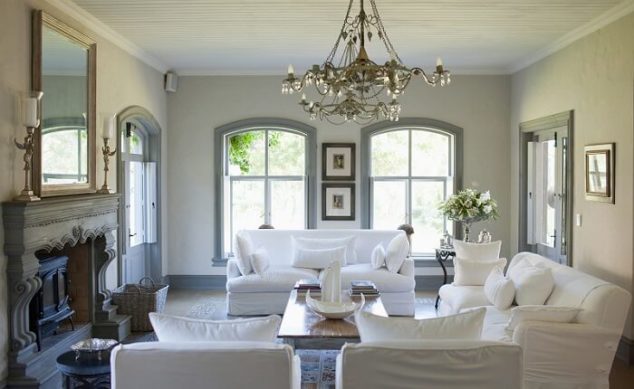 Interior Decorator Questions to Ask When Hiring
1. What Is Your Background?
When you start calling pros, ask open-ended questions about their backgrounds. This will help you compare their qualifications. Many pros have relevant experience or education in similar fields, such as fine arts.
2. Are You a Certified Interior Decorator?
Certified Interior Decorators International offers a certification for pros that can help you determine their credibility. The course and exam cover several elements, including:
basic design
color
material selection
furniture placement
lighting
3. Where Is Your Portfolio?
Before you make the final choice, you want to see a portfolio of his or her past work. This provides visual evidence of the contractor's style. It may be available on their website. Each file should include photographs and information about the project.
4. Who Can I Call for References?
Calling references helps you decide if the decorator will work well with you. Ask them about the process and anything disappointing. Look for red flags, such as:
difficulty getting in touch
indifference to homeowner preferences
changes to the original estimate
chronic delays
Find Local Interior Decorators
FAQs
When Should I Hire a Decorator?
You should consider hiring a decorator when:
you need professional input on the home's overarching theme
you have complicated plans for the décor
you want help to shop for, buy and place the furnishings
you chose to invest in the cost to stage a house when putting it on the market to sell.
Are There Affordable Interior Decorators for Hire in NYC?
NYC decorators cost about $7,200, a bit higher than the national average. The typical range is $3,300 to $11,600. Shop around and get quotes to find someone within your budget.
When Do I Need an Interior Designer vs. Decorator?
Deciding between designer vs. decorator depends on the project. If your plan doesn't require any remodeling, a decorator may be the best choice.
Where to Find an Interior Decorator
If you have home improvement plans and need someone with an eye for style, a professional decorator might be just the ticket. Get a few bids so you can choose the one that's right for you. When you're ready to start your project, begin your search for interior decorators near you.
Looking for an interior decorator?
---
No Comments Yet
You can be the first to comment!