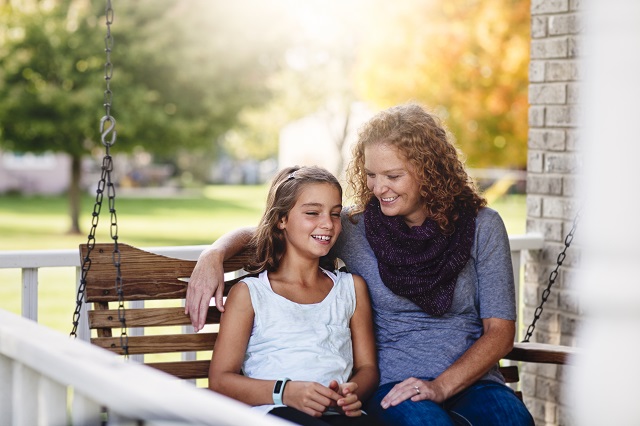 A porch swing is a great addition to any porch or patio. You can enjoy the first nice days of spring or relax on warm summer evenings from a comfortable spot on your porch. Your morning coffee or evening glass of wine will taste better while rocking on your porch. Kids and guests will enjoy it, and it can enhance your home's curb appeal. If you're a handy homeowner, you can hang a porch swing yourself by following a few simple steps; if not, you can easily find a handyman to install it for you.
You can find swings in many sizes and styles, from modern metal options to classic wooden swings. When making your choice, consider your home's aesthetics and how much your porch is exposed to the elements. Ideally, you'll find one that matches your existing style and can stand up to sun and rain. When it comes to choosing rope or chain to hang your swing, choose whichever matches your swing's style (as long as it's rated to hold at least 500 pounds).
Tools Needed
Before you start your project, make sure you have the right tools handy. Here's what you'll need to hang a porch swing:
The porch swing itself
Rope or chain for hanging
A battery-powered drill
Stud finder
Measuring tape
Swing hooks, screw eyes, and eyebolts
Level
Comfort springs (optional)
Cushions/pillows (optional)
Steps to Install a Porch Swing
Measure your space and make sure your porch can support a swing. Your ceiling joists should be 2 by 8 inches or 4 by 4 inches, and you should measure the space your swing will need to move freely.
Use a stud finder to locate the center of the joists you'll be hanging the swing from.
Attach hooks if they aren't pre-installed on your swing.
Pre-drill holes into the ceiling joist and screw in the eyebolts. If desired, attach comfort springs.
Use rope or chain to attach both sides of the swing to the corresponding ceiling eyebolts.
Raise the swing to your desired height (roughly 18 inches, depending on the type of cushion you're using) and adjust to make it level.
Choose cushions and pillows if you want them.
Test out your swing and enjoy!
Helpful Tips
You can find porch swings at your local garden supply store, any large online retailer, or through a specialty swing company.
If your porch doesn't have the right joists or has a finished ceiling that makes hanging too difficult, it may be easier to use an A-frame support for your swing. This may take some work to put together but won't require drilling into your porch ceiling. You should be able to buy a frame wherever you bought your swing.
Comfort springs aren't necessary, but they are easy to include in your project and can help your swing rock more smoothly.
If you have attic access over your porch, you can drill holes for your eyebolts from above without affecting a finished ceiling. You can also carefully remove a section of ceiling to access the joist and repair it when you're done.
If you've chosen rope to hang your swing, check it frequently for signs of wear and replace it if necessary.
Chains can be painted if you don't like the look of bare metal, and you can treat it with a rust inhibitor to keep it looking brand new.
When selecting cushions and pillows, make sure to find materials that will stand up to the elements. You can usually find appropriate options in the outdoor furniture section of a garden store.
Find Help
If this feels like an overwhelming project for you, don't worry! You can find a local handyman to properly hang your new porch swing. You can choose a swing you and your family will love without worrying about hanging it safely and securely.
If you can't find a swing that's exactly what you're looking for, consider supporting artisans in your area by hiring a local carpenter. Work with him or her to sketch out the perfect porch swing for your home.
Whether you hung it yourself or hired a professional, you'll be delighted when your swing is up and you and your family can relax. You may find yourself looking for other projects to spruce up your home's appearance once you've added a porch swing.
1 Comments