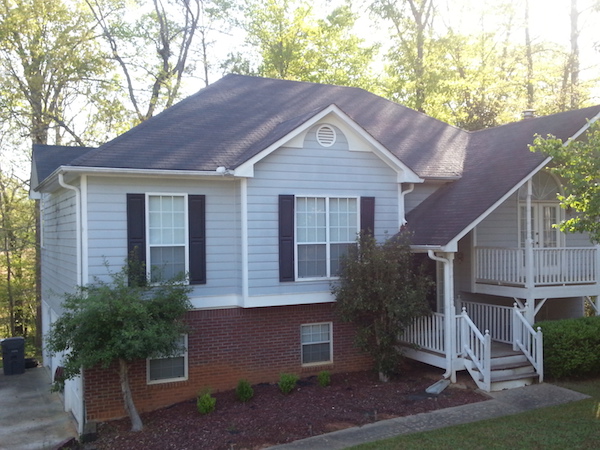 Before beginning any home improvement project, you must address the issue of insurance, both yours and your contractors'. You can't always count on your existing homeowner's insurance if someone is injured or something is damaged on your property. Don't get stuck with the bill.
Your Policy
Before work on your project begins, determine if you need to increase your homeowner's insurance. Your insurance agent can help you make sure that your policy will cover the cost of rebuilding, should your home be damaged, including the cost of new construction.
Also take a look at your liability coverage. While most policies come with a basic $100,000 in liability and $25,000 in property damage coverage, your agent can help you determine if you need to stretch your coverage. For a small additional premium, you can purchase a special umbrella liability policy that activates when you reach set limits on your basic homeowner's policy.
Another item regarding insurance that homeowners often overlook has to do with the value of their home. A major home improvement project can add significant value to a home. This increase in value will often warrant extra coverage, resulting in higher premiums. Bring your insurance agent into the loop early on in the planning process in order to best understand the changes to your policy that a project will necessitate, and notify them as soon as your project is completed.
Your Contractors' Insurance
It is vital that you are comfortable with your contractors' insurance coverage. Never be afraid to ask questions. Obtain written proof of their policies or contact their insurance agents directly. The next item to consider will again involve your agent. He or she should be able to tell you what additional coverage is necessary based on the type of worker you employ. The two types are as follows:
Casual Workers are laborers who handle minor repairs and maintenance such as small fixes, painting, lawn mowing, etc. These workers are typically occasional or part-time. Should a casual worker suffer an accident while in your employ, the liability piece to your homeowner's policy should be sufficient. If the incident results in permanent injury, however, the amount to which you're insured may not be adequate.
Professional Workers are those with whom you'll typically deal over the course of a larger home improvement project. These laborers perform work under a mutually agreed-upon written contract. They should comply with your state's licensing requirements, and they should have their own accident and disability coverage, in addition to liability (or errors and omission) coverage.
If your contractor is to hire laborers, or sub-contract work to other contractors, he must provide his workers with Workers Compensation coverage. Again, ask for written proof of insurance.
Know the Requirements
Do your homework regarding your contractor's licensing. All states that license contractors and tradesmen keep lists of license holders. Contact your state licensing board for licensing requirements specific to your state. Except for plumbers and electricians, tradesmen paid by the hour usually don't need a license. Contractors bidding on any significant work (more than a few hundred dollars) need a license in most states. If you have a problem with a licensed contractor or tradesman, the state licensing board can be a powerful ally in resolving issues. If you get into a dispute with an unlicensed contractor or tradesman you'll be on your own.
No Comments Yet