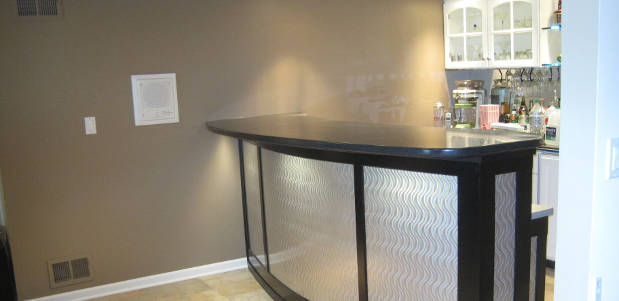 In many homes you'll be able find the latest in technological innovation, all of which tend to be centralized and controlled from a main console. Central vacuums, central humidifier, and central A/C have quickly become popular trends amongst developers. However, another common invention that connects each room in the house is an intercom system. Once thought to be only installed in large mansions or apartment buildings, these devices have recently become a familiar phenomenon in many residential houses as well. And since they not only open up the lines of communication between your family members but also serve a serious security function, these speakers are the next best thing to a gated community right in the home.
Keep your Ears Open
Since these systems allow you to talk to anybody in any room, they're often mistaken as an extravagance, something used just for convenience's sake. Though they are handy and easy to use, intercom systems aren't simply amusing gadgets. They can also act as a valuable form of surveillance. Better than any chain or peephole, these devices activate when the outdoor doorbell rings so that like an apartment complex, you can speak to a guest before answering the door to confirm their identity. Also, a home intercom system is a great way to monitor the inside of your house as well. Not only can you talk to persons in your family between rooms, you can also listen in. The speakers can be muted for privacy's sake, but if you have a baby, these units can act as monitors to help supervise their sleep while you're separated. Plus, if you have elderly or disabled persons in your family, these devices offer convenient communication (especially in cases of emergency) without straining the voice box or tackling a staircase.
All-Over Entertainment
But beyond security, intercom systems can have lots of fun features as well. For instance, they can act as a universal entertainment system. And most models can also be used as a clock radio since they come with station presets, adjustable timers, and even a morning alarm. Plus, they're often designed around a central console normally found in the kitchen or family room, and this "command center" can come with a video system that surveys the outside of your home via a security camera. It adds protection to witness approaching guests, but this television screen can also be used to watch movies while you eat.
Ready to start your
Smart Home Devices

?Find Pros
Control Issues
Of course, though an intercom system is a great security feature and can be a lot of fun, it can also come with a lot of privacy issues. What if you don't want someone listening in? What if you don't want to talk when someone calls your room? What if your hands are full: how do you answer? What if you don't want to listen to the music chosen for the entire house? Well, first of all, each room comes with separate volume controls so you can turn off the music that's permeating the house. Plus, if you don't want to be intruded upon, simply turn off your individual station (just be sure to turn it on afterwards, otherwise it's rendered useless). Also, there are telephone systems available so instead of being hardwired to the wall the home intercom system is hooked up to your phone line: just give a call between rooms and you now have a choice in answering. Hands-free models are also available, allowing you to talk to the person at your front door or between rooms without constantly pushing a button; you could even have a two-or-three-way conversation if needed.
Home Intercom System Features
Like any technology, these devices can be as complicated or simple as you'd like. If you purchase portable wireless models, they'll only run a few hundred dollars. But if you invest in a hardwired installation, it's going to cost a few thousand depending upon the features. For instance, if safety is a big concern, then you may want to add an infrared camera system that turns on when the doorbell rings. Or invest in a door release system that unlocks the front door from any room in the house: once a guest is identified you won't even have to leave the room to let them in. Also, window sensors, motion detectors, and burglar alarms can be wired into the system. Just make sure when you do get high-tech that you hire the appropriate professionals: they can guide you in selecting the right product for your needs as well as taking care of the complex installation.
No Comments Yet