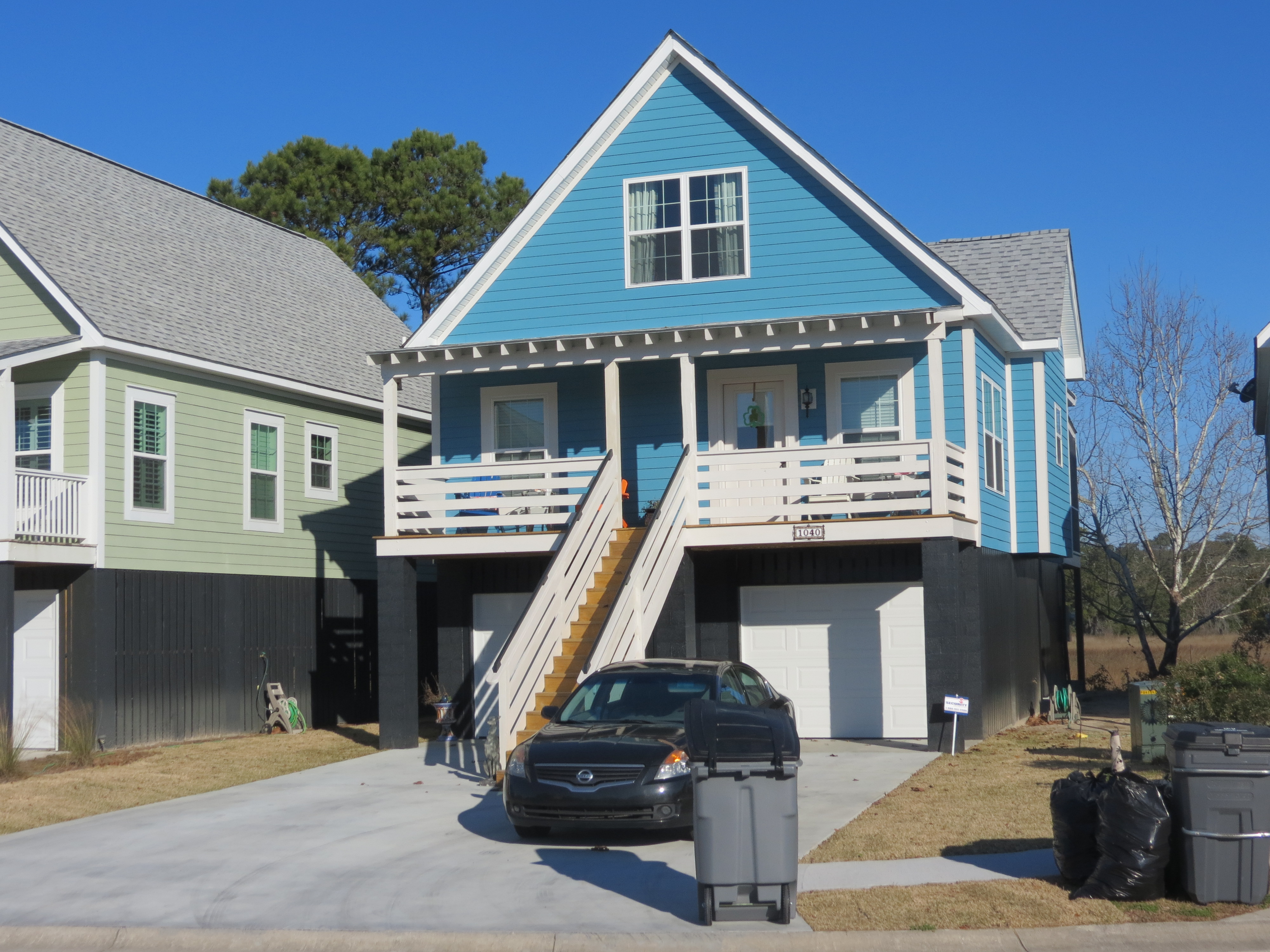 In the aftermath of Hurricane Katrina, the Gulf Coast experienced an immediate need for inexpensive, easy to construct housing. The infamous FEMA trailers filled that void at first, providing emergency shelter to thousands of persons who found themselves displaced by the storm. However, people were quick to realize these were substandard living environments for victims of such a horrible event. Designer Marie Cusato is generally attributed with coming up with a better alternative. The Katrina Cottage is a small, prefabricated house kit that combines quality construction, attractive looks, and relatively low cost to anybody willing to build. And while these cottages got their start providing welcome relief to hurricane survivors, their popularity since has soared throughout the country.
The Katrina Cottage at a Glance
Imagine a very small southern style home (500 to 1500 square feet) and you've got a good idea of what one of these cottages looks like. They are simple, square, and typically incorporate a small front porch into the design. Don't let their cute, demure appearance fool you, however. The idea behind these homes was to design a quality home at an affordable price. That means genuine stick construction, contractor grade materials, and structures that are made to withstand storms with winds of up to 140 mph. For those whose homes were wiped out by Katrina, these homes have become a cost effective, and livable, way to get their lives up and running while rebuilding larger homes or looking for new places to live. For others, the suitability of these cottages for other applications has become very obvious.
The Katrina Cottage beyond Hurricane Relief
With the devastating effects of hurricane Katrina beginning to fade, these cottages have seen a boom in other uses across the country. They have been employed as guest houses, as rental homes on the back of large properties, and for those in expensive real estate markets who don't mind living in smaller spaces, they have become a viable alternative for permanent housing. The fact that they were designed to be easily added upon (so a hurricane survivor could incorporate their Katrina Cottage into an expanded housing project) has only increased their popularity. You can start with a simple 500 square foot cottage, and as your funds and time allow, build it up into a larger and more comfortable home.
Ready to start your
katrina cottage

?Find Pros
Katrina Cottage Costs
While these small homes are cheaper than an average new build, they aren't dirt cheap. They were meant to replace the FEMA trailer, not mimic them. That being the case, expect to pay $45 a square foot and up for the construction of one of these homes. Do the math and the smallest of these cottages will run you around $25,000. More than a trailer, but far less than an average new or existing home.
Talk to a Contractor
The Katrina Cottage wasn't built with do-it-yourselfers in mind, despite the fact that Lowe?s now sells plans and kits for these homes if you so desire. Because they are built of traditional stick construction and meant to be permanent structures, you'll want to hire a general contractor to raise the home for you. Despite being inspired by one of the worst natural disasters in American history, these cottages have proven to be one of the most versatile and innovative home designs to come along in quite some time.
1 Comments