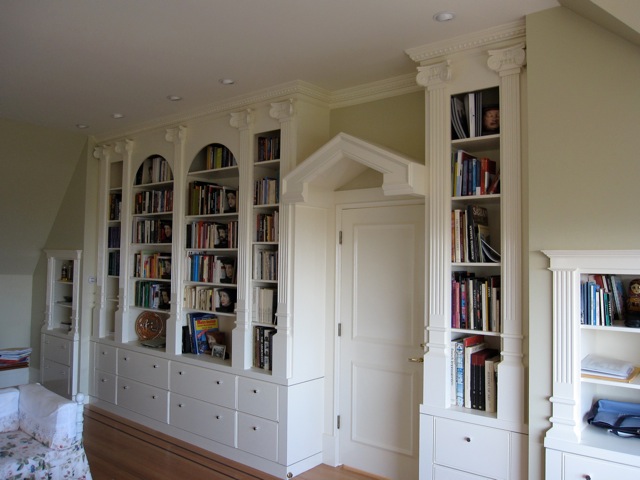 Once you learn how to read, a whole world opens up to you. Suddenly, you can sit in a chair in your bedroom or living room and go almost anywhere in the world. You can explore jungles, mountains, oceans, and cities you've never heard of before. You might be surprised how much you can learn, even from pretend stories about faraway places. The more books you read, the better you will get at reading, too. You can be a stronger reader, able to choose longer books with exciting stories.
Reading over summer vacation is especially important for keeping up with your reading skills. It's great to play outside, but remember to spend time with good books, too. Teachers often give their students reading lists at the end of the school year with lots of good books to check out. You can also participate in summer reading programs at your local library to keep track of your reading progress and to earn a gift or prize for the books you read. Try playing games and doing worksheets to increase your reading skills, too. You can play games on the computer or against other kids to build your vocabulary and your comprehension skills.
Click the arrows to read this fun story about a girl named Pam who wishes for ducks.
Print out this worksheet with a short story and questions. After reading the story, see if you can answer questions about what you read.
Read a story about a summer to remember. After you finish, complete questions about the story to see how well you understood it.

Classic Literature Reading List (PDF)
If you have advanced reading skills, you might read at a middle-school level. If so, take a look at some book titles recommended for kids to keep their reading skills sharp.
Put some chapter books on your reading list for fun and engaging adventures. Books can be funny or suspenseful.
Summer Reading List (PDF)
If you are in grades three through five, check out the books recommended on this summer reading list. Reading through the summer is important for keeping your skills sharp.
When it's time to head back to school, choose some books that will get you back in the learning groove.
Play the Great Word Quest by joining a team and choosing different reading quests.
Click on a tongue twister to read the fun and challenging words. The more you practice, the better you get with tongue twisters.
Go to Paw Park to play with the alphabet bears in this game. You will need to put the bears in alphabetical order.
Choose a story and listen as someone reads it to you. Stories include "Aladdin," "Snow White," and "The Nightingale."

Suggested Reading Lists
Teachers and students have shared their favorite books to help others find titles they might enjoy.
Look through all of the books that have earned the John Newbery Medal. These books are sure to be especially enjoyable for young readers.

Ready, Set, Read! Summer Fiction Ideas for Kids of All Ages
Dive into a good book during the summer to have a fun adventure while keeping up with your reading skills.
Reading Comprehension (PDF)
A quick story about bartering will give you some fascinating historical facts. Answer the questions to make sure you understood the story.
Fry Words: The First Hundred (PDF)
The Fry Words are the first 100 words that beginning readers learn. Review this list to see if you know all of these words.
The Closet Creature (PDF)
Read a fun story about a closet creature. After you finish, complete some worksheets about the story to make sure you understood everything.

Reading and Sequencing (PDF)
This short story is about a dog. After you read the sentences, see if you can put the events of the story in the correct order.
Waves and Currents (PDF)
Explore waves and currents of energy with this interesting article. Answer the questions after you finish reading.
Click on the different reading games available to play here. You can play matching games, build sentences, or create a story.
This fishing game lets you choose the right word on the fish to earn points. Choose the playing level that matches your reading skills.
The Comprehension Crane game gives you a short passage to read. After you finish reading, answer a question to see how well you understood what you read.
Take a tour of Bembo's Zoo to learn about the alphabet and different animal names.
Reading Rockets gives you instructions for six different reading games you can play. Try the game of concentration or playing rhyming games to practice your reading skills.
These interactive storybooks tell different stories about Clifford the Big Red Dog. After you finish with stories, play games, too.
Play a game to decide if words you hear are rhyming words.
Teacher's Choice 2015 Reading List (PDF)
Teachers have created a list of their favorite books for students to read. Explore these titles to find new books you would like to read.
Kindergarten Suggested Summer Reading List (PDF)
Kindergarten students need to spend time reading, too. Use this reading list to keep reading skills strong during the summer.
Haisln Recommended Reading List 2015 Grade 5 (PDF)
Kids in grade 5 will find lots of interesting book titles in this recommended reading list. Look for some of these titles at your school or public library.
Summer Reading List (PDF)
Every hero has a story to tell. Read about some special and uncommon heroes in the books on this reading list.
No Comments Yet