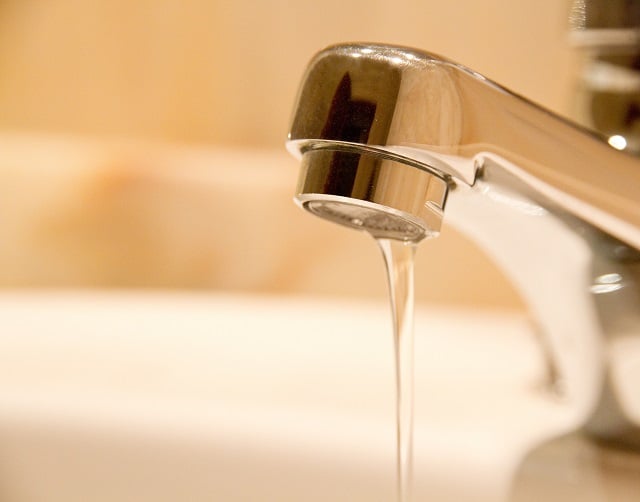 Saving water will ensure that there's enough to go around for your community and for future generations. The best way to prevent drought and water waste is to use water efficiently. Fortunately, becoming an efficient user of water is as easy as following these simple suggestions given below. These tips will concern outdoor water use for pools and gardens, and indoor water use concerning plumbing fixtures, and other faucets and pipes.
Save Water Indoors
Bathroom
Kitchen
Laundry room
Outdoors
Save Energy
Water use consumes a substantial amount of energy. The amount of energy that it takes to provide water for 10 average households for one year is equal to the amount of energy that it takes to provide power to a refrigerator for over two years. Purchasing green products is an excellent way to cut down on energy costs through being water-efficient.
Leaks
Imagine taking all the water can fit in about 3,000,000 Olympic-sized swimming pools and flushing it all down the toilet for no reason. That sounds pretty wasteful, doesn't it? Well, that is essentially what we in the United States are doing every year through the minor leaks in our homes! Small leaks in showerheads, faucets, toilets, irrigation systems and garden hoses in our country result in approximately 2 trillion gallons in wasted water every year. That is enough precious H20 to fill 3,000,000 Olympic-sized pools!
With all the threats that our environment currently faces, it's essential to conserve more of our Earth's resources. Fortunately for us, we can all help leave a healthy environment for future generations by doing a few simple things.
If you are a homeowner, the first thing you can do to help conserve water is to check on how much water your household is actually consuming to see if there is any cause for concern. A household of four people should not be using up more than 12,000 gallons of water in one month and if one is consuming more than that amount, then its members are experiencing significant water leakage. It is best to check your monthly water usage during the winter.
Additionally, you should check your water meter during a time when no water is being used, two hours before you will use it. After using the water, wait two hours after you have finished then, once again, check your meter. If any difference is evident on the meter between the time when the first check was performed and the time when the second check was performed, then your house probably has a leak.
There are four major types of leaks for which homeowners should watch out:
Toilets
These are usually caused by defective flappers or fill valves. To check if either the flapper or the fill valve is causing your toilet to leak, you must lift up the lid of the tank and look inside of it. Mark the water level with a marker and pull the flush. There is a good chance that your toilet has a flapper leak if the water rises above the marking and then decreases afterward.
Faucets
Old and worn faucet washers and gaskets frequently cause leaks in faucets. If you notice that your faucet is leaking, then here are some facts that you should know.
Step 1: No matter what type of faucet you are trying to fix your first step should be to turn off the valves that supply the hot and cold water. If these valves are not located under the sink, then you will have to turn off your home's master water supply.
Compression Faucet
Step 2: Remove the handles by detaching the index cap from each of them then detaching the handle screws and then prying underneath the handles.
Step 3: An adjustable wrench can then be used to undo the nut that keeps the stem in its place. Take the stem and thread it out from the faucet, then untighten the screw that attaches the stem to the washer.
Step 4: Once you have found a new washer, it can be attached to the existing stem. You might need a new washer screw to do this. You can then reinstall the bonnet nut, the stem, and the handle.
Two-Handle Washer-less Faucet
Step 2: The cartridge on a washer-less faucet with two handles can be accessed in the same way that it can be accessed on a compression faucet.
Step 3: After you replace the cartridge with a new unit, you then need to reinstall the bonnet nut, the stem, and the handle.
Single-Handle Washer-less Faucet
Step 2: The specific method for removing the valve cartridge depends on the manufacturer. However, you can typically remove the handle screw that is usually located either above the handle underneath a hood or underneath the handle. Once the handle screw is removed you can detach the handle.
Step 3: Untighten the nut to reveal the valve cartridge.
Step 4: Detach the clip that keeps the cartridge in its place. You can then replace the old cartridge with a new one. After that is done, you can reinstall the bonnet nut as well as the handle.
Tip: Don't forget to turn off the water line before you start!
Showerheads
Sometimes the only thing that one must do to make a showerhead stop leaking is to tighten the connection between the showerhead and its pipe stem. This can be done using pipe tape. Pipe tape is available at most hardware stores.
If a leak cannot be fixed by tightening the connection between the showerhead and the pipe stem, then you will need to get the help of a licensed plumber or qualified handyman.
Sometimes the "O" rings in showerheads need to be replaced.
Irrigation Systems
In-ground irrigation systems should be checked after each winter to determine if they were damaged by frost or freezing. A WaterSense certified irrigation professional can check on your irrigation system for you so that you don't have to do it yourself. These professionals can help you maximize the efficiency of the system in addition detecting and correcting leaks.
For information on sprinkler leaks check out this page on Indoor leaks
It is also important to make sure that your garden hose is not leaking. If you find out that it is leaking, then go here for tips on how to fix it.
Leaks still flowing?
If the information provided above is not enough to stop the leaks that are happening on your property, then it is probably time to replace your leaking fixtures. If you do need to do this, then ask a get help from a plumbing repair service.
Water Conservation Resources
In the extremely unlikely event that you have read through all of the pages that are linked to above and you still feel like you don't know enough about water conservation, here is one last page of advice.
No Comments Yet