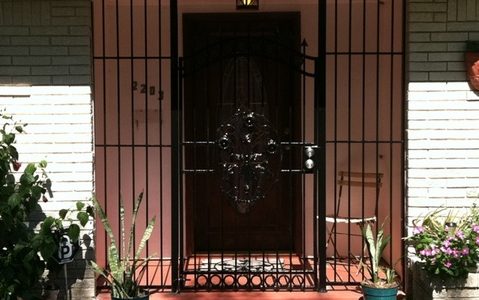 The mark of exceptional home décor is attention to detail. If you're looking for home decoration that will set your home apart from your neighbors', custom metal detailing is your solution. Here are three tips to help you choose the best look for your home — and find the perfect pro to design it.
What is custom metal detailing?
Custom metal décor comes in a variety of applications, the most common of which are: weathervanes, gazebo tops, outdoor patio railings, fireplace grates and chimney caps. As a rule, custom metal home detailing isn't limited to these solutions. Talk to your pro if you have something else in mind.
Where should your custom metal detailing live?
The destination for your custom metal detailing depends on your home and budget. A common detailing solution is a chimney cap. In addition to helping maintain the health of your fireplace and chimney, a custom chimney cap adds one-of-a-kind flair to your home. Weathervanes and gazebo tops are also popular custom detailing solutions. If you have more money to spend, installing custom hand railing or fencing around your patio is a great way set off your outdoor décor.
You can also upgrade your home's security features by commissioning custom gates and security fencing. Custom fencing is a substantial investment. Consider matching custom pieces with pre-fab fencing to save money.

Need to find a pro for your metal detailing?
Find Pros
Where do you start?
The best way to begin your custom metal work installation is to decide on a budget and design for your new décor. Don't feel the need to have every design detail finalized. A metal working pro will help you find the perfect look for your home and budget.
Next, find your pro. Always interview at least three professionals before making a decision. Also, ensure that your pro understands how your metal detailing will work with your home's current exterior. Conflicting ideas will result in a mismatched aesthetic — which is never a good look.
---
No Comments Yet
You can be the first to comment!