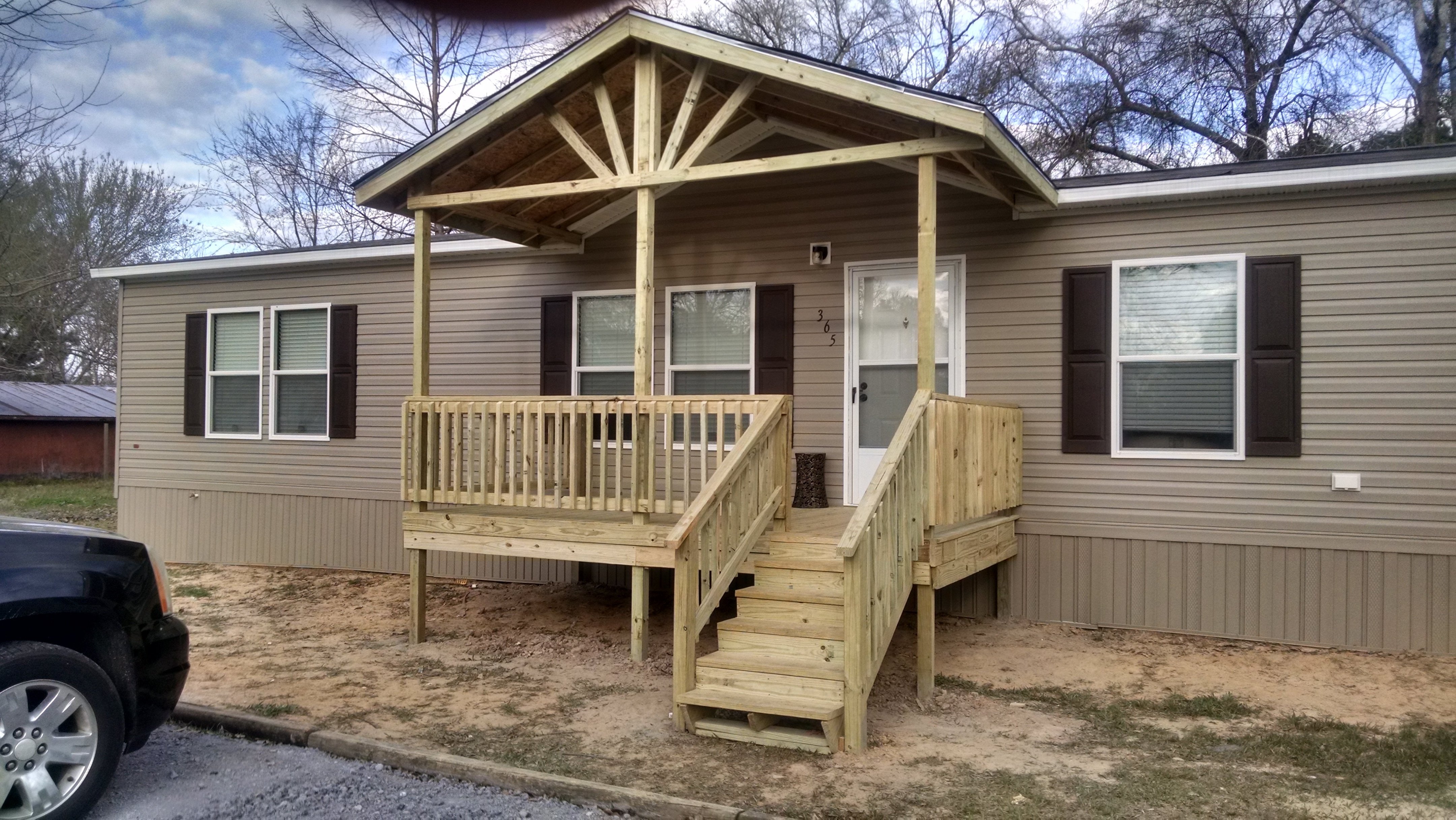 Mobile and modular homes have a very different list of potential problems and repair jobs than traditionally built homes. In fact, because they are built so differently, everything from preventative maintenance to home improvement possibilities require special consideration. If you're wondering about any or all of the above, here's a quick look at mobile home repair and a few things you'll want to keep in mind before you undertake any work on your residence.
Preventative Maintenance
This is one area where it doesn't matter what kind of home you have. The more time you take to ensure your home is in good shape to start with, the less you'll have to bother with major repairs of any kind. However, there are several considerations particular to mobile and modular homes that you'll want to keep on top of.
Seal Out Drafts and Leaks. Maybe the most problematic aspect of mobile homes is their tendency to let in the weather. Be it a cold draft through windows and doors or water getting in through improperly sealed roofing panels, this is one area to be diligent about. Perform a regular check of your mobile home to identify leaks and get them sealed up immediately.
Minimize Moisture. Mobile homes have a tendency to trap in moisture, which can lead to a number of more serious problems. To head off these problems at the pass, run a de-humidifier in your home, open windows whenever possible to air things out and be sure to vent dryers outside rather than underneath the structure.
Keep Out Pests. Termites, carpenter ants, rodents and other wild animals can cause major damage to a mobile or modular home. Check your home regularly for signs of infestations, and be sure to keep your skirting and belly boards in good shape in order to keep pests out. If you suspect you've got a problem, deal with it immediately yourself or call in a pest control specialist to get rid of the infestation for you.
Winterize Your Home. Inclement weather is another major cause of mobile home repair. When the weather is nice, be sure to check your home's insulation, apply heat tape to all exposed water pipes, clean out gutters, and make sure your skirting is properly applied. It will save you a lot of major headaches when the cold rolls around.
Beyond Prevention—Time For Repairs
Even solid preventative maintenance can't ward off the need for major repairs entirely. Sooner or later, something's bound to come up. When it does, the most important thing is to keep in mind that your home isn't built as sturdy, or put together in the same way as other homes. That being the case, you'll need to constantly be aware of the joining seams, and be very careful about placing too much stress on the structure with additions and other improvements. Before you do any major work, including applying new siding, roofing material, even attaching a carport or porch, it's probably a good idea to consult with a contractor that specializes in mobile home repair to make sure you're not doing more harm than good.
Hiring Pros: Experience Matters
If you're not experienced in mobile home repair, it also might make sense to hire a professional to come do the job for you. When you do, however, look for a contractor that works extensively on mobile homes or who has experience working on these structures. Ask for a list of other mobile or modular home projects they've got under their belt, as well as a list of references you can contact. Remember, mobile home repair is a different animal. The more experience your contractor has working on these homes, the better off you'll be when the work is done.
Looking to install a septic tank for mobile home? Check costs on our Septic Tank Installation Guide.
2 Comments