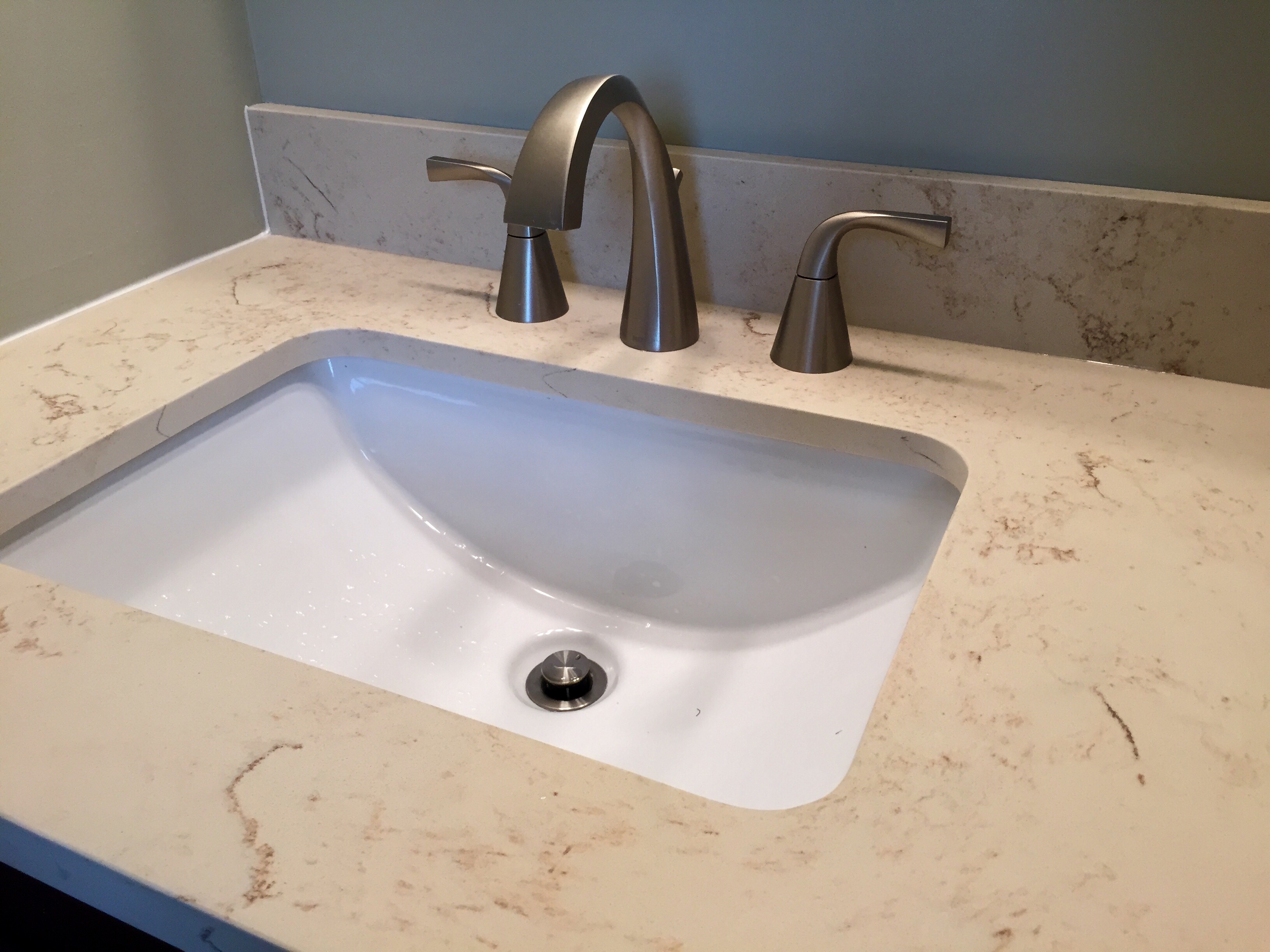 A bath remodel isn't an easy one-day project. First off, you're dealing with lots of different areas of construction: plumbing, flooring, drywall, countertops, etc. Plus, unlike new construction, you're also working within preexisting conditions and therefore negotiating around older structures while attempting to make them new. In any project there are always going to be a lot of obstacles on the way to completion, but here are some quick improvement ideas to keep in mind as you remodel a bathroom.
Removing Bathroom Fixtures
First, decide what stays and what goes, and to protect your budget, it's smart to reuse as much as possible. So you may want to replace your tub or sink, but since commodes never go out of style, it's a good idea to keep your toilet around. However, moving bathroom fixtures isn't an easy feat. Like any demo, it gets real messy real quick. For instance, if you've seen a house under construction, you'll notice tubs are installed immediately after the walls are framed but before they're drywalled. In fact, since doors are also added afterwards, you may have to remove jambs to get shower stalls out. And though demo is a necessary evil, it actually requires a lot of care if you're restoring certain items. So you may want to hire a professional for this step. Plus, if you're thinking about several remodels, do them at the same time from a cost savings perspective and for efficiency's sake (nobody wants to live in this mess more than once, especially without a shower).
Relocating your Plumbing
When you remodel a bathroom you're likely going to add new bathroom fixtures. And these new items will be bigger and better than the originals. Therefore, any reused installations may have to move over to make room. And typically this involves the toilet: it's an item that stays, it's easy to lift, and it doesn't take up room. But though it's the common choice, it still requires a professional touch. Even if you're simply sliding it over, if it's more than two inches it'll require a major plumbing change. It's not the pipes in the wall but the hole underneath that creates a challenge. If you call a plumber, it'll run about $500 to move a toilet from its original spot in a wooden subfloor ($800 if it's set in a concrete slab, which tends to be common on ground floors). But this is still an economic investment: buying a new toilet would add dollars on top of this labor. And if you do it yourself and make a plumbing error, you're going to be in for a lot more work and money as you repair and then renovate around your mistake.
Replacing Old Installations
Now that the old stuff has been removed or restored, you'll want to think about updates. Hopefully the largest portion of your budget can be reserved for this step since it's the most fun but also the most expensive part of the process. For a small bathroom, it's a good idea to replace a cumbersome vanity with a pedestal sink to generate some additional space. But for master bathrooms, you may want to think about a his-and-her sink in order to show off the space you already possess. Next, think about flooring. Carpet and linoleum are pretty standard renovations, but tile has become a trendier fashion statement due to its sharp look and easy maintenance, though it may be cold to the toes in winter. But if you have the money, why not invest in some luxury items: radiant floors to keep things warm or a jetted bathtub to heat up the romance. And don't forget your lighting. Brass items have gone by the wayside, but silver, copper, or plated metal are becoming all the rage. Or how about wall sconces or a skylight for a more natural look.
As you can see, to remodel a bathroom involves a lot of different areas of construction, from demolition to restoration, repair to reinstallation, plumbing to flooring, drywall to bathroom fixtures. So as with any remodeling project, it's wise to hire a remodeling contractor who can handle the whole thing in terms of blueprint, design, and construction. Plus, these professionals can even take on the frustrating task of subcontracting other experts to finish any individual, specialty jobs if necessary.
No Comments Yet