November 11, 2016
Recent comments from home products manufacturers on their quarterly earnings calls supports our thesis that people are finally getting around to taking on long-deferred home improvements.  Homeowners are now more readily upgrading to higher-quality products.  I was reading some research from UBS' excellent industry analyst Sue Maklari, and she cited some comments from industry leaders: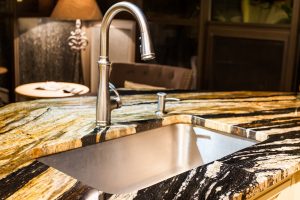 Masco: "We continue to experience strong demand for our repair and remodel products in all channels of distribution and across the price continuum, as consumers are trading up to our better and best product offerings."
Mohawk: "The expansion of our laminate plant in 2017 will satisfy the increasing demand of our premium collections with superior performance and realistic visuals."
Fortune Brands Home & Security: "Notably over the past five weeks, we've seen R&R activity and order patterns improve and are more consistent with what we would expect starting in mid-September and continuing through October and consumers continuing to drive an improving mix within our categories."
And, on the overall increase in home improvement spending, even from companies that had been seeing sub-par results previously:
Interface: "Our orders turned positive year-over-year for the first time since first quarter 2015, with a steady building trend from July through September. And even though sales were down slightly for the quarter, the year-over-year comps improved from July through the month of September, when we recorded positive sales growth."
These statements reaffirm our finding that homeowners are showing a greater propensity to upgrade things in their homes, because of the dramatic improvement in homeowner equity that has taken place in the past four years, and also because of the long period of deferred improvement that existed during 2008-2012.  Many people feel that the most defensive investment they can make is the fortification of their castle.  They can enjoy the upgrades now, and they can recapture most of the money they put into them, later.
No Comments Yet