May 18, 2016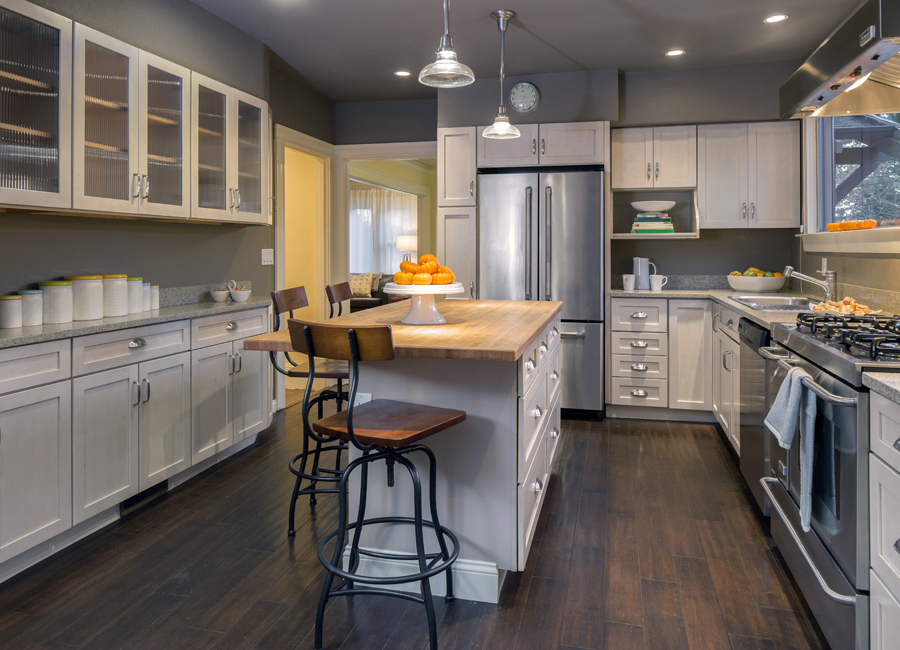 Consumers are becoming more cautious with their money, but that actually has positive implications for home improvement spending.
Mixed Signals From Retail Stocks
Last week Macy's, Nordstrom and Kohl's all reported disappointing first quarters and experienced big stock price declines. Folks are shopping at the discount chains (or online) instead of at Macy's, and the key theme is that they are trying to make their dollars go farther.
While the upscale department stores are suffering, overall retail sales numbers have been respectable, propped up in part by continued patronage of home improvement stores like Home Depot and Lowe's. Some consumers consider clearly "nesting" more sensible than buying a new home, and they consider it a smart investment.
Earlier this week it was announced that Home Depot's earnings beat Wall Street's forecasts, and Lowe's Companies this morning reported earnings 31.4% higher than the same period a year ago, further evidence that people are investing in their homes at an increasing rate. Lowe's reported that sales for the first quarter increased 7.8% compared with a year ago.
Consumers More Optimistic
Consumers also report feeling more optimistic than they were a few years ago that home improvement is a good investment. Surveys by Remodeling Magazine show that investments in blown insulation can yield more dollars at resale than the consumer spends to get the work done. Also, with home values moving upward, consumers have gained further confidence that their home is a good place to invest their money.
Home Prices & Mortgage Rates
Home prices are getting out of reach for many who would like to move to a different home. Some are finding that it makes more economic sense to stay put and invest where they are. If their motivation for moving to a new home is to get different features in their home, or to have more space (and they don't need to relocate to a new city), then they sometimes find that they can obtain those things via an improvement or renovation project.
When mortgage rates go higher in the next few years, this will become even more so. People who managed to secure a mortgage with a fixed rate in the 3.0%-4.0% range will be somewhat reticent to move once rates get up near 5%. That move can have a significant impact on the monthly payment. Some of those people will decide it's better to improve the home they have rather than lose their low fixed rate.
Workforce Trends
Some long-term changes are taking place in the way we live that will also add to this "nesting/investing" trend. The increase in telecommuting, freelancing, and more flexible work schedules all allow an increasingly large number of people to spend more time working from the comfort of their own home.
All of these factors taken together will reinforce the growth of the home improvement industry in the next few years. When housing construction slows down again, home improvement may outpace new construction.
No Comments Yet