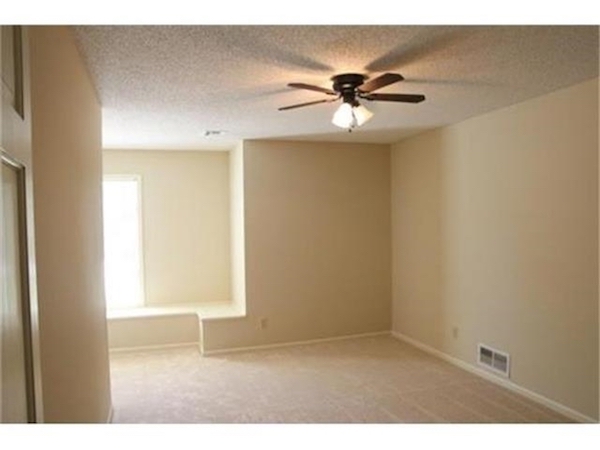 A popcorn ceiling is when texture is added to a drywall ceiling to give it a gravelly texture. This was done quite a bit during the 70s and 80s, when a popcorn ceiling seemed to be all the rage. The reasons for the texture was ostensibly to help dampen noise and to add literally add some texture to a ceiling. However, it is also likely that this concept was borne as a way for drywall contractors to hide their mistakes. No matter what the reason, you can find popcorn ceilings in many places today: homes, offices, theaters, etc. The problem is that over the last two decades, many people who know own popcorn ceilings need to keep them looking fresh, and painting a popcorn ceiling is no Sunday picnic.
Problems with Painting Popcorn Ceilings
Certainly, the root of the problem is the popcorn ceiling texture. It creates two specific problems that makes painting them difficult.
First, when you paint you need the surface to be clean, and those popcorn bumps make cleaning very difficult. One of the common reports from people who have popcorn ceilings above their heads—and this is going to sound crazy—is that cobwebs stick to the texture and then dust sticks to the cobwebs, creating a pretty ugly ceiling.
Second, painting popcorn ceilings with a brush or roller and hoping for an even coat is pretty much impossible. For most everyone, you don't want people staring at your ceiling. You want guests to look at your artwork or your beautiful floors, or your mantle with all the trophies, but if you paint a popcorn ceiling your guests are going to notice. It will not coat evenly, it will be splotchy, and you will likely use more paint than you planned on. Please don't do this. You won't be happy. Your guests will say something insincere like, "You can hardly even notice it," as they are pointing it out.
Popcorn Ceiling Paint Tips
If you have a popcorn ceiling and are unhappy with how it looks, there are basically two ways out of it.
The first way is to hire a professional painter. They will likely use an airless sprayer or something similar to apply an even coat. Your painters will be the ones who have to clean the ceilings first, so there's that bonus as well. You'll be happy that you did this. Once your painters get set up, it goes pretty quickly because there are no doors or windows or other items that make wall painting such a pain.
The second way is to remove the popcorn ceiling. Certainly, this is not the way to go if you actually like you popcorn ceiling. If that is the case, then you really only have the one option, which is to hire a pro. However, if you already don't like the ceiling or were on the fence, popcorn ceiling removal is very popular now because everyone is pretty much over this look, which means that you can easily find a contractor who will remove popcorn ceilings and all memory of its existence. Stucco removal costs can vary depending on the surface area and desired new ceiling texture.
Ready to start your
popcorn ceiling

?Find Pros
Removing Popcorn Ceilings
As much as I would like to be helpful here, I think the best route is to hire a professional. Many popcorn ceilings are made with asbestos. The later versions didn't, but certainly the versions of popcorn ceilings that were the first to be sprayed contain some to a lot of it. There are some things I just won't mess with, and asbestos is sort of tops on the list.
The best way to get rid of it would be to pull down the drywall that the texture is attached to and just start over. The problem with this is that the texture will be broken open during this process. It is a good idea to wet the ceiling down thoroughly to keep the dust at a minimum, but it's hard to wet a ceiling thoroughly and even more difficult to do it in your home or office without soaking everything else.
Because of this, my advice is to leave popcorn ceiling removal to the pros. They have the know-how and the equipment to keep themselves protected. Perhaps, keeping the ceiling as is and just repainting might be the best answer.
No Comments Yet