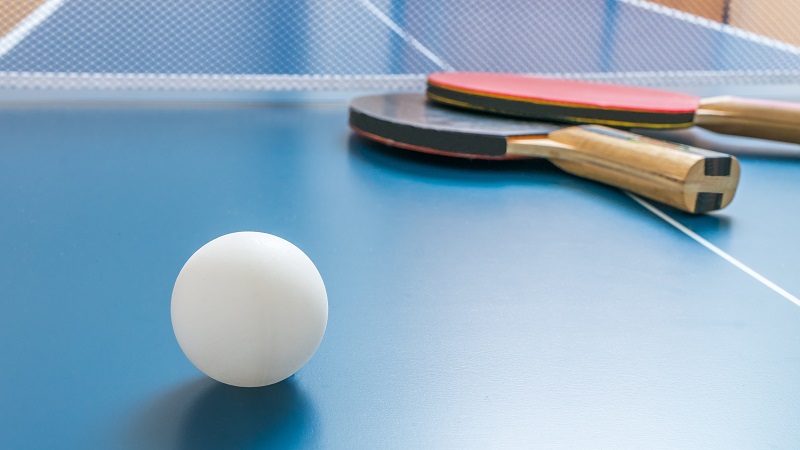 With the development of contemporary furniture and indoor games has come the creation of rival assembly services. People who order ping pong, foosball or other game tables can contact special assembly companies to have them put together properly.
Many businesses charge flat rates, between $30 and $60, averaging $43. This price varies depending on the size and complexity of the job.
On This Page
How to Put Together a Ping Pong Table
Many homeowners try to put together their game tables. Follow these basic steps to simplify the process:
Read all of the instructions before beginning.
Attach the metal brackets to the legs of the table.
Attach the linkage tube to the legs. This tube allows the legs to fold in an out to make the table mobile.
Screw in the feet to the legs.
Turn it over an install the gravity lock to the legs.
Insert the net posts.
Place the net over one of the posts and then stretch it to the other post.
Most sets will have more steps or extra measures for stability. Remember to assemble the table with the help of at least one other person to prevent injuring yourself.
How to Set Up a Ping Pong Net
There are several rules to follow that ease the installation of a net. Begin by making sure that it isn't damaged because it will be harder to set up and more likely to crack or fall. If you want to use a fabric net, unfold it and allow it to flatten before installation.
Plastic nets require less work. Make sure it is flat before slipping it over the posts. Most structures additionally have clamps that can be used to tighten the fabric. You need to check and ensure your net isn't too tight, which can cause problems and further damage. A net that is too tight is more likely to break and can pull the posts inwards, permanently warping them.
Return to Top
Why Hire a Ping Pong Assembly Service?
They may not look complicated at first, but ping pong tables are extremely heavy and require numerous steps. A professional assembly service guarantees that pieces are connected properly.
Some amateurs can complete a DIY project with the proper instructions. Unfortunately, many others face problems. Some common issues include missing screws and pieces, not installing the folding mechanisms correctly, and injuries by pinching fingers or dropping the table. Another popular issue is failing to install the table, so it forms a flat surface.
A ping pong assembly service should have professionals with experience to help prevent these ubiquitous problems.
Price to Hire a Professional
Professional services don't need to bring any special equipment. Their prices only include labor. Most assemblers will charge a one-time fee that ranges from $30 to $60. The average price paid is $43, though larger or more complicated tables will cost more.
Most companies offer price estimates before scheduling any work.
Setting Up Foosball Tables, Dart Boards & Other Table Games
Pros can assemble other game equipment as well. Some of the most popular include foosball tables, dart boards, and air hockey sets. Many businesses give estimates based on the size of the project, but the average cost is between $30 and $60 like ping pong sets.
| Game Type | Assembly Price |
| --- | --- |
| Dart Board | $35 |
| Chess Table | $40 |
| Checkers Table | $40 |
| Card Table | $40 |
| Ping Pong Table | $43 |
| Video Arcade Machine | $50 |
| Pinball Machine | $50 |
| Foosball Table | $55 |
| Basketball Arcade Game | $55 |
| Air Hockey Table | $55 |
Finding Toy & Game Assemblers in Your Area
Most assemblers work with businesses dedicated to helping homeowners with entertainment rooms. Follow this link to find assemblers in your area.
Return to Top
Instructions by Brand
Several different companies produce ping pong tables with instructions for each brand. Instructions need to be followed exactly for each separate table. If you have lost your copy, most brands have them available online. Professional assemblers are an excellent resource if you struggle to read technical instructions, as they have the experience many DIY homeowners lack.
Among the most common brands are:
Stiga
Sportcraft
Kettler
Joola
Escalade
Prince Victory
Cooper
Franklin
MD Sports
Return to Top
No Comments Yet