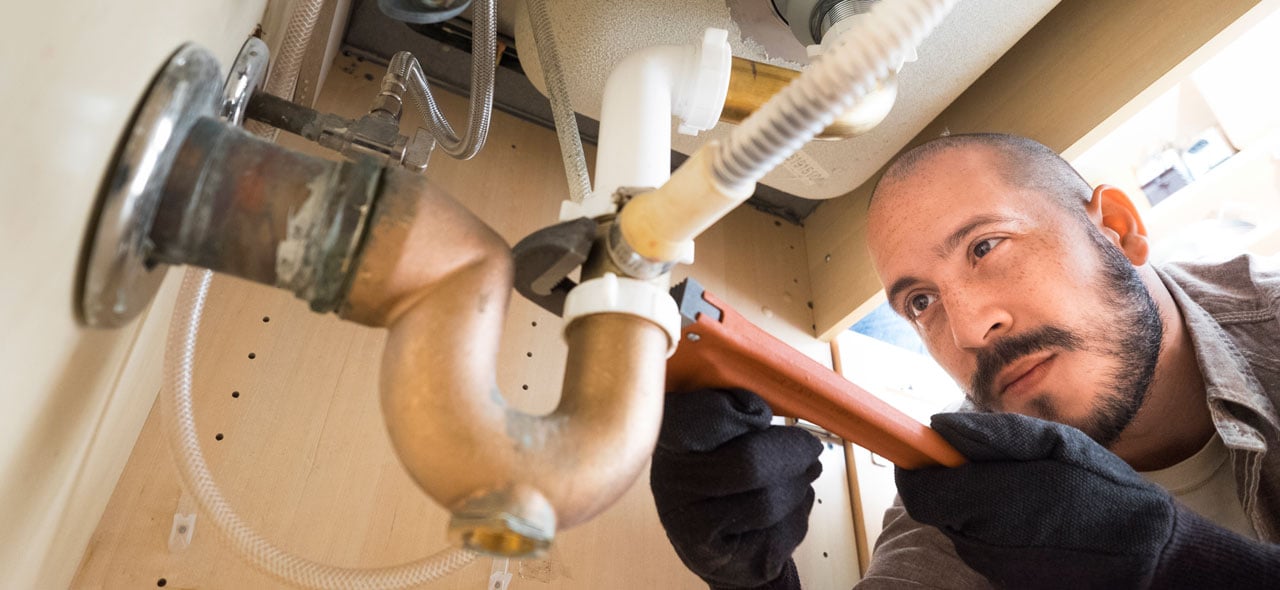 © Tom Grill/JGI/Getty Images
Reviewed by Jeff Botelho, Licensed Journeyman Plumber.Written by HomeAdvisor.
Plumbers and pipefitters are both professionals whose roles are often confused. While many of their tasks are similar, and some pros have experience in both roles, there are some distinct differences. Plumbers are more likely to take on a wider variety of tasks and work mostly in residential and commercial settings. Pipefitters, on the other hand, specialize in high-pressure pipe systems, and work most commonly in industrial settings. Take a look at the key similarities and differences to determine whether you need to hire a plumber or a pipefitter for your project.
On This Page:
What's the Difference Between Plumbers and Pipefitters?
Plumbers and pipefitters have many things in common. Both professions require similar training and skillsets. They both need to read blueprints well, understand basic math and have a working knowledge of local building regulations.
But there are also many differences between the two. Plumbers deal primarily with water and waste systems, whereas pipefitters work with high-pressure systems and the containment of hazardous substances. But the differences also go beyond which substances they handle. Other distinctions include what materials they tend to work with and the fact that pipefitters often work in industrial environments while plumbers work on commercial and residential projects.
If you're unsure which type of service you need, contact a local plumbing pro to discuss your needs.
Plumbers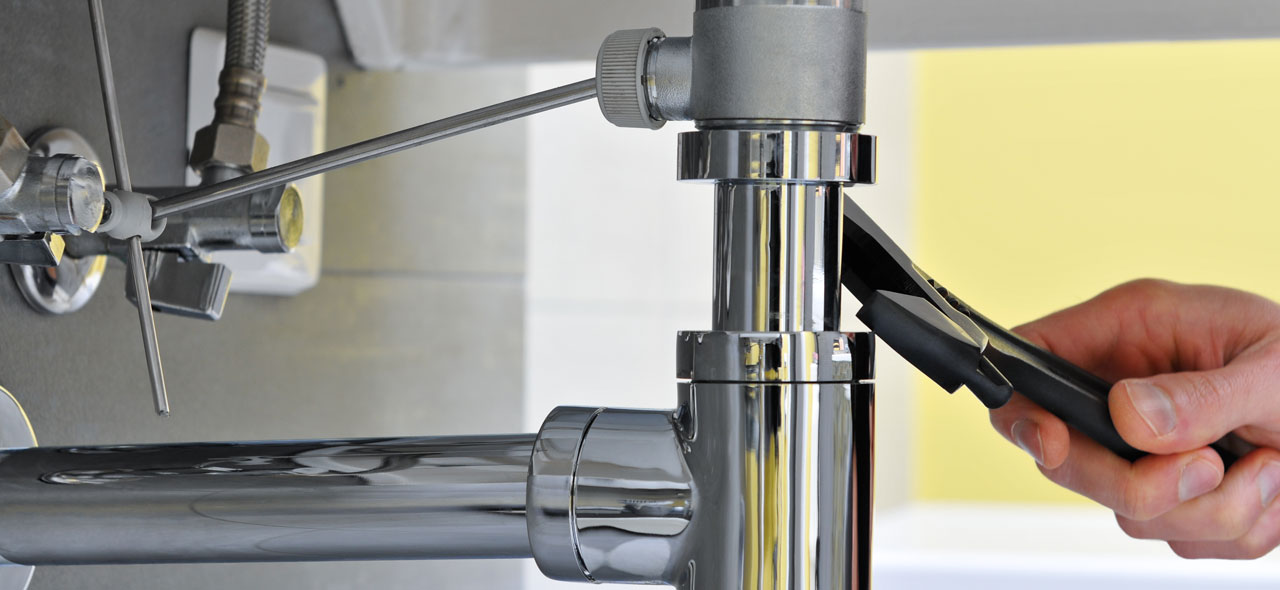 © Domin_Domin/Getty Images
A plumber is a generalist, able to complete any task within the plumbing field that does not require additional specializations or licensing. Plumbers work with water and waste management systems in homes and businesses. Like pipefitters, they install and repair pipework, but typically only pipe systems that carry water and waste. They can complete an array of water and waste system tasks, from fitting a new kitchen sink to fixing a water heater.
Plumbers install, fabricate, repair, fit and maintain low-pressure pipe systems, fixtures and fittings. They tend to work with materials like copper, PVC and galvanized pipes.
Plumber Tasks
Common tasks for plumbers include:
Fixing, installing or maintaining water and wastewater systems
Installing baths, basins and toilets
Repairing sewage lines
Repairing garbage disposals
Unclogging pipes
Fixing washing machines and dishwashers
Identifying and repairing leaky pipes
Installing or repairing water heaters
Clearing drains
Find out the cost to hire a plumber for any residential plumbing project.
Pipefitters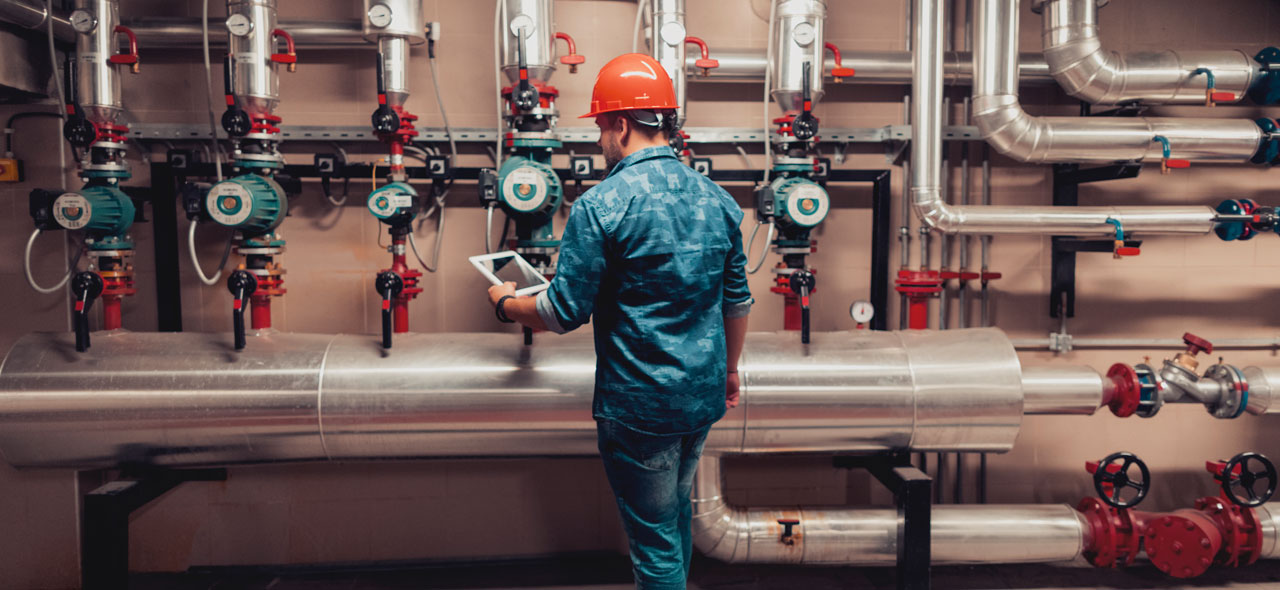 © Nimis69/Getty Images
Pipefitters are specialist plumbers. They focus on installing and repairing all manner of pipes, particularly those in high-pressure systems that carry hazardous materials like acids, chemicals and steam. Pipefitters most often work in industrial or manufacturing settings, and their work includes tasks like installing fuel delivery systems and fixing faulty steam pipes.
These pros tend to work with tougher pipe materials, such as copper and steel.
As with plumbers, it's crucial that pipefitters can confidently read blueprints and understand mathematics, physics and chemistry. Many jobs also require solid welding skills. While pipefitters can take on water and waste management jobs, it's extremely rare in a residential setting. However, pipefitters are rarely licensed to work on potable water systems or sanitary drainage systems.
Pipefitter Tasks
Typical tasks for pipefitters include:
Fixing, fabricating, installing and maintaining high-pressure pipe systems
Servicing and installing commercial and industrial heating and cooling systems
Installing and maintaining fuel delivery and hydraulic systems
Ready to start your
plumbing project

?Find Pros
Plumber vs. Pipefitter: Which is Better?
Plumbers and pipefitters have similar roles, but the type of project determines which one is the best choice. "It's hard to say that one trade is 'better' than the other," says plumber and expert board review member, Jeff Botelho. "Plumbers are licensed to work on a broader variety of systems, while pipefitters are specialists who focus on different types of process piping."
For High-Pressure Systems
Pipefitters specialize in high-pressure systems and have the necessary skills, experience, and tools to safely complete this type of project.
For Water Systems
Generally, plumbers are the best choice for any project related to drinking water and wastewater. They have the right tools and knowledge to complete any residential plumbing job.
For Residential Projects
Unless you have an unusual setup that includes a high-pressure system or hazardous substances, a plumber should be your first choice when it comes to residential plumbing projects.
For Industrial Projects
Pipefitters are a smart choice for any industrial projects that include potentially dangerous substances transported under pressure or projects that require hydraulics or fuel delivery lines.
Plumbers vs. Pipefitters vs. Other Professions
Plumbers and pipefitters are just two of the professions that work with pipe systems. There are many others, such as steamfitters, who work with steam and liquids, and gasfitters who work with high-pressure gaseous systems. Whether you hire a plumber, pipefitter, or other professional depends on the demands of your project.
Vs. Steamfitters
Steamfitters work exclusively on the design, construction, installation, and maintenance of pipe systems that move steam and liquids under high pressure. Compared to pipefitters and plumbers, steamfitters have a very narrow, but equally skilled, job description.
Vs. HVAC
HVAC, or heating, ventilation, and air conditioning specialists, work on heating and cooling systems in residential, commercial, or industrial settings. Unlike plumbers and pipefitters, these professionals focus exclusively on climate control.
However, some plumbers are also certified HVAC engineers, licensed to work on heating, cooling, and plumbing projects.
Vs. Plumbing Contractor
Plumbers and plumbing contractors are similar, and the terms are used interchangeably. A plumber works on jobs of any size. These are the local plumbers you hire when you've got a plumbing emergency.
A plumbing contractor, on the other hand, is usually a business owner who handles larger projects, such as new construction and large-scale renovation tasks. They often employ or subcontract to other plumbers and essentially act as a construction manager for the plumbing portion of a larger-scale construction or renovation project.
Ready to start your
plumbing project

?Find Pros
4 Comments