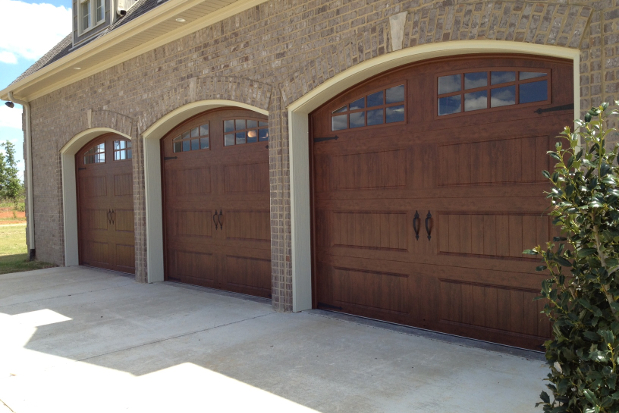 Garage remodels and additions are fast becoming one of the most popular home improvement projects, primarily because there are so many possibilities for homeowners to choose from. Because of this, your prep will vary depending on what your specific project is. Regardless of the nature of your undertaking, here are some helpful hints for things you can do ahead of time to get your new project started off on the right foot.
Clean and Remove All Objects
Cleaning out your garage may have been hanging over your head for a while already. Here's your chance to cross it off your list! If your project involves any kind of work on a pre-existing structure, including a conversion, remodel or addition, you're going to need to clear that space so your contractor can do their job with a minimum amount of hassle. For items that can stand a little weather, find a secluded and sheltered part of your yard to store them at for the duration of the project. For other items, you're probably going to have to accept a little clutter in another portion of your house. Find a spot in the basement or an unused bedroom and consider laying down scraps of carpet first to protect any finished areas. If you're lucky enough to have a storage shed on your property, start there.
Also, depending on the extent of your project, you'll need to remove all shelving, workbenches or other more permanent garage fixtures. Your contractor will appreciate not having to do this busy work at the start of the project, and you'll save yourself a substantial amount of money in labor costs by doing it yourself.
If your project is a new building from scratch, clear out the area where the work will be taking place and make sure that this portion of your property is free of any and all obstacles that might get in the way of the work to be done.
Flow of Traffic
Most of the work done on a garage remodel or garage addition should be limited to that area. However, almost any garage remodel will require your contractor and his laborers to have access to your home at one time or another. Take into account where that will be and plan for it. Your contractor will more than likely need access to your attic for wiring purposes, and if your new garage requires the construction of a new entryway into your house, you should be prepared for that as well. Consider laying down strips of carpet in high traffic areas to protect your flooring, and it's always a good idea to provide doormats at any doorways that lead outdoors to minimize the tracking of mud, dirt and dust into your home.
Materials
Regardless of your project, any garage remodel or addition will require a substantial amount of materials to be stored on your property until the job is done. If you have a preference about where this should happen, take a few minutes to stroll around your property prior to the start date and choose a place close to the work site where your contractor and crew can store their materials at the end of the day.
Final Considerations
Once the work has begun on your garage remodel, conversion or addition, leave the work to the experts. It's helpful to have the area prepped ahead of time and your efforts will certainly be appreciated. Once the work begins, however, your contractor will appreciate a homeowner who steps back and lets the work progress according to plan.
No Comments Yet