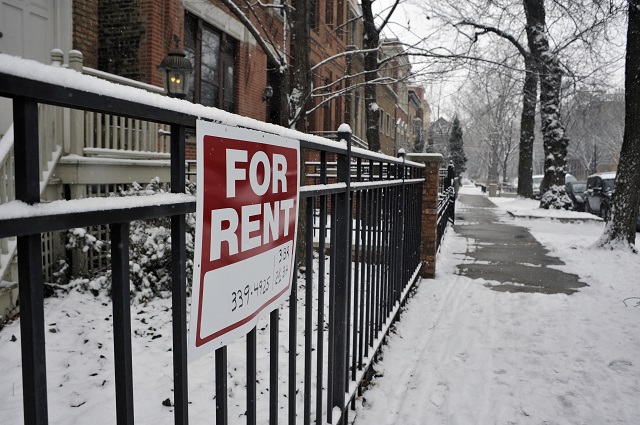 One of the most popular homeowner trends right now goes beyond creating the atmosphere of your dreams. In fact, it's quite the opposite! Thanks to the popularity of home-sharing sites and the desire of many families to live in single-family structures rather than apartments, more people than ever are renting out their homes. Whether leasing to short-term or long-term renters, you're on your way to passive income.
However, attracting high-quality renters and making a solid return on your investment isn't as easy as posting a listing on Craigslist or Airbnb. Even if your property is in relatively good shape, there are still some actions you can take to make it stand out in a crowded rental market. Just as important, there are some projects that simply aren't worth the time, hassle, and expense.
Whether they're big or small, it can be confusing knowing which home renovations to take on, and we're here to help. Our guide breaks down which jobs are worth doing as well as the ones you should skip. We also make recommendations on which specialists to contact based on the project you're working on. Remember, you should work with a remodeling contractor for anything you aren't 100 percent confident you can DIY in a safe and timely manner. Your goal is to check everything off your to-do list as soon as possible so you can start renting out your property and making a return on your investment.
Where to Splurge
When it comes to rental property, there are some improvements you need to make, even if your home is otherwise perfect. Be sure you prioritize these tasks before accepting your first rental application.
Take care of essential repairs.
Among your top priorities is making sure your plumbing, heating, electrical, and HVAC systems and your home's roof and overall structure are in good repair. It's critical you take care of any issues to ensure your renters are comfortable during their stay. That way, they'll leave you rave reviews. If that's not reason enough, most state laws require these features to be in good standing so that your tenants have a hospitable place to stay. Most of the time, these areas require a specialist's touch. HomeAdvisor makes finding qualified help simple:
Create curb appeal.
Whether you're listing your property online or sticking a "for rent" sign in the yard, giving it curb appeal will be a boon to your bottom line. If you're renting out property with a yard, hire a professional landscaper and an experienced gardener to make your home stand out. If needed, also be sure to hire a pro to pave the driveway, repair broken fencing, and paint your home's exterior. Finally, replace your entry door if it's more shabby than chic.
Touch up broken, outdated, or damaged fixtures and features.
Doors in ill repair, rusty door hinges, leaky faucets, and antiquated light fixtures don't cost much to replace, but they'll have make your home look well-kept.
Paint.
Throwing new paint on every wall isn't a must, but adding a fresh coat where needed will give your space an immediate facelift. Be strategic when choosing colors. One pro tip is to go with shades that photograph well. For example, an off-white or beige hue looks better in photos than stark white. Secondly, use high-quality paint that will stand up to some wear. You don't want to have to repaint every couple of months, especially if you have frequent short-term rentals. Hire a professional painter to give your property new life in record time.
Upgrade your kitchen cabinets. While you don't need to remodel your whole kitchen, giving your cabinets a makeover can revamp the room without a huge price tag.
Hire a property manager.
Unless you have the time and energy to be a round-the-clock landlord, you're better off letting someone else manage your property. These pros can help you find and screen rental applicants, deal with necessary repairs, and clean the property between renters. Working with a property management company is usually inexpensive, but no matter the fee, it's one worth considering.
What to Skip
While you want your home to stand out, there are some enhancements that aren't worth making to a rental property. Resist the urge (and the expense) of taking on these projects.
Adding expensive flooring.
Your floors are probably going to take a beating whether your tenants stay for short-term or long-term stints. Rather than replacing your flooring, try revitalizing it instead.
Steam cleaners work wonders on carpeting, and you can rent them from your local home improvement store.
Scrub or buff tile, and polish wood flooring.
If you absolutely must replace any of your flooring, go with budget-friendly options that you won't be upset replacing within a couple of years, such as inexpensive carpeting, vinyl, or laminate.
Focus your budget on hiring the right pro to lay it so it lasts for as long as possible and looks immaculate.
Hiring a tiling professional or a carpet installer is money well spent.
Upgrading appliances.
If, for instance, your fridge or TV is broken, you should replace it, but you don't need a high-end model. You also shouldn't replace a functional suite of appliances with higher-tech versions. Renters won't pay more for a rental property that has new appliances, and these gadgets won't add any value to your investment. Plus, the more features they include, the more likely something will break on them, which pulls money for repairs right out of your pocket.
Making major bathroom and kitchen updates.
Renovating a kitchen and remodeling a bathroom in a home you live in are worthwhile ventures. Making these updates in investment properties, however, usually doesn't give you any kind of ROI. Fix broken or severely damaged features, but don't go overboard.
Investing in desired, but not standard, features of the local housing market.
Having a swimming pool in Florida or a fireplace in Vermont is a terrific way to attract homebuyers, but they're not worth installing in a home you only plan to rent out. These types of elements can also increase your maintenance costs and even raise the chance a renter gets injured. If you bought a home that didn't already have these frivolous features, don't bother adding them.
No matter if you're looking for short-term or long-term lessees, you need to set your rental property apart to make the best return on your investment. At the same time, it's important not to spend money on projects that won't add any value to your listing or the home itself. Choose your tasks wisely, hire the right contractors, and you'll soon have a home everyone will want to stay in.
No Comments Yet