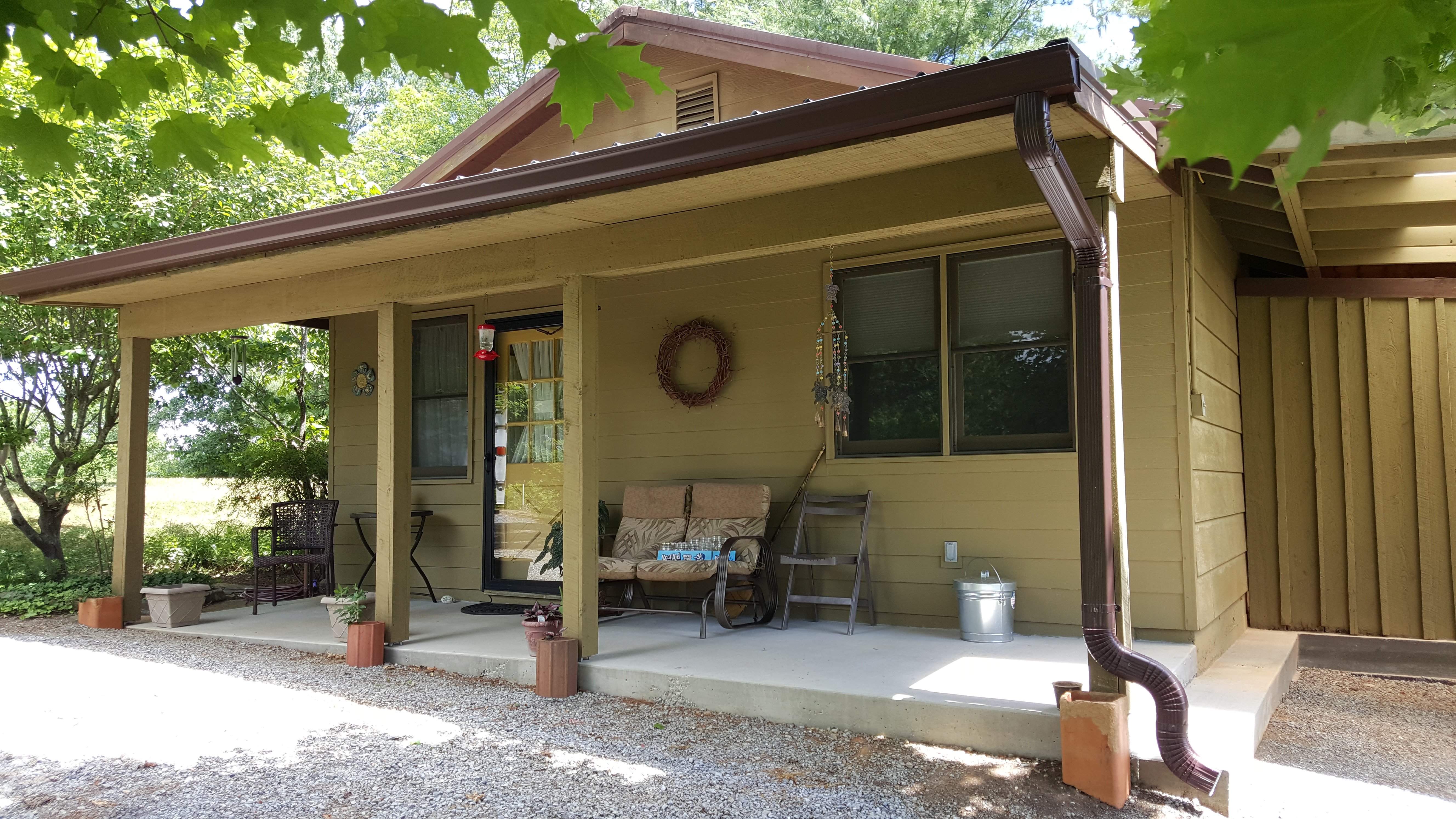 Vinyl gutters are growing in popularity for a number of reasons. For starters, they are made of PVC plastic, making them dent and corrosion resistant, which is a big plus for gutter material. They are also lightweight, making them relatively easy to install. And finally, they are also quite a bit cheaper than most other gutter materials out there. They don't come without a downside, however, so you should be sure to inform yourself about the pros and cons of vinyl rain gutters before you settle on vinyl for your home.
Three Cheers for Plastic
As previously mentioned, there's a number of good reasons to install vinyl gutters on your home, with durability leading the charge. Because vinyl is manufactured from PVC plastic, it won't rust or corrode like other materials and can't be dented or dinged by poorly placed ladders and the like. The other big plus of plastic is that these gutters are the same color inside as they are out. That means scratches and scrapes won't stand out since vinyl is the same shade top to bottom, inside and out.
Purchase Your Product Carefully
Be sure to make certain you're buying quality vinyl materials, however. The big danger with vinyl gutter lies mostly with cheaper versions of the product. Cheap vinyl rain gutter is thinner, making it more susceptible to sagging and more prone to growing brittle with age. Cheap materials are also damaged easier by extreme cold, the other noted enemy of vinyl products. Of course, you run these risks to some extent with any vinyl product, though generally the better and thicker the plastic, the less likely it is that these problems will present themselves as a problem.
Easy to Install
Another great benefit of vinyl gutters is how lightweight it is compared to other materials, and how easily it snaps together. This makes it easy for contractors to install, cutting down on the installation time and, in turn, reducing the final cost. In fact, the ease with which it can be put up has made it a favorite for do-it-yourselfers, though because gutters need to be hung and sloped correctly in order to function properly, it's recommended you hire a professional to ensure the job is done correctly.

Cheep, Cheep, Cheep
Finally, many homeowners are drawn to vinyl rain gutters because of its cheap cost in comparison to other materials. Ten foot sections go for $3 to $5 a pop, though don't let that price fool you. With the added expense of hangers, couplings and downspouts, you should count on a final cost in the $3 to $5 per linear foot range. Still, compared to other gutter materials, which range from anywhere from $5 to $40 per linear foot, vinyl is still one of the most cost effective materials on the market.
Talk to a Gutter Installer
If you're interested in vinyl gutter, talk to an experienced gutter installer about getting the right gutter for you. If you're willing to pay a little more for higher end vinyl materials, you'll end up with a well installed, functional, and cost effective solution to all of your gutter needs.
1 Comments