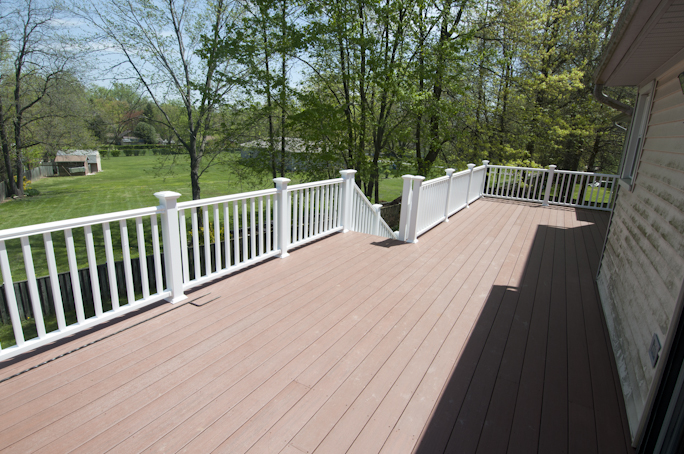 Considering adding a deck to your home? Ask your candidate the following questions to ensure you hire the right pro for the job:
Questions about the builder:
☐ How long have you been building decks? Make sure your pro has experience constructing decks similar to yours. Smaller, single-level decks don't require a master builder. But larger, multi-story designs will require a skilled and experienced pro.
☐ Are you licensed and insured? The proper paperwork will safeguard your home and your pro in the event of an accident or faulty build.
☐ Do you have any references? Always ask to speak to past clients before you hire a pro. Most trustworthy professionals are happy to provide a list of references. Avoid hiring a pro who hesitates or refuses to share his references or examples of past work.
Here are a few questions to ask your pro's references:
Were you happy with your deck?
Was the deck completed on time?
Were there any unexpected expenses?
Would you use this deck builder again?
Would you recommend this deck contractor? 
Questions about the builder's work:
☐ Do you offer material warranties? It's nice to have a backup in case of an emergency. Ask your pro about material warranties for your project. If he doesn't offer a warranty, inquire about other guarantees.
☐ Will this deck require a permit? Always ask about permits before you begin construction. Your pro should know about any licenses your project will require. 
☐ How long will this job take? Don't expect an exact completion date before you've hired your pro. But most pros can provide a rough estimate based on the layout of your home and your deck's design.
Ready to start your
deck construction

?Find Pros
No Comments Yet