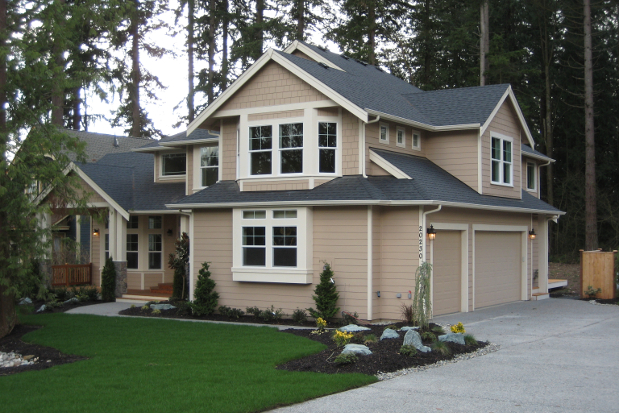 Replacing windows is a home improvement project that makes sense in many ways. In older homes, window replacement is likely to make your home far more energy efficient. In just about any structure, it can both increase curb appeal and enhance the view from indoors, too! When it comes to installing new windows, homeowners will have a huge variety of options in size and style. If you are looking to improve your home in both form and function, knowing what's out there and what can be done is a must.
Good Candidates for Window Replacement
If your energy bills are higher than you think they should be or higher than you wish they were, window replacement can considerably lower your bills, not to mention beautify your home. If your current windows don't operate easily, are painted shut, or are otherwise broken or problematic, there's a good chance that you could benefit from installing new ones.
Replacing Windows to Increase Efficiency
Older windows are notorious energy wasters. When you compare drafty, single-pane styles with today's energy efficient models, there's really no comparison. If you live in an area where heating or cooling costs are a significant concern, replacing windows is a sure way to keep the air you want inside and the air you don't want outdoors where it belongs.
When shopping for energy efficient windows, pick a frame material and construction for superior thermal performance. Consider glazing layers, low e-coatings, fill gases, and the NFRC rating system. Though the initial expense will be higher, opting for higher quality products is the way to go if you want to really see the savings. Remember, even the best window will only be as good as its installation; take the time to talk to multiple contractors to find one that you feel comfortable with. To be extra certain you're getting a quality installation, ask for references; you may even be able to go and see some of the contractor's previous work in person.
Ready to start your
Window Replacement

?Find Pros
Replacing Windows: From Simple to Complex
You'll have a lot to look at when you're out window shopping. Obviously, the easiest replacements involve swapping an old, drafty window for a new one of the same dimensions, however, many homes can benefit from moving a little outside the box. Enhancements such as bay or picture windows can go a long way in increasing curb appeal and livening up a living area. Some might even consider replacing bland styles with etched or stained glass. Installing specialty windows is a big job, and an expensive one, too; here, it is even more important to hire a contractor you are comfortable with.
Investing in Window Replacement
In some areas of the country, replacing windows is one of the most lucrative home improvement projects you can enter into. Depending on where you live, installing windows can sometimes recover more than 100% of their construction costs in added resale value for your property. It is important to remember, however, that not every replacement project will have the same return. If you are considering new windows simply as a way to increase your property value, it is a good idea to talk to someone in your area who really knows the housing market. Though researching statistics online is never a bad idea when beginning a home improvement project, discussing your options with a professional in your area will give you a good sense of what tends to work best in your neighborhood.
No Comments Yet