July 6, 2016
I just got back from the Pacific Coast Builders Conference (PCBC) in San Francisco, and I heard some positive sentiment (Brexit shock notwithstanding) from builder executives. The level of traffic through showrooms and the quality of traffic have improved, supporting the pace of sales so far this selling season.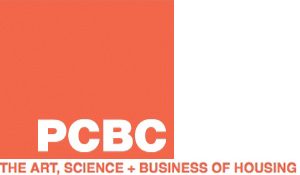 Builders Focus on First-Time Buyers
Builders nationwide have become more focused on first-time/entry-level buyers. The move-up and luxury niches have seen slightly less momentum in many areas, but entry level sales are rising. D.R. Horton's Express Homes line has received the most attention in the entry-level segment, but other national builders are targeting this buyer now as well. Lennar is now selling homes in Houston and San Antonio with average selling prices of $140,000-$190,000. Even move-up builders are aiming to increase their entry-level share; CalAtlantic expects their entry-level share to go from 20% of their business today to 30% over time.
California housing remains robust, particularly in the $800,000-$1 million price range, but some signs are appearing that move-up demand is easing. The global economy does have an impact on housing demand.  One visible example:  Chinese buyers/investors have pulled back in Orange County and Southern California as a whole.
Even amidst some European turmoil and slowdowns in some of our trading partners' economies, we are forecasting a 12% increase in single-family housing starts this year.  There is one overwhelming trend that underlies this forecast:  household formations have returned to a pace over 1 million (up to 1.3 million in 2015) per year after having dipped as low as 400,000-500,000 just a few years ago.  Job growth numbers have been mixed lately, and confidence is still not as strong as we'd like, but the slow process of household de-coupling is proceeding (30-year olds are moving back out of their parents' house). 
Lot Shortages & Supply
On the supply side of the equation, builders are still talking about lot shortages as a major impediment to increased housing construction.  That said, data from Metrostudy shows that lot development increased by nearly 40% over the past two years, while starts (lot absorption) rose by half that amount.  Even with the increase, the lot production pace has yet to catch up with the pace of home building in many markets. In the nation as a whole, lot production has just caught up with the pace of new home construction, and this is an important leading indicator for housing starts.
Lot development has surged in Austin, Southern California, Indianapolis, Las Vegas, Naples/Ft. Myers, and Houston.
In Austin, the pace of lot development has gone from being half of the pace of starts to a pace far HIGHER than the pace of starts.
The shortages of lots are the most pronounced in the "A" (and "B") locations, and that has led lot prices to surge back to (and above) previous peaks.  Homebuilder executives have told me that they are finally starting to say "no" to land deals on occasion. This new discipline in land buying could feed into a lower pace of lot development.  Hence, I expect that the pace of housing starts will rise in 2017-2020, but at a slower pace than today.
No Comments Yet