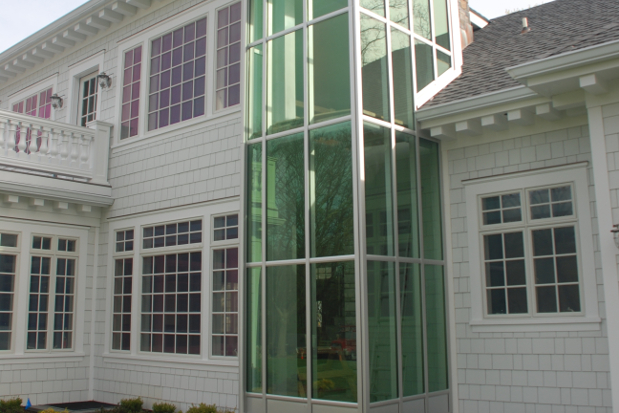 Granite countertops used to be considered the material of high society, until this material became affordable to more people than just the super-rich. Before that, it was owning a pool. While there is always going to be a new item that typifies class and wealth, it is important to note that there is a new item on the market today that will likely surprise most people.
Residential Elevators
Home elevators are now a standard feature of every multi-million dollar home that has been built in the last five years. Home elevators just say to people that comfort and convenience has no price. Residential elevators began as a means of circumventing disabilities that arise late in life, but they caught on in homes that have more than two stories, whether or not elderly or disabled people occupied the home. Plus, they can be installed during construction or retrofitted to an existing home.
The great thing about home elevators is that they do not have to look like the typical commercial elevators found in office buildings.
Make Your Own Design
There are three basic areas of design for the residential elevator: the door, the cab, and the control panel. Forget everything you know about those cold steel doors and drab carpeting of the traditional elevator. Many homeowners have opted for solid wood elevator doors. It can open on a hinge or function as a pocket door, your choice. What's more is that you can have a classy, hardwood door for the lower level, and then choose whatever style you want for the other floors. If a level goes to the guest floor or the children's quarters, perhaps you concoct a style that would best suit them. If the elevator goes to the basement and it's a workshop or storage, then you can save on cost by not having something as decadent.
Ready to start your
Elevator Installation

?Find Pros
The Cab and the Panel
Remember that this is your elevator. Your contractor will build it to code, but you can design it any way you wish. Choose any style of flooring and wall covering. Position a chair or bench along the back if you don't want to stand while you wait. Have music installed if you like (it doesn't even have to be the typical "elevator music"). Dark colors, light colors, it's your choice. Think of it as just another room that you get to design.
As for the panel, use your imagination. If you think they are hideous, hide them behind a small door. Or just have them designed in such a way that fits your liking. The point is that this is part of the residential elevator as a whole and it needs some attention.
Home Elevator Pricing
The top end of the market comes in just over $30,000 for the typical retrofit. The lowest we have seen is $10,000. Of course, the price rises with accoutrements, as with anything, but in the larger scheme of home remodeling, home elevator cost is less than the average kitchen remodel. And more to the point, residential elevator prices are hardly a limiting or deterring factor in the decision to own one. Be aware that retrofitting really drives the home elevator cost as compared to having one installed during construction.
1 Comments