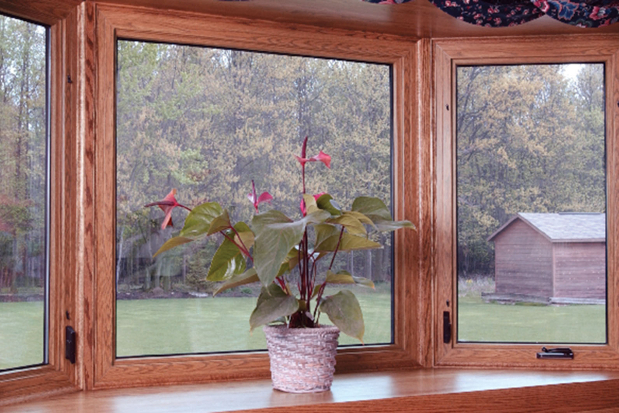 It comes as no surprise to most homeowners that windows are one of the greatest sources of heat loss in a home. Energy-efficient windows are a great idea for a home improvement project, but no matter how great your window panes are, they don't do much good without proper installation and window sealing. Once you've noticed a draft coming from your windows or, worse yet, rainwater infiltrating your window sill, sealing windows is an immediate concern for the quality of your home's interior.
Weather-stripping and Window Flashing
Often, sealing windows requires nothing more than installing weather-stripping. This is one of the cheapest ways to seal your windows, and provides an effective barrier to keep the outdoor elements where they belong. Weather-stripping can be installed in traditional strips or with self-stick foam. More involved window sealing requires some form of window flashing. Window flashing is simply the name given to the process by which a seam or crack is made weatherproof. In essence, basic weather-stripping is a watered-down version of window flashing. A window seal can be created using caulking and tape, although more advanced systems use specialized foam.
Window Sealing and Replacement Windows
If you know your window needs to be sealed and you have an older window, you might think about going ahead and installing replacement windows. Obviously, your window sealing problem will be taken care of when the replacement window is installed. Many homeowners find that when their window is sealed, the draft or leak is eliminated but the area still isn't as warm as it should be or that their utility bills seem unaffected. Single glazed windows aren't going to perform well even when they are sealed. Double glazed windows will increase the energy-efficiency of your home and reduce the level of outside noise that enters.
Even double-glazed windows may need to be re-sealed after a number of years, but if your window seal problem has arisen from an old window installation, now is the time to think about an upgrade. At the very least, you should get quotes for both window sealing and replacement windows to determine exactly how much more replacement windows would cost.
Ready to start your
Weather-stripping

?Find Pros
Hiring a Handyman or Window Installer
Depending on how involved your window sealing project becomes, you may very well need to hire a handyman or window installer. If you decide you just need a basic window sealing, you should be able to find a handyman capable of installing weather-stripping or window flashing. A handyman may or may not be cheaper than a professional who specializes in window installations. However, if you have other small home improvements on your to-do list, a handyman can come to your home and take care of multiple projects during the same visit. This will, in general, save on the labor costs of your home improvement projects. For window installations, a handyman may still have the necessary expertise, but a specialized window installer can also help you decide which replacement windows are best for you, giving you a cost v. performance analysis of different windows out there on the market.
No Comments Yet