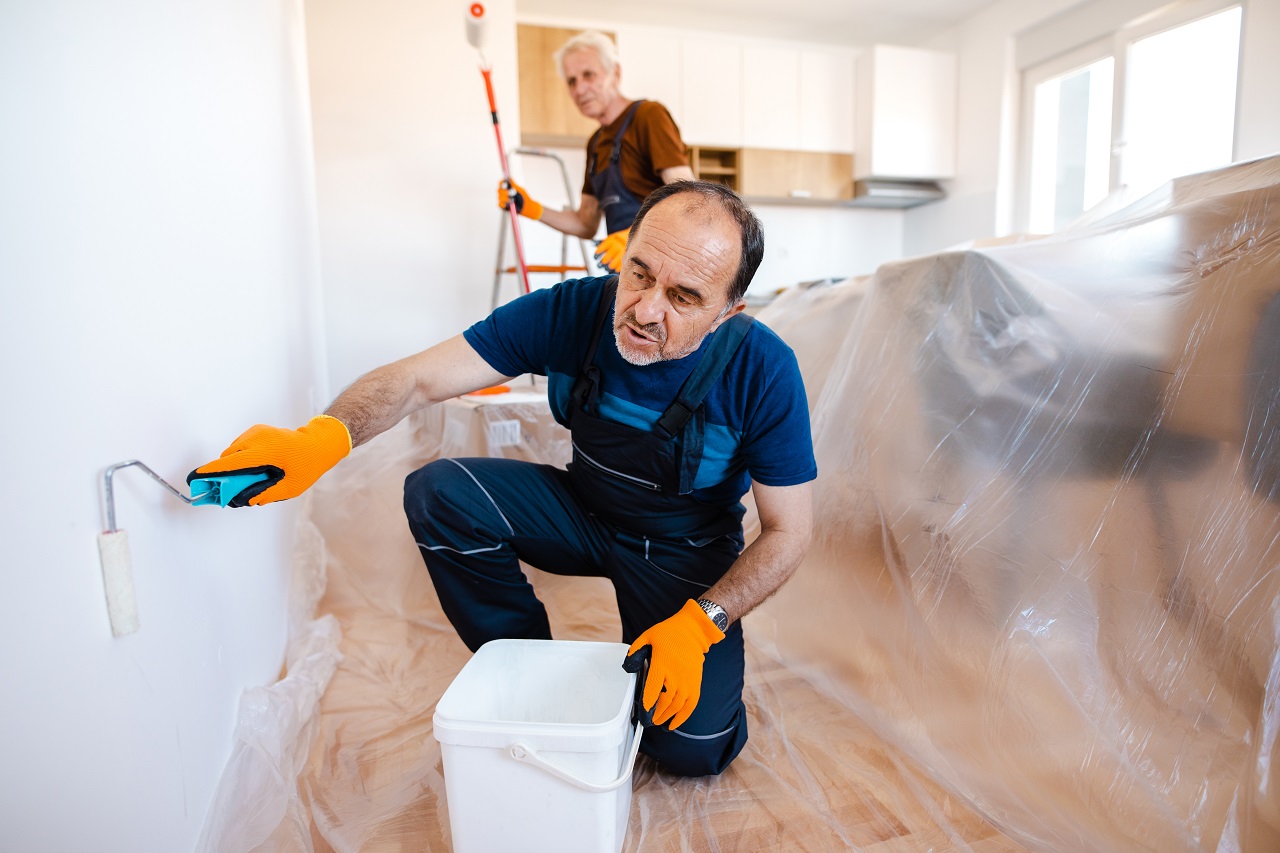 How to Hire Painters & Questions to Ask
If it's your first time hiring a painter, this guide walks you through research, which questions to ask and what to expect at a site visit. Finding a good painter for your project only takes a little preparation. Check out HomeAdvisor's directory of local painters when you're ready to get started.
On This Page
How to Find a Reliable Painting Service
The best painting professionals invest in their business. They have insurance and maybe even a certification from the NACE International Institute or the Society for Protective Coatings. Local painter licensing requirements vary. Make sure the pro you hire has insurance and the license(s) required by your area.
You can start by searching our directory of pros. Check out our screening process, and vet the company you hire with the questions we've prepared for you below>.
Services Painters Offer:
Make sure you hire the right type of painter for your home. Some businesses can do it all, while others specialize. For instance, exterior house painters can spray paint wood, metal, brick, stone veneer and stucco siding.
Interior painters usually specialize in projects like:
Painting or staining interior walls or trim
Small painting or staining projects (like doors, furniture or flooring)
Texture painting
Painting a faux finish
Painting a cabinet
Painting or staining a fireplace
Interested in more artistic wall coloring? Look for mural painters near you.
Find the Best Painters
How to Hire a House Painter
Hiring a reliable interior or exterior house painter takes 4 steps:
Do your research. Understand what to expect and what to look for in a pro. Look at paint types, prices and costs.

Call pros for site inspections and estimates. Always get three to five estimates.
Check references, compare quotes, look at past work. After you have estimates in hand, do one final pass to compare the contractors.
Sign a contract with the pro of your choice. You might need to make a down payment, usually 25% to 50% of the project to cover material costs, but not all pros require this. Don't pay for the entire project upfront.
What to Expect During a Painting Consultation and Estimate
Consultations look different to each pro, but these visits usually have a few things in common. Here's what to expect in a painter's site visit:
A complete inspection. Each pro takes a walk around your home to evaluate the condition of your current paint, the size of the job and any obstacles for accessing the site. They do this to see how much prep work they'll need and estimate how long the job will take. The more thorough the inspection, the more accurate the quote.
Color consultation. Expect each contractor to have varying color options and suggestions. However, you have the final say.
Listen to the pro – they're experts after all – but don't get pushed into a color combination or finish type that you don't want. Understand the different exterior paints or interior paint choices before your pro arrives.
A rough estimate or complete quote. Finishing contractors vary here. Usually, they can quote straightforward projects on the spot. But some may need to take it back to their shop to run numbers and give you a detailed estimate with costs broken out. Neither method is better than the other, but just make sure to get multiple quotes.
Find Qualified Painters
What Questions Should I Ask a Painter?
How long have you been in business? A long business history helps you avoid shoddy companies. It's hard for a service business to stay in business if they don't do good work.
Are you licensed and insured? Not all states require a license for painting homes, but many do. Always use one that's insured.
Do you belong to any professional organizations? You'll find many online, like the Painting Contractors Association or the Finishing Contractors Association?
Do you have other work I can look at? Always check a portfolio or, in the case of painters, it's better to look at work they did a few years ago to see how well it's held up.
How long will the job take? Get a rough estimate but get it in writing.
How many people are in your crew? This is especially important if you work remotely. More people generally means more noise, but they'll be done faster.
Will I be in the way if I'm home during the painting? You usually won't be in the way, but this question helps you understand what to expect while they're working. They'll need to lay down coverings and do a lot of prep work.
Do you guarantee your work? Never hire a painter who doesn't guarantee their work. This often means they'll rush the prep work, since peeling never happens right away.
What type of paint do you use, and how long is it rated to last? Different rooms need different paint and the exterior needs exterior paint. It comes in different grades with different guaranteed lifetimes.
Can you supply a written estimate and contract? Never use a painter who isn't willing to put his work in writing.
Start Your Painting Project
DIY vs. Hiring a Pro
Interior painting makes for a doable DIY project. You can save some money and get a real sense of accomplishment by doing this yourself. And, with the right prep work – covering, taping and scraping – it's fairly forgiving. But it takes a lot of time to move furniture, tape trim, prep the surface and cover your floor, let alone apply the actual paint. Instead, save yourself the time and hassle and find a local interior painter.
Leave exterior painting to the pros. Not only do you need to worry about the type and quality of the paint, you'll also likely need a ladder and considerably more prep work. You'll likely need additional equipment like ladders, scaffolding and possibly a paint sprayer. It's almost cheaper to just hire a pro. Talk to a local exterior house painter about your project.
FAQs
How can I find a painter?
We make finding a painter easy. Simple use our directory to find a painter. Here you can browse local pros, check their reviews and do your first screening without ever having to call. We've also prescreened all the pros for you, to give you peace of mind.
How do painters price a job?
Painters usually price a job by the square feet of the project. Sometimes they'll include flat fees for fixed expenses, like overhead and permits.
Do painters bring their own paint?
Painters usually supply their own paint. They have access to contractor discounts and usually buy in bulk, meaning you pay less for higher quality paint. You should still ask what kind they use and do a little research to make sure you approve.
Is it better to roll or spray exterior house paint?
Choosing between rolling or spraying an exterior depends on a lot of factors, including climate, wind, siding type, house shape and height. Your pro will know which method provides better results.
Have more questions about your project?
No Comments Yet