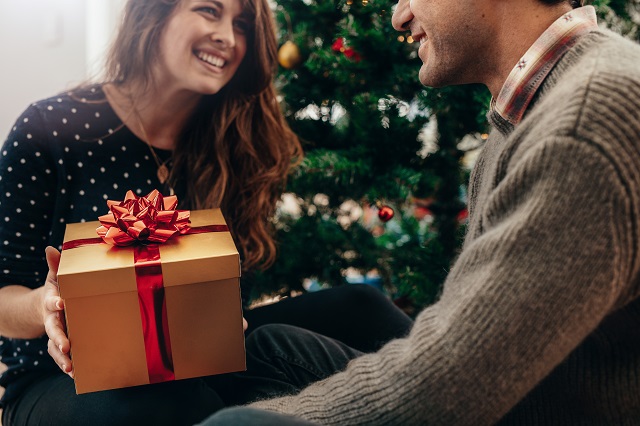 What's the must-have holiday gift for 2017?
Smart money is on smart home devices, which consumers everywhere are embracing in a big way. A recent HomeAdvisor survey found that home service professionals are getting requests for smart home installs on a weekly, if not daily basis. And major retailers like Best Buy, Home Depot, and Lowe's all have programs aimed at educating consumers on the benefits of smart home technology.
That message is already coming across in Black Friday promotions. Amazon, for example, is offering $50 off when you buy three of its all-new Echo smart speakers.
But which kinds of gadgets are the right ones to gift your loved ones? What should you put on your own holiday list?
Here's a list of smart home products for every budget, and for everyone on your list – from first-time homeowners to gadget geeks who might have thought they had it all. And with all the bargains to be had, you might even have money left to buy yourself something smart.
Smart Home Gifts for Under $50
Perfect for renters and apartment dwellers
Also a nice stocking stuffer, this smart product gives remote control to whatever is plugged into it, such as a space heater, window air conditioner, or light fixture. Apple HomeKit compatibility means you can also control electronics by voice.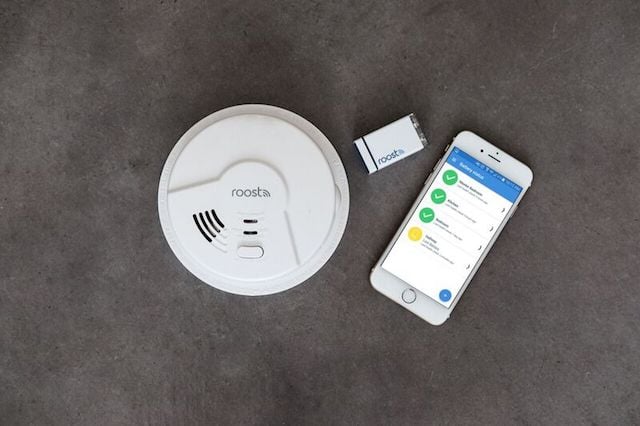 Great for folks on the road a lot
Show 'em you care with this WiFi-enabled battery, which turns a standard smoke alarm into a smart device. Users can silence nuisance alarms on their smart phone, receive alerts remotely, and even program the app so that friends and family will be alerted in the event of a fire.
Fantastic for fashion-forward techies
The puck-sized smart speaker cuts a pretty figure thanks to its fabric finish, available in light gray, dark gray, and coral. Beyond its neat looks, it also packs the power of Google search and its sound quality is surprisingly superior for so small a speaker. Paying more for the latest Amazon Echo gets you the option of wood-veneer finishes, while the Amazon Show includes a screen for video calls and web browsing.
Smart Home Gifts under $100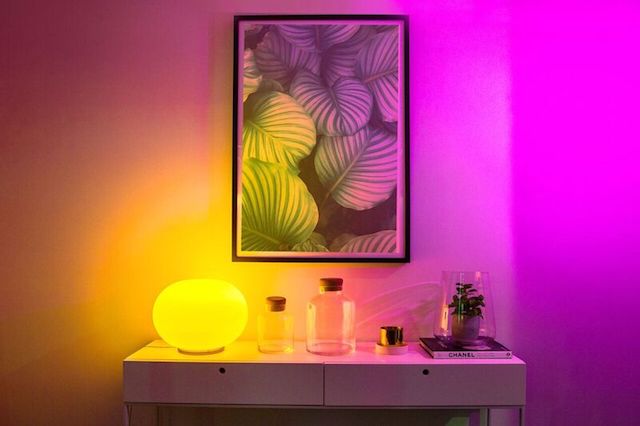 Excellent for older homeowners who need extra light
Lighting is one of the most popular smart home product categories. This smart LED bulb is a way to warm up to the technology. After screwing the bulb into any fixture, users can control light levels, set on/off schedules, and integrate the bulb into their digital assistant for voice control.
Great for water-wary homeowners
Got a friend or relative whose home is prone to flooding? Surprise them with this smart water sensor, which sends alert to their smart phone at the first sign of a leak. The sensor connects right into the home's WiFi network (no hub required) so it's good for smart home newbies.
Ideal for safety-minded singles
Doorbell cameras make it possible to answer the front door from anywhere, for added convenience and security. Spending more on brands like Ring and Skybell means improved sound and video quality, but the well-priced Zmodo provides all the basic functions.
Smart Home Gifts under $200
Perfect for new or expectant parents
Smart cameras don't stop at the front door. They can also provide an extra set of eyes through a home's interior, say the baby's nursery. The Lyric features two-way audio, good for communicating with family or shooing pets off the living room sofa from the office.
Great for foodies with a taste for technology
This sous vide machines cooks meat, fish, and other foods in temperature-controlled baths. The Joule's compact design facilitates storage and it integrates with Alexa for hands-free control, helpful for busy cooks.
Ideal for music lovers.
While all smart speakers play music, the sound quality isn't always up to snuff for true audiophiles. Enter the Sonos One, whose Class-D amplifiers and custom-built drivers deliver big, full sounds. Alexa integration lets you use your voice to call up tunes.
Smart Home Gifts $200 and up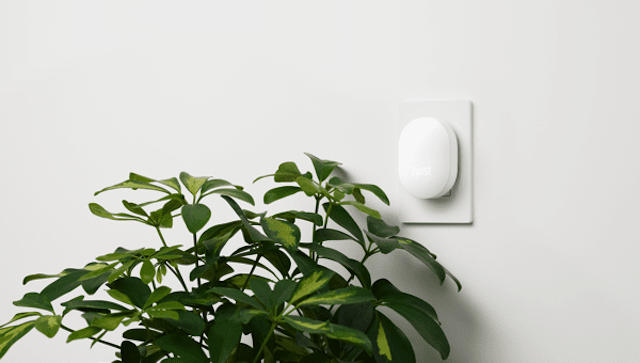 Excellent for high-tech environmentalists
For a smart gift that keeps on giving, consider Nest. Besides simplifying climate control in the home, thanks to its ability to program heating and cooling schedules after learning a homeowner's preferences, Nest can lower total energy costs by a couple hundred dollars.
Great for aspiring chefs
Assisted cooking is a sizzling hot trend in smart technology, as evidenced by this smart pan. Sensors in the pan maintain precise temperatures as users follow video-guided instructions on the app, which includes thousands of recipes, from pan-seared scallops to blistered green beans.
Perfect for first-time homeowners.
For those who can't afford full professional security, the smart system includes a hub, door and window sensors, and motion detector; it can be expanded with additional sensors, including fire, carbon monoxide and water detection. Monthly monitoring starts at $14.99.
Dan's Bottom Line
There you have it: The HomeAdvisor Smart Home Holiday Hot Sheet. The list includes DIY-friendly options and devices that may require professional installation. A smart thermostat, for example, is often complex enough to call in the pro. The average cost for the project, according to HomeAdvisor's True Cost Guide, is $167.
A qualified, pre-screened electrician, HVAC contractor, or plumber will be able to assist with other smart home projects, from installing cameras to setting up a WiFi leak detector. If you're feeling extra generous, you might even include one free visit from a HomeAdvisor pro with your gift.
No Comments Yet