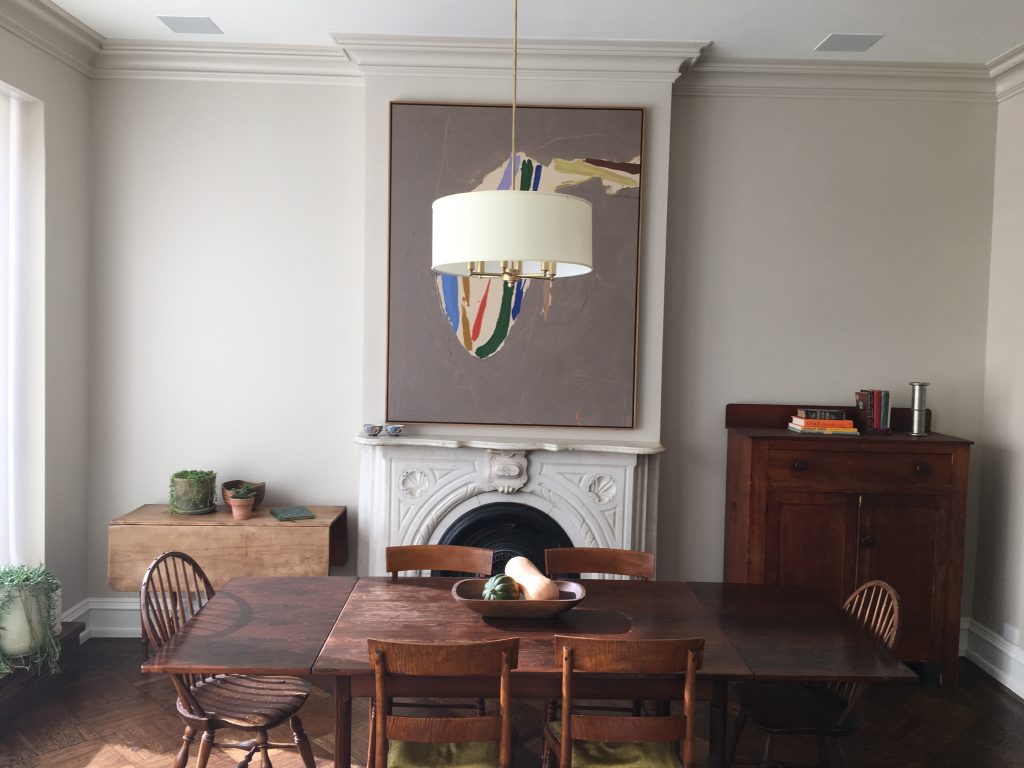 I've written about home remodeling and design for decades.
But the renovation of a nineteenth century Brooklyn brownstone, — my home, where I live with my wife and kids — was my first chance to put that knowledge and experience to a personal test.
Our goal was to create an elegant home that would also stand up to the demands of modern living. An efficient layout, durable materials, and energy-efficient systems were all part of the strategy (check out the finished product in Architectural Digest).
Then there was the smart home technology — the added security, safety, convenience, and fun from the various innovations is what, for me, makes this special home truly exceptional, beyond the typical aesthetics.
Here are Five Ways to Achieve a Similar Effect in Your Home.
1. Start With the Fastest Possible Internet
We were lucky that high-speed fiber-optic service came to our neighborhood right around the time the project began.
With the walls opened, we could run the internet line through a hidden compartment that our contractor built into the living wall, designed to house the router and other entertainment components. As a result, there are no messy wires or connections interfering with the interior design.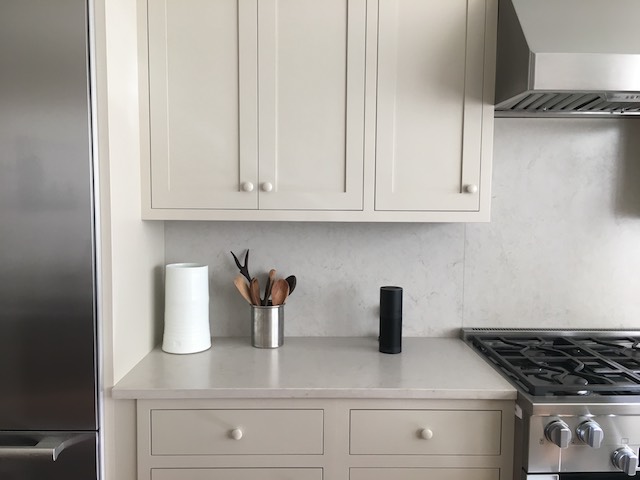 2. Take Advantage of Voice Control
There's no sign of our Amazon Echo in the Architectural Digest spread, but I promise it's there on the countertop, providing a range of hands-free services.
The timer ismy favorite feature, whether I'm boiling an egg or setting limits on my kids' screen time. Alexa is also helpful for hearing the latest headlines, checking the weather, and getting last-minute recipe ideas.
Hopefully it will be a while before things like the garbage disposal stops working in my home. But when it does, I'll be able to use Alexa's HomeAdvisor skill to find pre-screened home service pros in a jiffy.
3. Fill Every Room With Music
Sure, Alexa can play music, but I wanted the tunes in my home to be a little more robust. So I worked with Brooklyn-based integrator Mitch Getz on a connected amplifier system that streams music to discrete in-ceiling speakers. The system is controlled via an app on my smart phone.
Compared with the days of old — when a home music system involved floor speakers, wires galore, and racks of CDs — the ease and convenience of this smart solution is truly astounding.
4. Put in a Doorbell Camera
Given the ease of this install, you don't have to wait for an entire remodel to do it.
Today's connected cameras can replace any existing doorbell; I went for a hardwired installation, though battery-powered options exist. My only regret is that I didn't put in the doorbell camera at the start of the renovation, since it might have prevented a couple packages from going missing.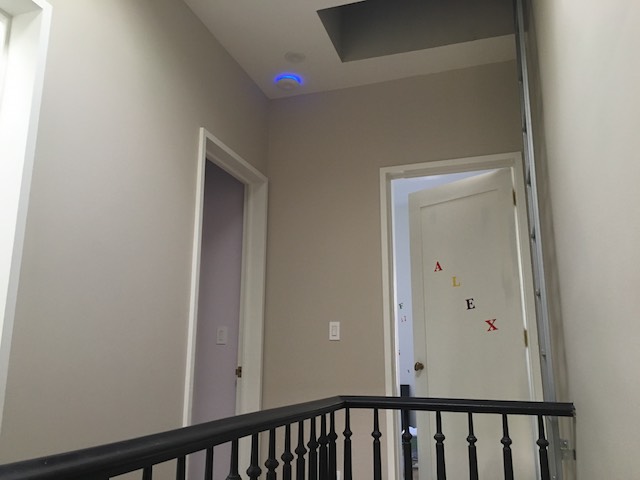 5. Maintain Peace of Mind When You're far From Home
Of all the connected devices in my home, my smart smoke and carbon monoxide (CO) alarm might be my favorite.
I'm on the road a fair amount, so knowing I'll receive alerts on my smart phone and watch in the event of a fire or CO leak is a huge comfort.
The connected cameras that I installed in and around the home are another source of security. I remember our first extended trip away from home this summer, checking up on the place from a beach hundreds of miles away. In a funny way, being connected to home helped me unplug.
Dan's Bottom Line
There's still a lot more I want to do, starting with a smart lock for the front door, which will be a great addition when the kids start coming and going on their own. I'm also eager to put the home's lighting on smart controls, something I wish I had planned from the beginning. But if there's one thing this renovation project has taught me, it's that it's never too late to teach an old house new tricks.
No Comments Yet