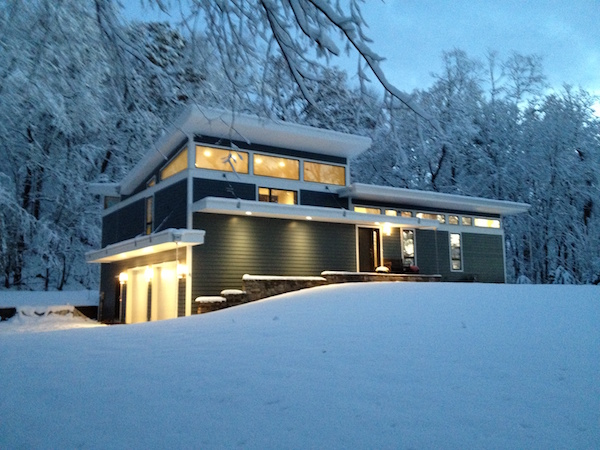 Need Someone to Plow Your Driveway?
Snow removal services vary by climate, but the basics remain the same. How much snow you get, how often it falls and how long it stays determines what services you'll need. Whether your regional accumulation is heavy or light, you may want to consider calling a professional for removal.
With 11,500 snow shoveling and removal injuries per year, hiring a professional saves you time and protects your health and wellbeing. This guide answers why you should consider a plowing contractor, what services and tools they use, and tips to get you started.
On This Page:
Why Hire a Professional Snow Removal Service?
Hiring a professional removal service saves you time, hassle and possible injury. Plus, clearing snow costs only $50 to $200 or $350 to $450 for a seasonal contract – that's cheaper than buying and easier than renting. From simple sidewalk clearing to driveway plowing, letting the pro's do the job is almost always a better idea.
Sidewalk Clearing
Homeowners in urban areas with just a short length of sidewalk might think that it's easier and less expensive to simply buy a shovel and do the job themselves rather than hire a professional. Besides the risk of back, shoulder and cardiovascular injuries, there are two reasons the job must be done quickly and thoroughly.
Avoid accidental slips and falls costing you and your insurance company.
Risking fines from the city for breaking city ordinances requiring clear and safe sidewalks. Any walkway running parallel to the roadway is your responsibility to keep maintained and clear. Though the city requires clear walkways, don't expect them to pick up the tab.
Driveway Plowing
For northern and harsher climates, keeping that driveway clear is a part-time job for any homeowner. It might be tempting to invest a few hundred in a snow blower or thrower, or to attach a plow to your ATV if you have time. However, it's often cheaper, faster and more convenient to hire a professional.
Any multi-family dwelling like an apartment building, no matter the size, requires that the landlord keep all walkways clear. Whether it is an apartment complex or a few houses around town, having a professional removal service clearing your properties keeps your tenants safe and limits your liability.
Who Do You Need for Winter Snow Removal?
Not all services are the same. Depending on your situation, you may need a full plowing or a local blower/shoveling service. Extreme climates might even need roof clearing professionals. Some companies offer plowing, shoveling, blowing and roof clearing. Get multiple quotes before choosing a pro for your needs.
Snow Plowing Contractors
If you have a large area to clear, this is the service for you. Anyone with a private driveway, parking lot or road requires plowing. Road clearing services use plows attached to trucks, ATVs, UTVs, and even skid loaders to push it to one side or remove it altogether.
Snow Shoveling Companies
While shoveling is often offered by plow companies, you can usually save money if it's all you need. Those with short driveways and walkways can skip the expense of a plow and hire a local shoveling service. These task-oriented services are often hired only on an as-needed basis.
Roof Snow Removal Company
Only those with heavy snowfall in northern climates need worry about their roof. Roofs can handle some weight from accumulated precipitation, but too much can cause structural damage. Consider buying heated cables to avoid constant clearing.
Snow Blowing Service
Snow blowers and throwers are used to quickly clear small and moderately-sized areas like a short driveway or sidewalk. If you live in an area with heavy and frequent snowfall, consider hiring a local service.
When to Call a Snow Plow Contractor for Hire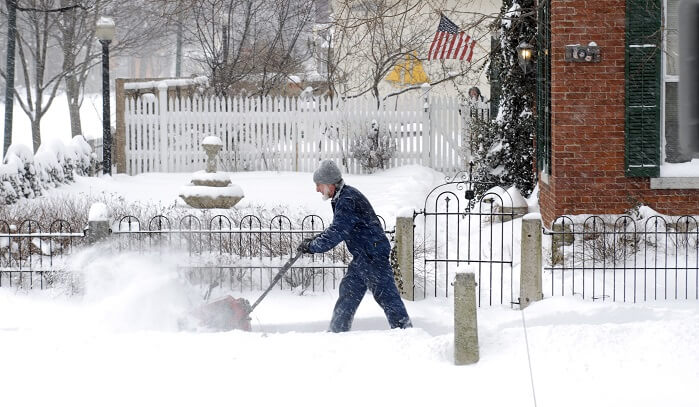 The best time to call a contractor is before the season starts. Set up a contractor for either a full season contract or on an as-needed basis. However, know that full season contracts are both cheaper and a priority for your professional.
Holiday Season
Some of the deepest snowfall begin around the holiday season. Having a short-term contract with a local provider during the busy holiday season will make your life easier and give you more time to spend with loved ones. Especially with the elderly and small children coming and going, removing snow and ice from your property will make their visit a safer one.
Get Snow Removal Contracts During Summertime
Much like booking a hotel room early to get the one you want, when you want it and for the best rate, getting a snow removal contract during the summer gives you more choices, more time to research service providers and might even get you a better rate. Once the roads get bad, scheduling becomes a big issue for these companies. Have a snow removal contract in place before the snow begins. Even if you book in the summer, snow contracts are a one-time annual, per event, per push or time and materials type. Since these contracts have little to do with the month you're in, you don't lose out by getting one early.
Tips for Hiring Snow Removal Contractors
Hiring a removal contractor isn't a complicated process, but you'll want to ask the right questions and understand what your needs are and what they offer. If you've never hired a professional removal service, there are a few things you should think about before you call. Here is a list of steps to follow to find the right contractor for you.
Questions to Ask Yourself Before Calling a Pro
Ask yourself these questions and write down the answers prior to calling a contractor. If you answer "I don't know" to any of these questions, a professional consultation is free.
Do you have a long or short driveway? Size matters. Choose plows for long drives and snowblowers and shovels for shorter ones.
Do you need sidewalk clearing? Some cities require public use sidewalks remain clear. Plus, it lowers the chance someone slips and hurts themselves on your property.
Do you need sanding or salting? In extreme climates with ice, sand and salt keep sidewalks and driveways clear. Be aware that salts can kill lawns and harm concrete.
How many months will you need services? Homeowners in some locations may only need it for two or three months while those in extreme northern places like Alaska can require 6 months or more.
Do you need roof clearing? Not typical, but in places with heavy snowfall, you'll need to keep the accumulation off your roof to save it the structural stress. The best way to clear snow from solar panels is to let it melt on its own or use a snow rake. Consider installing heated panels to increase winter efficiency.
Do you have ice accumulation? Consider using sand or salt.
Do you need summertime lawn care? – Many removal companies do landscaping and lawn care in the summer months. You can often get a year-round contract for both lawn care and snow removal.
Questions to Ask When Selecting a Home Snow Service
What services do you offer? – Larger companies may offer a wide variety of services from plowing to snow blowing and salting. Smaller outfits might only specialize in either plowing or sidewalk clearing. While getting prices from various contractors, ask them for a complete list of offered services.
Do you have insurance? – Only accept services from insured contractors. Accidents happen, especially in slippery conditions. Insurance covers everything from lawn scrapes to fender benders.
Do you have recommendations? – Check ratings and reviews and make sure they come highly recommended. Ask for local recommendations.
How much experience do you have? – Driving a plow isn't something you want a novice doing. Make sure your contractor has experience in the field and with the equipment.
Do you offer lawn care or landscaping service? – Getting a year-round contract with summertime lawn care might save you both time and money.
What types of contracts do you offer? – Most removal services offer several different kinds of plans including seasonal contracts. You'll be able to decide if you want an on-going service that shows up every time it snows or if you want to call on an as-needed basis.
Looking for Snow Clearers?
If you're looking to save time and the backache, look for local snow removal companies today.
No Comments Yet