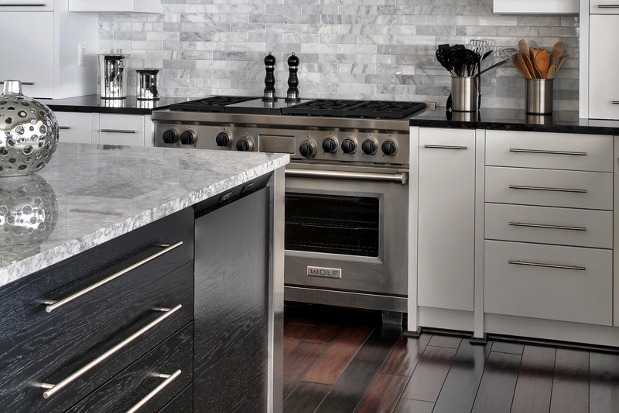 Professional chefs around the world have known for years that cooking with steam means moister, better tasting food and faster cooking times. In fact, steam assist ovens have been standard fare in the restaurant business for quite some time already. Lucky for homeowners, there are now a number of residential size models hitting the market that any home chef would love to own.
Why Cook with Steam?
There are many reasons to cook with steam, starting with food quality. Basically, you get the benefits of basting, water bathing, and misting, all wrapped up in one handy appliance. Dried out turkeys, chewy roasts, and crusty casseroles become a thing of the past, and because steam cooks so much quicker than dry air, you'll cut your cooking times down significantly as well.
Steam Assist Ovens Offer More than Just Steam
While the steam assist feature is the main selling point on these ovens, they come with many other convenient additions as well. Convection heating is standard on most steam assist models, as is a fully computerized control pad that pre-determines the proper cooking temperature, and how much steam to use, for specific dishes and meats. Some models even come with internal temperature probes that monitor food in order to make sure it's cooked through and through. And if your cooking skills are limited to the microwave, never fear. They sell combination microwave/steam assist ovens too. With all these wonderful features these ovens can almost cook your dinner for you!
Ready to start your
Appliance Installation

?Find Pros
Energy Smart Steam Assist Ovens
Food quality should be your top concern when choosing any oven, but energy use shouldn't be too far behind. Because steam assist ovens speed up cook times and internally regulate food temperatures, they also use less energy than traditional electric and gas ovens. With those benefits and other energy saving features, such as variable duration self-cleaning settings and the ability to spot clean, steam assist models are as green a choice as you're going to find when oven shopping.
Design and Installation
Steam assist ovens come in a wide variety of designs and colors to match just about any kitchen or space. If you're interested in a steam assist model, talk to an appliance dealer and kitchen contractor about purchasing and installing your new oven correctly. Because they need a water hookup as well as an energy source, this is one appliance installation that's better left to the pros.
No Comments Yet