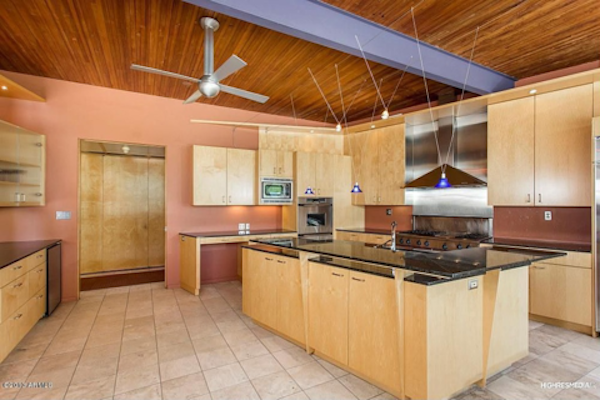 Since the advent of steel I beam structures, the possibilities for what a building can be have vastly expanded. The steel beam is responsible for giving modern architecture the leeway it has and is used in nearly every new commercial construction.
It is not a far leap from using steel beams in commercial buildings to using them in a home. Indeed, some people have done just that. When you consider that a steel beam can hold many times the weight of a conventional wood beam, the idea doesn't sound like a bad one. Some have estimated that steel beam construction will overtake wood framing in popularity over the next 20 years.
Ceiling Beams
In the vast majority of buildings, ceiling beams are used to hold up a roof. When these beams are made of wood, it takes quite a few of them to support the weight. In a steel framed structure, far fewer ceiling beams are necessary to carry the same load. This creates more space for insulation. Despite the smaller quantity of ceiling beams, a roof that is anchored to steel is also more stable than one that is anchored to wood.
Steel Beams in Walls
Once again, steel structures take up less space for framing than do traditional wooden houses. There is room for more insulation, plus more room for electrical wiring, plumbing, and heating or cooling ducts. The structure is again sounder than in a conventional wood home. Additionally, steel beams will not swell, warp, splinter, or rot. Plus, there are no bugs that feed on steel.
Natural Disasters and Fire
Another reason that people are leaning towards steel construction in residences is how well steel holds up under various environmental strains. One could spend a lifetime trying to get a steel beam to catch on fire; wood on the other hand tends to burn. Strong winds that might be able to flatten a wooden house will have much less of an effect on a steel building.
Some might be a bit apprehensive about living in a building full of metal during a lightning storm. The fact is, however, that lightning is just as likely to strike a wood structure as it is a steel one.
All Steel Homes
There are a few companies on the market now that offer designs and materials to build homes that are completely made of steel from the roof to the siding. These homes look very much like any other house, both inside and out. An all-steel home design can be altered to have whatever floor plan you like. It can also have a conventional roof or conventional siding if it is desired. Steel homes are most often built on a slab foundation to lower the cost and labor, but they can also be made with a steel basement.
Cost Effectiveness
One might ask why people use wood at all, when steel construction has so many benefits. Most would say that the main reason is price. Many steel companies, however, say that a steel home can cost the same amount or even less than a traditional house. At the very least, you can put it to the test by requesting steam beam price estimates for each type of residential construction.
1 Comments