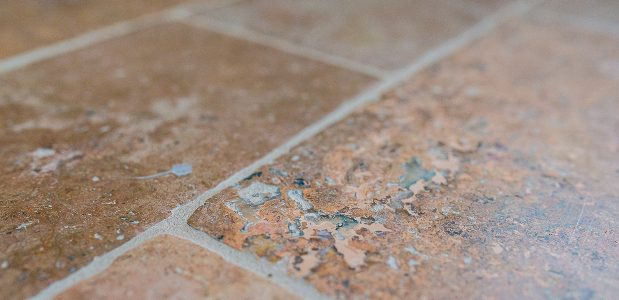 Lots of homeowners in many different parts of the world enjoy the look and feel of genuine stone. Whether it's used for walls, floors, or exteriors, stone looks great and lasts an extremely long time. Stone is, however, an expensive material to build with, and masonry work doesn't come cheap. Because of this, many modern homeowners opt for stone tile in order to have the appearance of real stone in their homes without the hefty price tag.
Stone tile is, itself, a very durable and attractive material. It is well-suited for use in moisture rich areas like kitchens, bathrooms, and laundry rooms. It can take a lot of abuse, and look good doing it. Unfortunately, no material is indestructible. Repairs are sometimes necessary due to scratches, discoloration of the tile, or, more commonly, discoloration of the grout around the tile. If you think that stone tile repair is in your home's future, there are several things you should know about the material itself, and the methods used to mend it.
Common Stone Tile Repairs
Stone tile is made from real stone aggregate suspended in a polymer binder. It's a relatively affordable alternative to stone. Depending on the type of stone it is made of, tile has varying resistances to scratches and stains. It can be chipped due to acute and heavy impact, and it can also become loose.
Repair Stone Tile Scratches and Chips
If a stone tile is scratched, chipped or cracked, or discolored, it will probably have to be replaced, which often means pulling up the tiles around it (which risks damage to those tiles, too). If you're not confident in your experience with such work, it is a good idea to call in a professional to avoid any further damage. These tiles are pretty tough, but the likelihood of one or two becoming damaged over their lifetime is far from zero. It is a good idea to purchase more tiles than you need during installation, as it might be difficult to find replacement tiles that match your existing tiles. Intricate patterns, such as irregular edges, will be more expensive to repair and may require more materials and time to be completed.
Need to find a pro for your Stone Tile Repair?
Find Pros
Loose Stone Tile Repair and Grout Replacement
To repair stone tile that is simply loose, it just needs to be pulled up and put back in new grout. Though it can be a slightly messy operation, this job is relatively straightforward. If your grout (the material put between tiles to finish the surface and seal against leakage) is discolored, you might want to try using bleach to scrub it clean. Otherwise, the grout will have to be ground out and replaced. Grout replacement is a tedious, though not an incredibly difficult process, involving cutting out old, discolored grout and filling in the cracks with bright new grout. Make sure that the new grout gets properly sealed, though, or you're likely to have stains again sooner than you would like.
Remember, all flooring tile, including tile made of natural stone, should have a nonskid, stain-proof surface (if it's only stain-resistant, it should be sealed and routinely resealed for protection). Natural stone, though incredibly strong, is always somewhat porous if left unsealed.
---
No Comments Yet
You can be the first to comment!