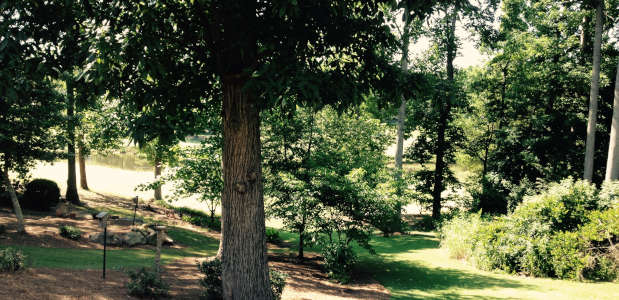 Storm damaged trees are something many homeowners will have to deal with at some point. Since storm damaged trees are often an accident waiting to happen, calling for tree damage repair is not something you want to put off once a problem is noticed. Visually inspecting the trees on your property after a storm is a great way to spot problems early and avoid further damage to person or property; though some might view tree damage repair as an expense they'd rather forgo, ignoring storm damage is likely to lead to larger, more expensive repair costs down the road.
Arborists: The Experts on Storm Damaged Trees
Arboriculture is the science of tree care. The International Society of Arboriculture is a worldwide organization dedicated to the care and preservation of trees. They stake their reputation on their certification program which confers the title of Certified Arborist on experienced and properly trained tree experts. A Certified Arborist must have a minimum of three years experience in tree care and he or she must pass an exam developed by an international panel of experts.
Some tree companies are owned by certified arborists while other companies may have one on staff. When you call for service, the arborist will come out and assess the storm damage to your trees and explain the best way to repair the tree if it is salvageable. This expert is also vital to ensuring that the kind of work that is done by that company's crews is consistent with the standards and practices of arboriculture.
When Tree Damage Repair Is Not an Option
Trees are beautiful, valuable assets to a property and in most cases an arborist will exhaust all other options before deciding that a tree must be cut down. Unfortunately, some storm damaged trees are simply beyond repair, and complete removal is the only safe course of action. Since some severe tree damage repair is more costly than tree removal (see how much tree removal costs), a homeowner may decide to go this route even if a tree might be salvaged.
It should be noted that the IRS actually has deductions for loss of a tree due to natural disaster. An arborist's ability to assess the value of a lost or damaged tree actually may save you money on your taxes. However, as replacing a mature tree is a process that takes decades, most arborists (and most homeowners, as well) view removal as a last resort.
Preventing Storm Damaged Trees
Of course, the best way to deal with storm damaged trees is to do your best to prevent damage in the first place. In areas prone to thunderstorms, ice storms, and high winds, having your trees examined and pruned as needed will often lessen the blow of inclement weather and reduce the chances of your trees being harmed. Having an arborist examine your mature trees once a year is ideal, but even getting them checked every couple years is a far cry from never having them examined. Getting regular tree inspections won't just identify potential problems during stormy conditions, it will also help you diagnose any disease, fungus, or insect problems early, and give you a chance to solve these problems before they take too strong a hold.
Who to Call for Tree Damage Repair
Of course, there are plenty of non-arborists who know how to use a chainsaw. Some tree service and tree trimming companies specialize in operations like tree removal, stump removal, stump grinding and "topping" or removing the highest portions of a tree to avoid interference with power lines, but don't have an arborist on staff available for diagnosis. Such companies are fine for removing trees and cutting away branches that pose an obvious issue, but when you want to keep your tree in good health for as long as possible, it is always recommended that you contact a certified arborist.
No Comments Yet