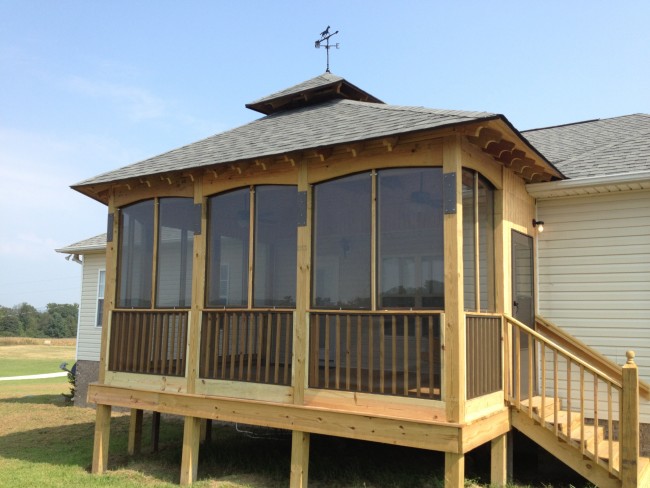 Though there are many modern ways to make a home more efficient, storm window installation is one of the most practical in many scenarios. Especially in older homes where owners might want to keep original windows in tact, or in some cases are required by ordinance to do so, storm windows can reduce heating and cooling costs, increase overall efficiency, and prevent drafts that can make a room feel uncomfortable.
There are, however, a few problems that can occur with this type of window. One of the most common issues has to do with excessive condensation during the winter. This can have an effect not just on the visual appearance of the window during cold weather, but on the actual structure of your windows, too.
Possible Causes of Storm Window Condensation
In many cases, storm window condensation is caused not by the window itself, but by some other factor in the home. Most professionals would put the "normal" range of humidity in a home somewhere between 30 and 40 percent. Under these conditions, newly installed storm windows shouldn't be having problems with excessive condensation. If your home has humidity levels of more than 40 percent, when the temperature gets cold, condensation is likely to occur no matter what brand you buy or who does the installation.
Homes that have poor ventilation in general are particularly prone to humidity problems not just around windows, but in other areas, as well. The best solution in the long run is having your entire ventilation system checked and altered if necessary. Since that kind of operation can end up being a bit expensive, though, some homeowners find that putting a dehumidifier in areas that are particularly problematic makes a noticeable difference. In homes with forced air heating systems, you may be able to add a dehumidifier that kicks in whenever the heat comes on.
Storm window condensation can also be caused by a couple very minor maintenance issues. Storm window frames are manufactured with small holes that are meant to let moist air escape. Over time, these holes can get clogged. Clearing these holes will rekindle the proper air flow, and may solve your condensation problems. The main window, especially if it is older, may also be playing a role in excessive condensation. Gaps around window frames and loose panes of glass should be repaired to stop condensation and help maintain the integrity of the prime window.
Ready to start your
Storm Window Project

?Find Pros
Improper Storm Window Installation
When installation is done well, it is a far less expensive (and sometimes more effective) operation than window replacement. When it is done improperly, however, many of the benefits of having storm windows are lost. Though it isn't the most involved process in the home improvement world, if you want to do the job yourself, make sure that you follow the guidelines given by the manufacturer. Though installing storm windows does make a great do-it-yourself project, if your experience in such matters is a little on the light side, you should definitely consider the fast, efficient, and not as expensive as you might think option of professional installation.
2 Comments