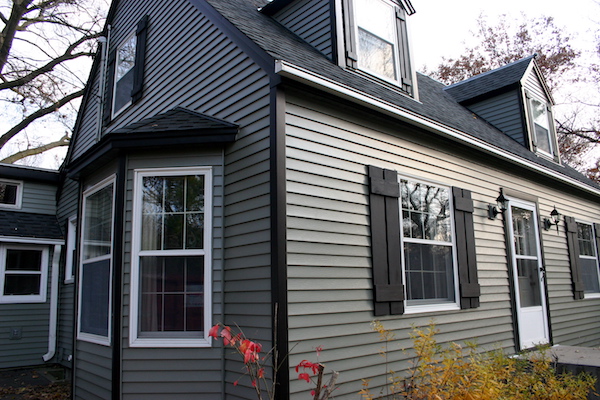 The whole point behind storm windows is their inherent energy efficiency. The extra barrier they provide helps insulation. Their low-emissive panes block harmful UV rays from entering the house and impede additional heat transfer. And they also protect against any seeping air flow which may occur. However, in order for these products to achieve all these goals several things have to work together. They have to be properly sized, sealed, and installed, all of which depend on their framing. Though often forgotten about or ignored, storm window frames are an important part of any window unit and must be paid attention to throughout the year.
Types of Storm Window Frames
Though often prefabricated, pre-hung, and standardized to fit any traditional opening (double-hung, casement, egress, etc.), there are different materials you may want to consider when it comes to their construction, each coming with their own pros and cons:
Aluminum: Aluminum is the most popular. It's light yet strong, often inexpensive, and easy to install. However, since metal is a great conductor of energy, it quickly transfers heat towards the home, making it a poor insulator.
Vinyl: These are made with polyvinyl chloride which contains UV stabilizers. Since these windows are installed on the exterior, they take a lot of abuse from the sun and rain, so these stabilizers keep the vinyl from breaking down (though if they're not already white in color, their shade will fade). And though they're better insulators, they're not easy to find, a bit more expensive, and they can expand and warp at high temperatures.
Wood: They're great for historical houses if you want to retain that authentic look. However, it ages quickly. And it expands and contracts according to weather conditions, so if installed during the winter they may not close easily in the summer, and if installed in summer they may fit loosely in winter. Plus, they require more components in their construction. This makes them heavier and thicker, which can create storage problems and interfere with the view or incoming natural light (but also means less heat transfer).
Correcting Condensation
Condensation is a problem in many units. If air enters into the area between the panes, moisture quickly builds up. However, storm window frames are equipped with weepholes at the bottom so condensation has a way to slide off the interior glass and escape back outside. But if it becomes a reoccurring problem, inspect the weepholes to make sure they're clear of debris. Or, you may want to think about permanent installation. Though people often want to remove the windows for routine cleaning, you could also screw, caulk, or weatherstrip the framing into place for a better seal.
Repair and Replacement
The biggest issue with storm window frames is their ability to open. If they don't slide easily, clean out the surrounding tracks and remove any dirt, dust, or debris. Also, rub around the framing with steel wood to remove any possible corrosion and apply some silicon lubricant around its edges (but make sure to keep it off the glass and latches to avoid sticky smudges). In older homes, once the house shifts into place, the tracks may bind up. Therefore, remove the entire window and readjust it. In order to remove it, you may have to cut along its edges if it's painted into place or use a screwdriver if it's bolted into the sash. Or if you have a strange sized window, you may want to replace it with a new product. And these can even be custom-made if needed in order to fit any sized opening, such as bay or picture windows.
No Comments Yet