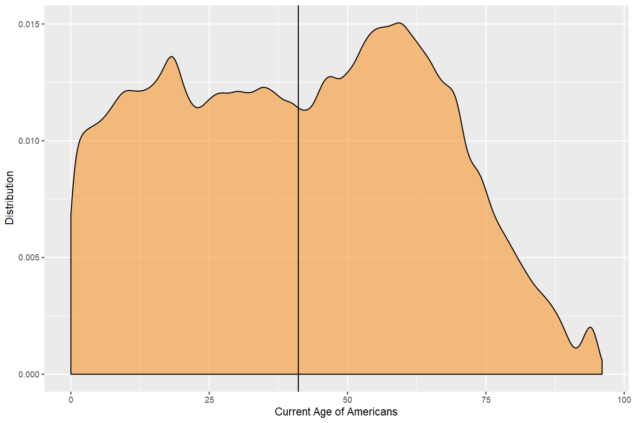 There are all sorts of ways to look at and understand the dynamics of ownership characteristics within the housing market: new houses under construction, new houses sold, existing houses sold, the comparative mix of types of housing, the sales price of housing, average mortgage sizes, and a myriad of other metrics.
Going deeper into understanding the market, one could of course take any one of these metrics and split them across various demographic factors, such as income brackets, gender, race, education, and – of course – age. The final one of these dimensions, age, is one of the major stories in housing economics looking forward over the next 20 years.
Currently, home ownership rates by generational cohort are dominated by the baby boomers, who own 42% of homes, while Millennials own only 15% of homes. While this appears to be a large imbalance, the trend we need to be looking at today to understand the future is who's buying homes? And on this level, Millennials are the dominant force in the US housing market.
Currently 37% of homebuyers are Millennials, this is a 16 percent greater share than baby boomers, a 54 percent greater share than GenX, and nearly 5 times greater share than the silent generation. What's more, this gap is likely to grow wider and accelerate over the coming years. This is because the average age of a homebuyer today is 41 years old, and the massive cohort of Millennials are just now coming into peak homebuying age. How big is massive? A full 27% of the US population, more than 80 million people, are currently between the ages of 20 and 39.
This great shift in housing ownership is going to have profound effects on the home services market where Millennial consumer preferences are considerably more primed for instant, on-demand service provision than their parent's generation. Looking at the adoption rates of another on-demand sector of the economy, ride sharing, we can see this different in consumer preference quite clearly, where 18-29 year olds use these services at twice the rate of 50-64 year olds.  
This shift in preferences is going to have a multiplicative effect in how tomorrow's consumers view and demand home services, by combining with the younger home-buyers need for a return on their investment and a housing asset that suits the needs of their growing families (in HomeAdvisor's own data, Millennials are more than twice as likely as GenX and Boomers to list financial ROI as the primary reason for their remodel.
Sources:

https://www.zillow.com/report/2018/homeowners/the-typical-american-homeowner/
NAR, https://www.nar.realtor/research-and-statistics/research-reports/home-buyer-and-seller-generational-trends, Page 7
https://www.zillow.com/report/2018/overview/executive-summary/
https://censusreporter.org/profiles/01000us-united-states/
https://news.gallup.com/poll/237965/snapshot-uses-ride-sharing-services.aspx
https://www.pewresearch.org/fact-tank/2019/01/04/more-americans-are-using-ride-hailing-apps/
https://www.homeadvisor.com/r/true-cost-report/#demographics
Chart: American Community Survey, PUMS 2017
---
No Comments Yet
You can be the first to comment!