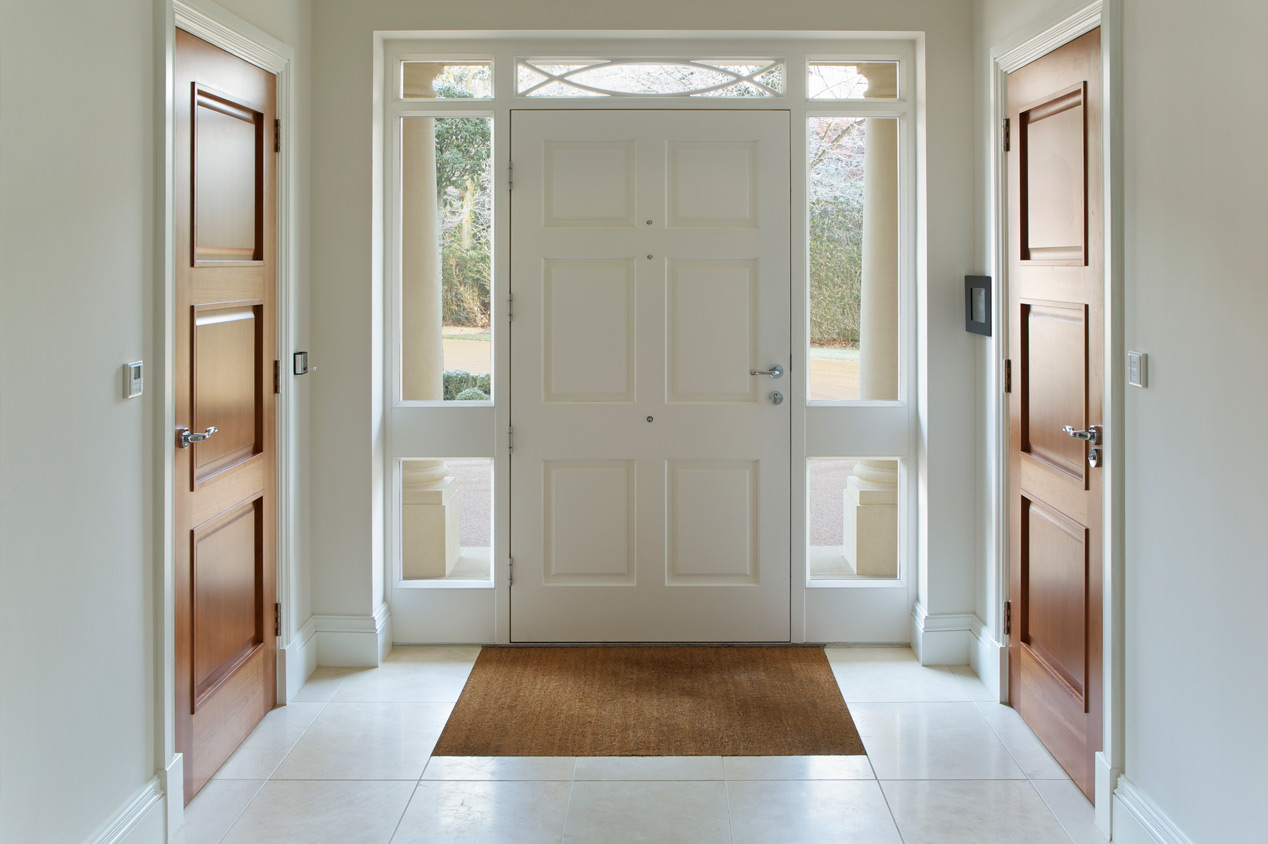 phototropic/E+ via Getty Images
Tile and laminate are both smart flooring choices, with ample varieties to suit any budget. Tile is generally more expensive but also more durable than laminate. Laminate is less expensive and better suited to DIY installation. Explore the pros and cons of tile and laminate to decide which is the best for your home in terms of budget, durability, and aesthetics.
On This Page:
Consult With a Flooring Pro Today
What's the Difference Between Tile and Laminate Flooring?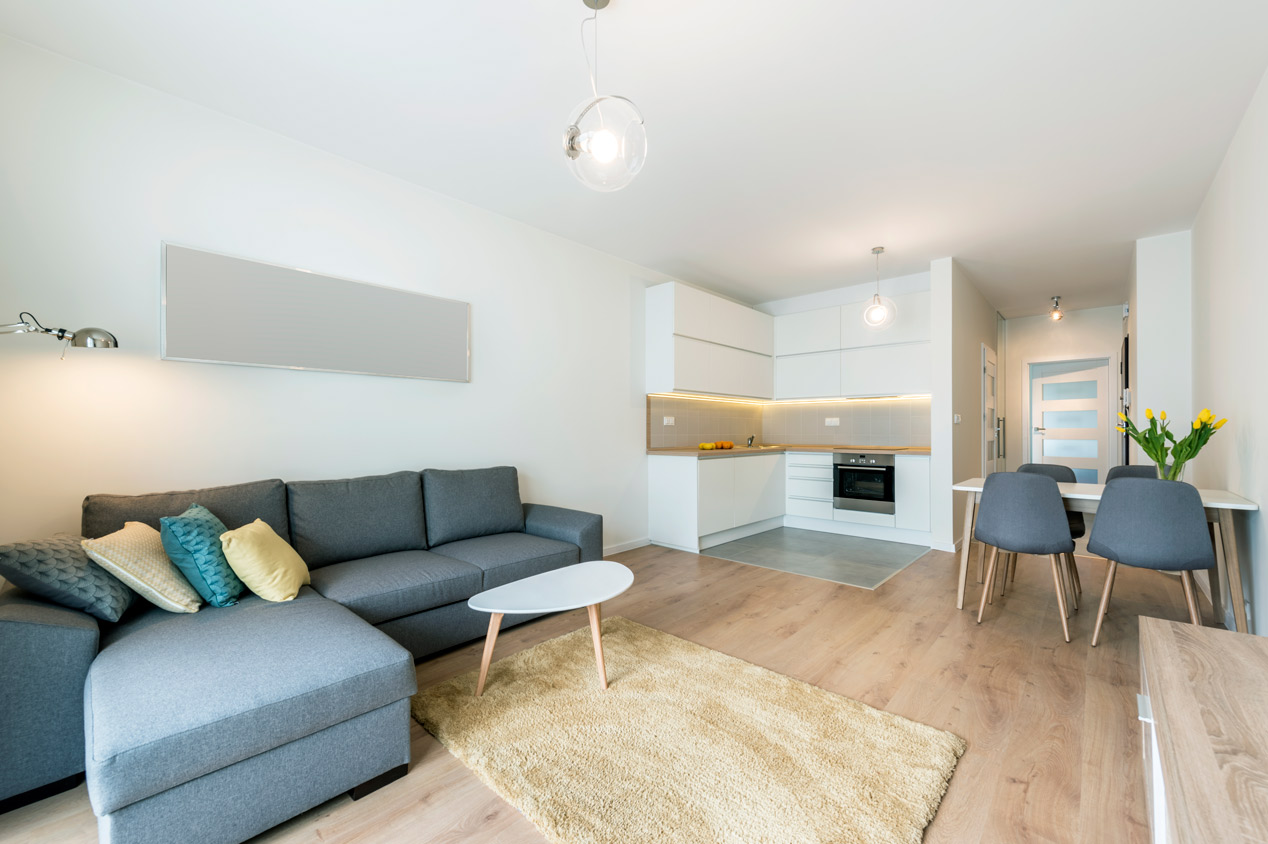 Jacek Kadaj/Moment via Getty Images
Tile for flooring is usually natural stone or human-made in the form of ceramic, porcelain, or resin. Tiles are a single, solid layer that sometimes have a sealant to prevent moisture absorption and staining. Laminate flooring, whether in tile or plank form, consists of multiple human-made layers. High density fiberboard makes up the rigid base layer, followed by an image layer, and topped with a plastic wear layer.
Tile Flooring
Tile flooring ranges from rugged, natural stone like slate or limestone to sleek, shiny ceramic, porcelain, or resin. Tile flooring costs between $9 and $65 per square foot, installed.
Types of Tile Flooring
Type
Cost per Square Foot
Description
Ceramic
$9–$44

Ceramic tile costs less than most

Most common type

Excellent variety

Great for high traffic and damp areas

Porcelain
$11–$44

Harder than ceramic so extremely durable

Resists cracking and chipping

Suitable for high-traffic and high-moisture areas

Slate
$12–$35

Natural stone

Requires sealing and regular maintenance

Travertine / Limestone
$10–$44

Porous natural stone

Excellent durability when sealed

Granite
$18–$50

Most common stone type

Large selection of unique colors and designs

Requires sealing and maintenance

Marble
$11–$65

Natural and artificial varieties

Prone to scratches and staining

Good in low traffic spots, trim, accents, counters and accents

Fired Stone
$10–$50

Fired stone tiles

Extremely hard and durable

Naturally slip resistant

Resin
$10–$50

Unique designs

Can dent, chip and scratch easily

Use as accents or for walls, ceilings and backsplashes
Laminate Flooring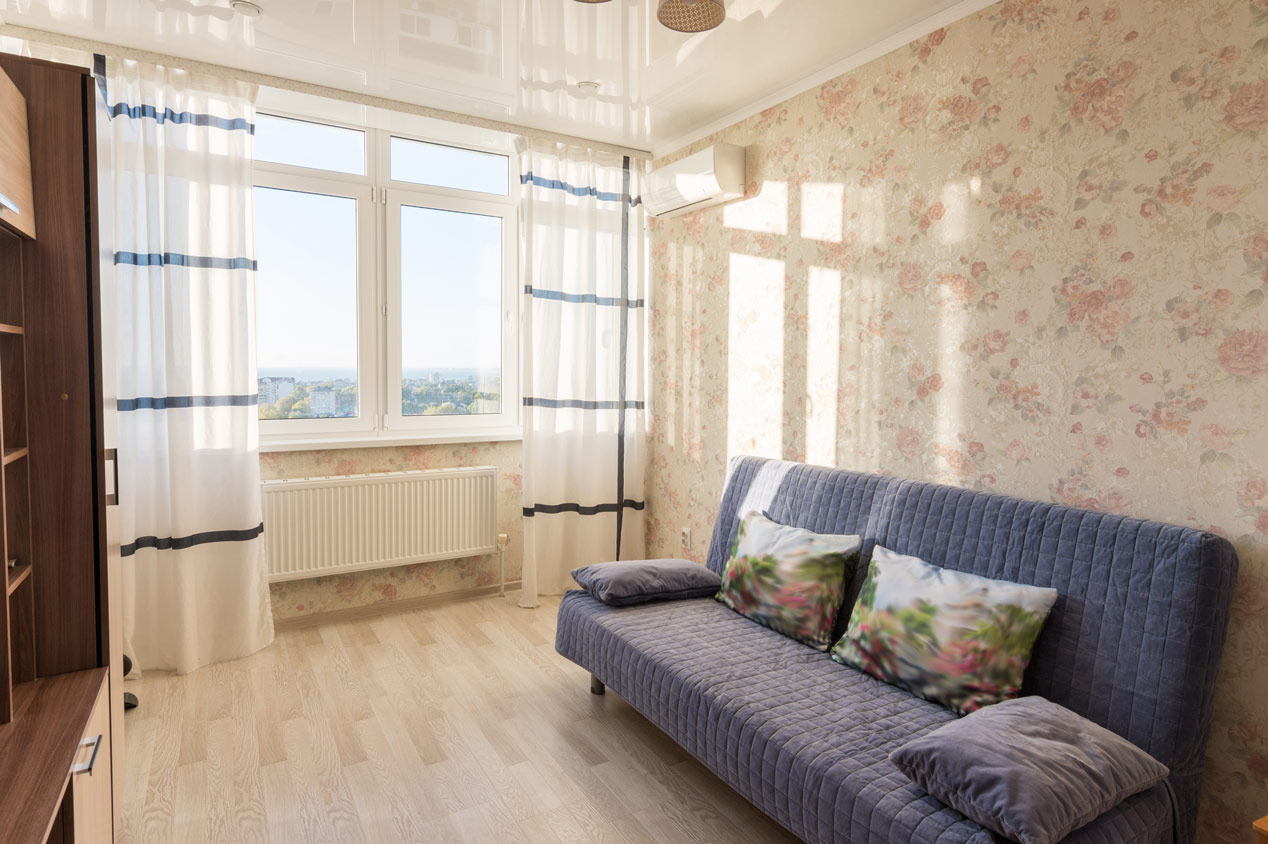 Madhourse/iStock/Getty Images Plus via Getty Images
Laminate comes in plank or tile form. Planks usually mimic the look of wood while tiles mimic stone or porcelain. You can also find ones with interesting patterns and prints like mosaic or mandala prints. Laminate flooring costs $3 to $10 per square foot, installed.
Types of Laminate Flooring
Type
Cost per Square Foot
Description
Plank
$3–$10

Laminated planks made from wood, resin, glues and wood dust

Extremely durable but can't be refinished

Tile
$3–$10

Mimics stone and ceramic tiles but for half the price

Wide range of styles, colors and designs
Tile vs. Laminate Flooring: Which is Better?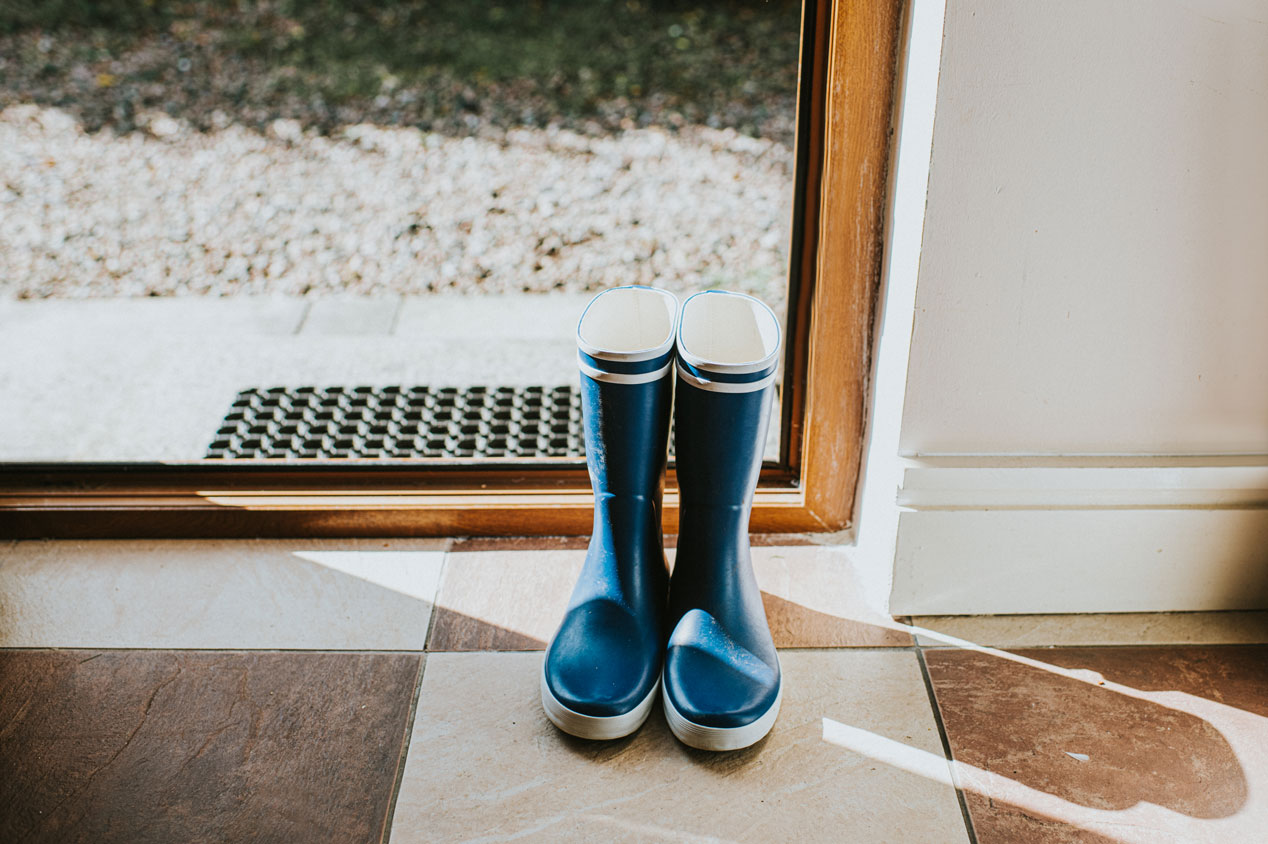 Catherine Falls Commercial/Moment via Getty Images
Tile and laminate flooring have an extensive range of benefits that make them popular options for flooring in any room, whether you're doing a kitchen remodel or freshening up the hallway. Let's explore which type of flooring performs best in each of these important categories.
Appearance
Appearance is a key factor when it comes to flooring, as it impacts the look of your whole room and everything in it. Plus, a beautiful, well-maintained floor can add to the resale value of your home.
Laminate Flooring Pros:
No grout, so you don't have to worry about it yellowing or looking grimy over time
High-end laminate convincingly mimics the look of real wood or stone
More even surface than tiles
Limitless appearance choices as the photographic layer can mimic any material or hold any pattern
Laminate Flooring Cons:
Pattern repetition makes laminate appear "fake" because it's too even
On budget materials, the top layer is sometimes so glossy it makes the flooring look obviously fake
Tile Flooring Pros:
Stone tiles have a rugged, natural appearance
Lots of choice in color and stone type
Endless pattern, color, and style variations in manufactured tiles like porcelain, ceramic, and resin
Tile Flooring Cons:
Grout can eventually turn yellow or gray
Mildew and mold can build up on the grout in damp areas
Cost
Cost is a significant factor when it comes to choosing flooring, particularly if you've got a big space to cover. If you've got your heart set on high end marble tiles, but the cost for a whole room is just too much, consider just using marble around the periphery or to create a focal point in the center of the space, then use cheaper tile to cover the rest.
Tile:
Tile flooring costs between $9 and 65 per square foot, depending on the type of tiles. Ceramic costs the least, starting at $9 per square foot, installed.
Laminate: Laminate is less expensive than tiles per square foot, costing between $3 and $10, including installation.
Ease of Installation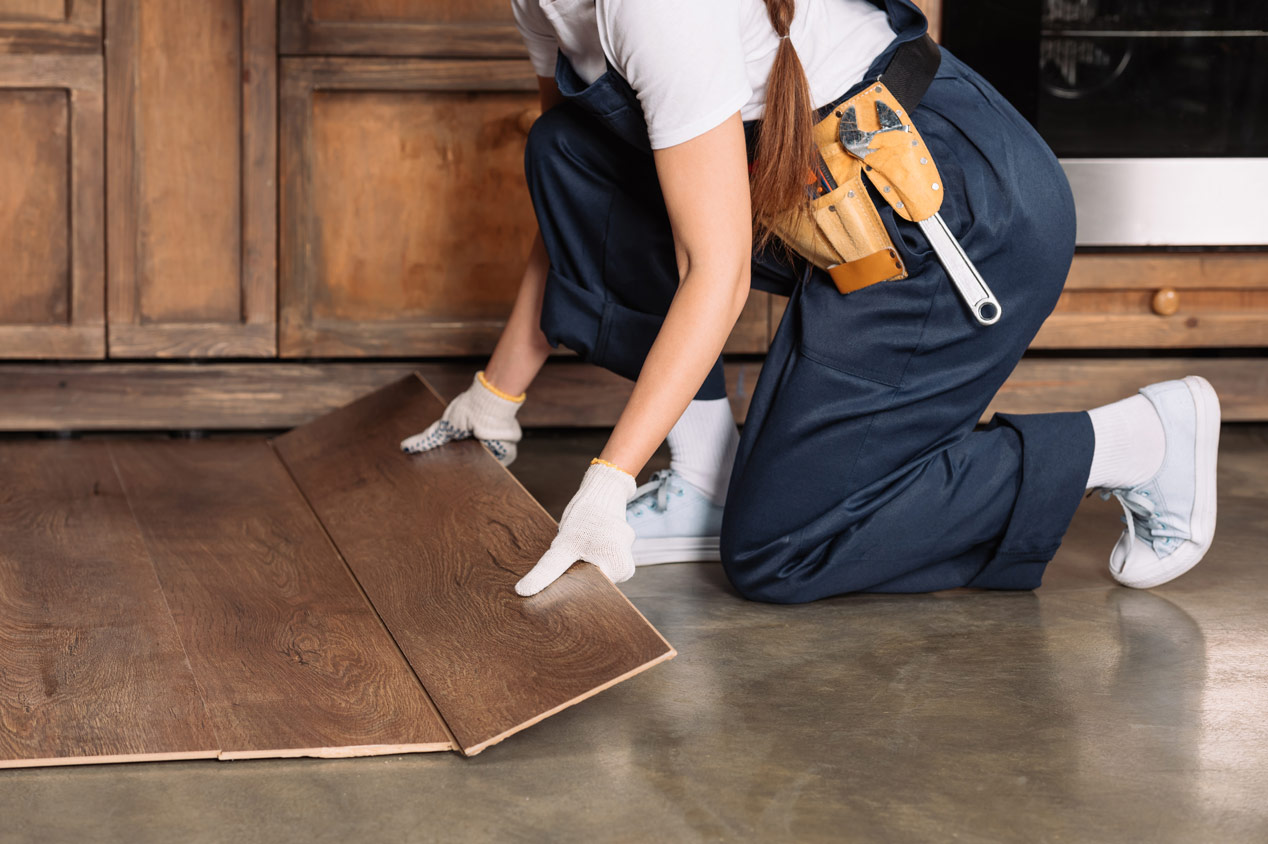 LightFieldStudios/iStock/Getty Images Plus via Getty Images
For both laminate and tiles, it's best to hire a flooring specialist if you want to finish your flooring project to a high standard in a reasonable timeframe. However, if you really want to tackle this project yourself, here are the pros and cons of choosing the DIY route for each material.
Tile Installation Pros:
Pre-cut tiles easy to install
Can be installed over existing floors
Can be installed below grade
Tile Installation Cons:
If you make a mistake its difficult to reverse
Stone tile is heavy and hard to cut
Requires mixing mortar or grout
Spacing tiles correctly is challenging
Laminate Installation Pros:
Quick and easy to install
Tongue and groove planks are easy to cut with miter saws
Can be fitted over existing floor
Underlayments can cadd insulation and control noise
Laminate Installation Cons:
You must place flooring in the area you're installing it in for 48-72 hours to acclimatise it.
New laminate flooring has a distinctive chemical smell that can take up to a week to dissipate
Can release volatile organic compounds (VOCs) that pose a potential health risk
Durability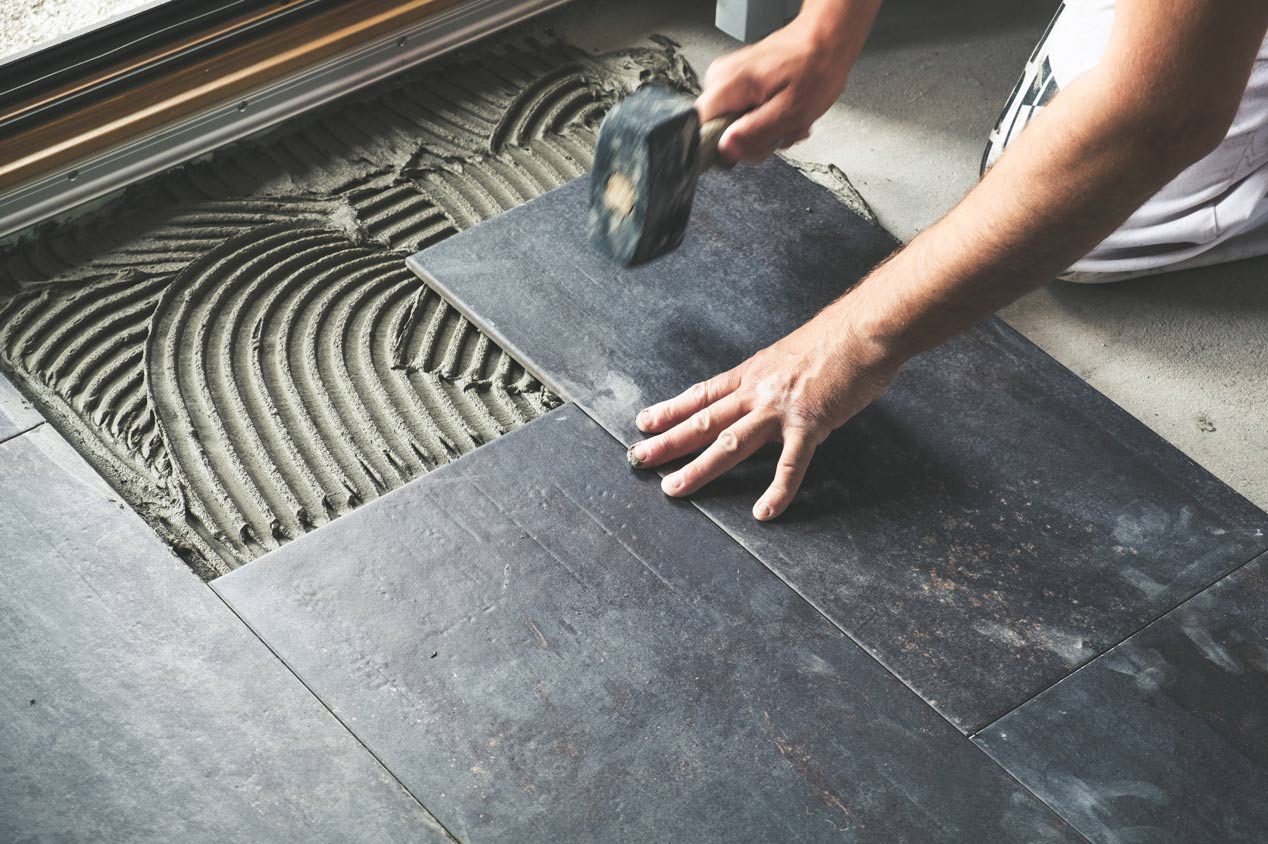 maskalin/iStock/Getty Images Plus via Getty Images
Your flooring, particularly in high-traffic areas, is exposed to a lot of wear and tear, so it's vital that the product you choose is tough enough to keep up with those demands.
Tile Durability Pros:
Tile is tough, durable, and hard to crack
If you damage a single tile, you can simply replace that one tile
Can withstand high amounts of foot traffic
Doesn't scratch
Tile Durability Cons:
"Destructively hard" tiles can cause mutual destruction when things fall on them.
May require sealing, depending on the type of stone, to increase stain resistance and improve durability
Laminate Durability Pros:
Resists scratches
A single plank or tile can be replaced
Laminate Durability Cons:
Can't be revarnished or resealed
Once wear layer is gone, the floor needs replacement
Repair and Maintenance
Repairing and maintaining a floor should be relatively painless and simple. Both tile and laminate are fairly easy to clean and maintain. And, for resealing and repair jobs, hiring a local flooring pro ensures you get the best results with minimal effort.
Tile floor repair and maintenance pros:
Easy to clean
Does not absorb moisture if sealed properly
Repair (or replace) individual tiles if necessary
Generally doesn't scratch
Easy to reseal to maintain water and stain resistance
Tile floor repair and maintenance cons:
Will need regrouting periodically
Grout requires regular scrubbing and whitening
Laminate floor repair and maintenance pros:
Easy to clean with vacuum or broom
A single plank or tile can be replaced if damaged
Doesn't require resealing
Laminate floor repair and maintenance cons:
Cannot be refinished or resealed
Cannot tolerate too much water
Planks can shrink over time, leaving unsightly gaps around the edge of the room and at joins
Moisture Resistance
Moisture resistance is crucial for flooring in bathrooms, kitchens, and hallways. Plus, accidents happen, drinks get knocked over, new furry friends take a while to potty train, and sometimes life gets messy. So it's important that the flooring you choose can withstand the demands of everyday life.
Tiles:
If sealed correctly, tile is waterproof
Some stone tiles need periodic resealing to maintain their water resistance
Laminate:
Water resistant to a degree, but you must clear spills up immediately
Bottom layers of laminate are made from fiberboard so if water penetrates the boards or through the joins, the fiberboard gets soaked and irreparably damaged
Heat Resistance
Heat resistance is an important factor if you're planning to lay a floor in your kitchen, as hot food, water, and pans may accidentally land on it.
Tiles:
Most tiles are heat resistant and resistant to cracking and discolouring over time with repeated exposure to heat
Laminate:
Temperature fluctuations can cause laminate to expand and contract
Intense heat can cause laminate to blister and bubble
Tile vs. Laminate Flooring: Which is Best for Your Home?
Tile and laminate flooring both have appealing qualities as interior flooring options. However, the room you're remodeling and your lifestyle both impact which type of flooring you should choose. You can always get expert advice from a local flooring installer.
Which is Best for Homes With Pets?
Both laminate and tile are a good choice for pets, but there are a few things to consider. Laminate and some tiles are slippery for humans and particularly pets. Therefore, if you have animals, it's best to choose textured laminate or natural stone that's already slip-resistant. Both options are easy to clean if your pet has an accident, but because laminate has a fiberboard base, repeated accidents that breach the water-resistant layer will cause damage.
Which is Best for Bathrooms?
Tile is the best flooring for bathrooms. Although it can be slippery unless you use a textured tile, it's still better than laminate. Tiles such as porcelain are waterproof, whereas laminate is only water resistant. With continual exposure to moisture, laminate will quickly buckle and peel.
Which is Best for Homes With Kids?
Laminate is probably the best choice for homes with kids. Tile is extremely hard, so trips and falls are often more painful than with a laminate floor. Laminate wipes clean easily and is less likely to crack if someone drops something heavy on it.
Tile vs. Laminate vs. Vinyl Flooring
Vinyl flooring is synthetic and consists of layers of fiberglass, PVC, a photographic layer, and multiple thin wear layers. Vinyl doesn't look as realistic as laminate as it tends to be a little glossier and look more like an image than the real thing. Vinyl, unlike laminate, is waterproof, so is suitable for use in bathrooms and kitchens. For cleaning and maintenance, vinyl is much easier than tile or laminate. Vinyl flooring costs $5 to $10 per square foot, including labor and materials.
Consult With a Flooring Pro Today
No Comments Yet