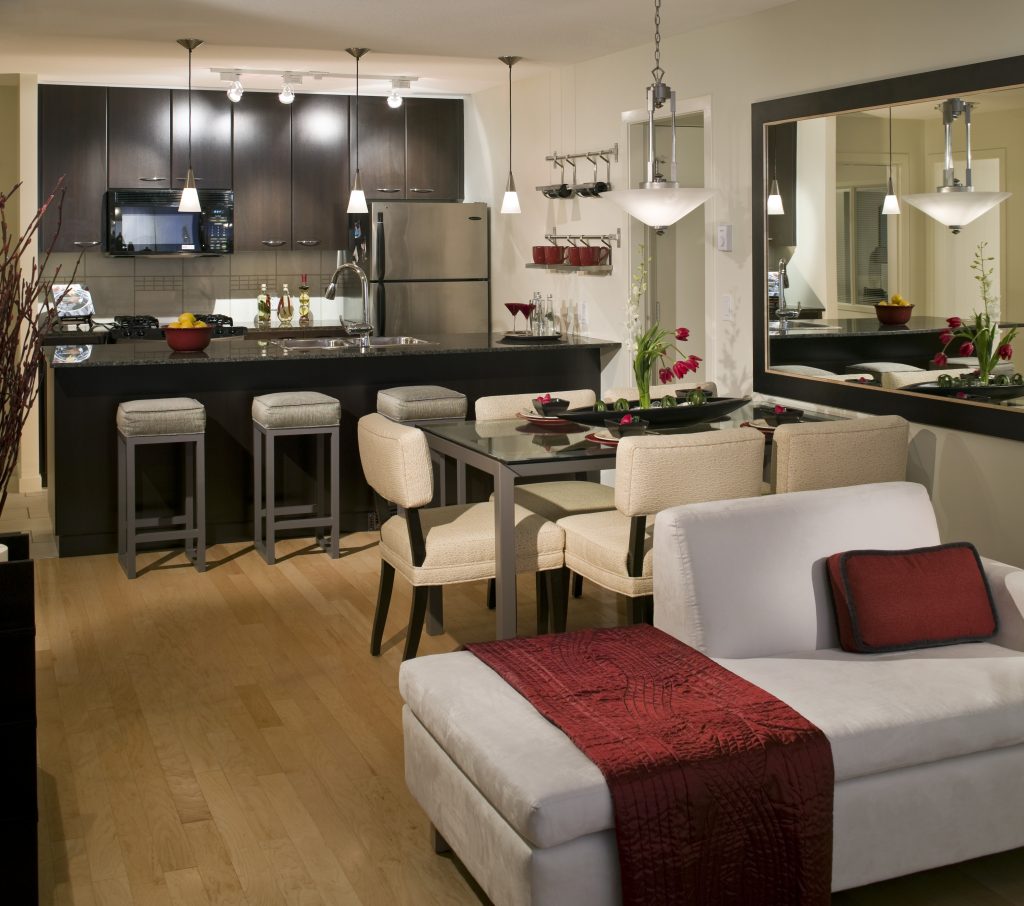 Homeowners want to know about the most popular kitchen projects: installing a sink, installing new flooring and installing pre-fabricated cabinets, according to HomeAdvisor.
Homeowners are completing more home improvement projects now than they were 12 months ago, HomeAdvisor reports. And they're also carefully researching projects before diving in. Three-quarters of homeowners tackling a kitchen-remodeling project will actively seek advice and information to inform their decisions, reports the Home Improvement Research Institute (HIRI) — primarily tapping online tools like HomeAdvisor's True Cost Guide; making detailed in-store inquiries; and asking friends, family and professionals for tips and information.
Here's what professionals need to know about the top three kitchen projects to help homeowners make the most informed decisions possible:
Installing a Sink
Today's homeowners are seeking improved functionality and a simple, clean aesthetic. To that end, they're generally opting to install more undermount and farmhouse/apron sinks and favoring deep, single-bowl sinks over long-favored double basins. In terms of sink materials, stainless steel, enameled cast iron, granite composite, acrylic, natural stone and copper are most popular — though each comes with its own set of pros and cons. On average, homeowners spend between $229-$794 to install a sink, according to HomeAdvisor's True Cost Guide.
Installing Flooring
When it comes to kitchen flooring, there are a number of solid options available, including hardwood, engineered hardwood, laminate, vinyl, natural stone, and ceramic and porcelain tiles. The best flooring for your clients' kitchens will depend largely on their budgets, tastes and lifestyles. On the lower end of the price spectrum, laminate, vinyl and ceramic tile offer easy maintenance and a range of attractive choices.
On the higher end of the price spectrum, hardwood and natural stone offer the most upscale aesthetic but also require the greatest care. Large-format tiles mimicking hardwood are becoming increasingly popular. On average, homeowners spend between $1563-$4306 to install flooring, according to HomeAdvisor's True Cost Guide.
Installing Cabinets
Many HomeAdvisor users, in an effort to save money on their remodeling projects, choose to hire professionals to reface, paint or stain their existing cabinets. Those who install new cabinets most commonly install pre-fabricated cabinets made of red oak, cherry wood or laminate materials, though maple and pine are also solid material options.
When it comes to construction, framed cabinets will likely best suit clients who favor a classic, more ornate aesthetic. And frameless shaker cabinets will best suit those seeking a more modern or transitional design. On average, homeowners report paying between $2,006 and $7,210 to install new kitchen cabinets, which typically represent about 10 percent of a homeowner's kitchen remodeling budget.
No Comments Yet