It's not necessarily over when the winds stop blowing. You'll still need to take steps to ensure your safety.
Continue listening to the radio for updates and other advisories.
Stay alert for reports on flooding and extended rainfall.
If you are separated from your family, go to an agreed on meeting place or to a Red Cross shelter.
If you have evacuated, return home only when the authorities say it is safe. If you have long-term housing needs, contact FEMA.
Drive only if necessary and avoid flooded roads even if they look slow-moving or shallow. There can be strong currents and heavy debris just below the surface.
Avoid loose or dangling power lines. Report them if possible.
Before entering your house, walk around and inspect it for gas leaks, loose power lines and structural damage. It may not be safe to enter.
If you smell gas, or if there are flood waters, do not go into your house.
Use battery powered flashlights, turning them on before entering the building. (Activating a flashlight may throw a tiny spark from the batteries that could ignite any leaking gas.)
Keep your pets under control and be aware of any wild animals that may roam into an area. If you have to reach into a debris pile, poke around with a stick to discover snakes or other animals that may be sheltering there.
Avoid tap water until you're sure it's not contaminated.
Wear protective clothing. Any water you may come in contact with could be contaminated, and open wounds will become infected.
Never use a generator in an enclosed space. Carbon monoxide can build up faster than it can be ventilated, and it can linger long after the generator has been shut off.
Here are some other tips to keep you safe once the hurricane is over: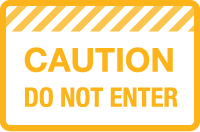 1. WAIT TO ENTER DAMAGED BUILDINGS
Stay out of all damaged structures until local emergency officials have expressed that it's safe to enter.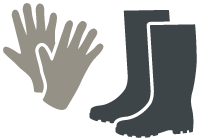 2. WEAR PROPER SHOES AND CLOTHING
Wear long sleeves and pants – as well as gloves and work boots or sturdy shoes – to avoid injuries from stray nails and other hazardous debris. Wear protective clothing if available.

3. SHUT OFF GAS AND ELECTRICAL POWER

If you suspect that there is damage to your home, shut off electrical power, natural gas and propane tanks to prevent fire, electrocution and explosions. Use battery-powered flashlights to see in the dark. Don't use candles.

4. DELAY USE OF TAP WATER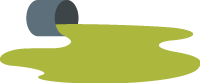 Avoid drinking tap water – or using tap water to prepare food – until you are sure that it has not been contaminated.

5. STAY AWAY FROM POWER LINES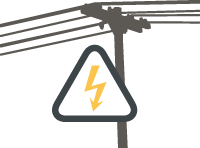 Stay away from downed power lines, and report them to the police and your utility company as soon as possible.


Consult With a Hurricane Recovery Pro Today
Source:
Federal Emergency Management Association
Red Cross
1 Comments