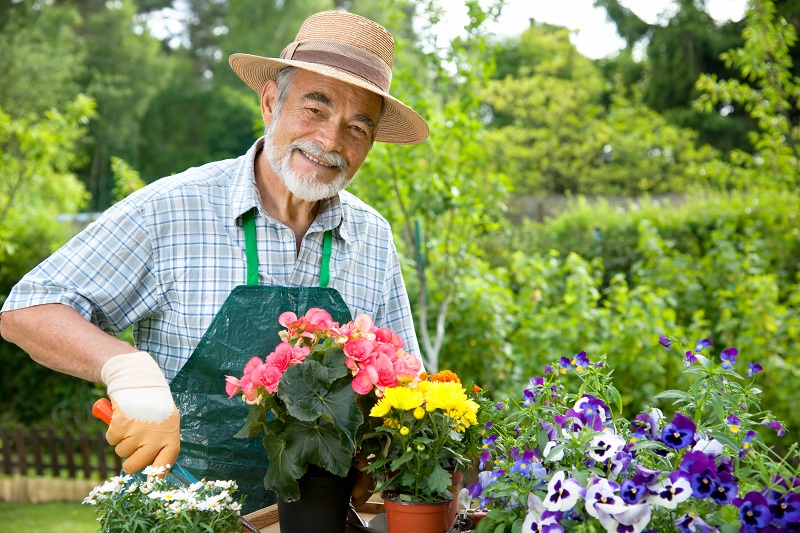 A high-quality gardener should be licensed in their state, have liability insurance, possess a surety bond and have a business license. Most states require a person to have at least three years of experience before they can work on their own as a gardener or landscaper, and other specialty licenses may be required for certain tasks. Always ask a potential gardener if they have specific experience with the work you need to complete and how long it will take to complete the job. HomeAdvisor can help you find the right gardener for your property.
On This Page:
Qualifications of a Gardener

Questions to Ask Gardeners
Qualifications of a Gardener
Whether you have a black thumb or you just don't have time to keep up your landscaping, hiring a gardener can increase your home's curb appeal and help you maintain outdoor space. But with so many companies and individuals offering gardening and landscaping services, it's important to make sure the one you choose is qualified to do the job.
Licensing requirements vary by state and municipality. In most cases, the person must have three to four years of experience working in landscaping. They must also be 18 years old and pass a certification exam. If the gardener you're considering has that license, you'll also want to make sure he or she:
Has a business license issued by your municipality
Has liability insurance
Is bonded (surety bond)
Has at least three years of experience
Can provide at least two references
Meets any other gardener licensing requirements set by your state
You can also rely on HomeAdvisor to help you find the right gardener for your home. Learn more about our extensive screening process.
A gardener who meets these requirements is qualified to perform basic gardening and landscaping tasks, like trimming bushes or advising you on which plants work best in your climate. For more specialized tasks, your gardener may require more certifications.
Specialty Licensing
In most states, other licenses are required for specific gardening tasks. Some common ones include:
Nursery Dealing License: Your state department of agriculture may require this license for gardeners who distribute live plants. This helps ensure plants are healthy and free of pests and disease.
Contractors License: If your gardener installs features like walkways, decks, walls and anything else that may require a building permit from your municipality, they may need to have a contractor's license. Learn more about state-by-state contractor licensing requirements.
Pesticide Applicator License: Federal law states that anyone who applies pesticides to a landscape must be licensed.
Low Voltage Electrician's License: If you're having a new irrigation system installed in your yard, look for someone who possesses this license.
Pros and Cons of Hiring an Individual vs. a Large Company
When searching for gardeners near you, you will likely find both self-employed individuals and large companies that serve entire states and regions. Each has its pros and cons.
Self-employed gardeners tend to be less expensive and can provide you with more one-on-one attention because they have fewer clients. However, you have to be extra careful when vetting them to ensure they have all the licensing, insurance and bonding required for the job.
Like TruGreen and Scott's, larger companies may cost more, and you may not be able to schedule them as quickly as you like. However, you can be confident they are licensed, bonded and insured.
Services Gardeners Offer
Gardeners can perform almost any task that concerns the plants or landscaping outside your home. Some people use the terms gardener and landscaper interchangeably. While their jobs are very similar, gardeners tend to have more knowledge and education regarding plant and soil health topics. Consider hiring a landscaper when you have a project like creating a new garden design or adding large non-living fixtures.
Some typical services and specialties gardeners may offer include:
Choosing and adding the right plants for your yard
Positioning plants for both practical and aesthetic purposes
Maintaining plant health with tasks such as watering and fertilizing
Treating or preventing plant disease infestations
Testing and treating your soil for optimum health
Weeding, pest control, mowing and general lawn and garden maintenance
Adding gravel, mulch and small fixtures
Making sure your yard is safe for pets, children and senior citizens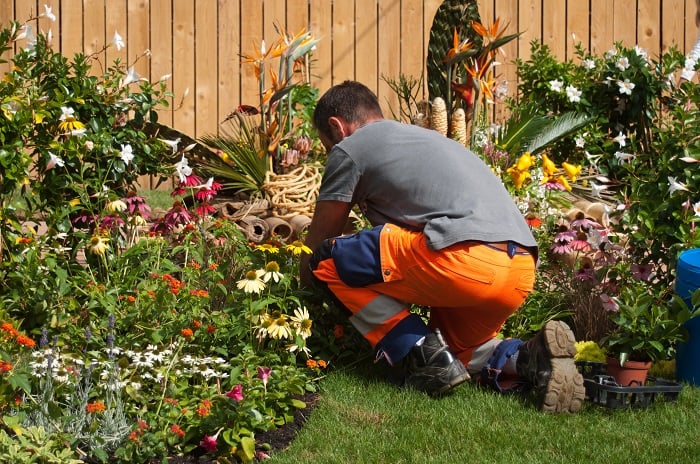 Questions to Ask Gardeners
Before you hire a gardener, it's important to ask the right questions to ensure you get the right candidate for the job. Before conducting an interview, try to visualize and make notes of what exactly you want for your yard, garden or landscaping. This will help the gardener provide you with an estimate for your gardening project, as well as allow them to provide you with any experience they may have in this area.
Do You Handle Weeds and Pests Organically?
If you aren't comfortable with pesticides, fungicides and weedicides in your yard, you'll want to make sure you find a gardener who is competent in organic methods of removing weeds and pests.
Is My Job Within Your Scope of Expertise?
Gardeners can complete many tasks, but not all of them complete all tasks associated with gardening and landscaping. For example, some may focus only on landscaping maintenance, while some will work with you to come up with new designs. You'll also want to find out if the gardener provides all necessary materials for the job or whether you'll need to buy them yourself.
How Long Will It Take to Complete the Job?
If the gardener has multiple clients, it could take weeks to get you on their schedule. That may not work for you if you have a big party planned this weekend and want the landscaping spruced up. If you want a gardener who can provide regular services on a weekly or monthly basis, you'll need to ask about that too.
How to Use HomeAdvisor to Find a Gardener
There is no need to find the right gardener on your own. Let HomeAdvisor help you discover top-rated professionals in your area with our Near Me page. Just enter your zip code, answer a few short questions about your project, and we'll match you with the pros, so you can start comparing quotes.
If you prefer to browse our Directory of Pros, you can search by city, category and other specifications to find the right person for the job. If you already have a basic job in mind, like mowing your lawn, use our Fixed Price Services to hire a vetted pro quickly and easily, so you can use your time for something more important.
FAQs
How much does a gardener cost?
The hourly rate for a professional gardener is between $20 and $150, with the average project costing around $750. Where exactly you fall depends entirely on what gardening services you need.
For example, landscape curbing costs between $700 and $1,700. Simple yard maintenance rates are between $130 and $400 per month.
Are gardeners insured?
The gardening pro you hire should be insured. If anyone working on your property is not, you will be liable for any damages or bodily harm. Only hire an expert with insurance to avoid a potential legal and financial nightmare.
How often should a gardener come?
The answer depends on your gardening needs. Some tasks need only occasional maintenance, while others require weekly attention.
Mowing the grass, weed removal and raking leaves will need to be done once a month or more during some seasons. Thatching and aerating the lawn as well as spreading mulch only need professional help once a year. Building a composting system is a one-time project.
How do you become a gardener? – Licenses & qualifications
Gardeners need at least a high school diploma. Many take classes toward an associate's or bachelor's degree in horticulture. You can self-train, but many pros go through a trainee program with a major landscaping firm.
Once you have three years of work experience, apply for a license with your local state board. The American Horticultural Society is an invaluable resource throughout the process.
Get liability insurance and build up a local client base in your core area of expertise before expanding your services. Volunteer work with local and community nonprofits can also help you gain experience and credibility when you first start your career.
Where can I find a gardener?
Enter your zip code to hire landscaping contractors and qualified gardening pros in your area. Then, follow the steps in this article to choose one that fits your exact needs.
No Comments Yet