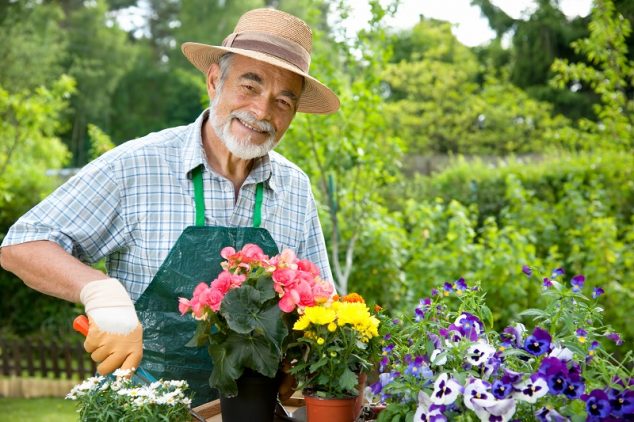 Looking for a Gardener?
Choosing a gardening contractor is not easy. The professional you hire needs to know their craft, improve your space, and offer reasonable rates.
And yet, gardening is necessary for almost any property. Many homeowners do not have the time or expertise to give their plants the care they need. This comprehensive guide will help you select a pro that matches your needs.
First, you should understand what a gardener does. Learn the various types of experts you might encounter. Based on that understanding, you will be better equipped to find someone who can solve your specific need. This guide will also help you find the right questions to ask, prepare you for professional gardening, budget correctly, and more.
On This Page:
What Does a Gardener Do?
First, you need to understand what exactly an expert in this field does. Look for professionals with these areas of expertise:
Consulting on and planning the makeup of a garden.
Choosing which plants are best for your property's climate and location.
Helping you purchase the right plants or seeds.
Planting new flowers and trees.
Watering and feeding plants.
Treating and preventing plant infestations.
Keeping the soil healthy for optimum growth.
Weeding and other tasks to maintain the garden.
To accomplish these tasks, any expert will need to know topics that range from soil ecology to plant physiology. Formal education and experience are pathways to gaining that knowledge. As you begin to research gardeners, you might come across professionals with a wide range of education levels and specialties.
Professional Gardeners vs. Self-Employed Individuals
You can find plant and yard experts working on their own, or as part of a larger gardening company. Each option has advantages and disadvantages to consider.
Larger companies like TruGreen and Scott's are often more credible. They're insured, licensed, and have streamlined their yardwork operations to respond more quickly to requests and questions. You might be able to schedule appointments or pay your bills online.
Self-employed gardeners typically cost less. They tend to have fewer clients and will be able to pay more attention to your yard and property. However, it falls on you to make sure the professional you hire is licensed and insured and has the necessary expertise to do the job right. You can find self-employed gardening professionals on websites like Craigslist, Facebook, Thumbtack, or HomeAdvisor.
What Does a Master Gardener Do?
Master gardeners are professionals who receive a certificate by the American Horticultural Society (AHS). They take theoretical gardening courses in universities across the United States.
Most experts for hire don't carry this distinction. Those who do tend to be more research-oriented, focusing more on horticultural education than actually digging in. Look for one if you need help planning your garden. Simple weeding or other maintenance calls for a more practically-oriented expert. Master gardeners tend to work on their own, instead of being employed by a professional gardening company.
Hiring a Gardener for a Day vs. Weekly Workers
You can hire a gardener either for one-time projects or on an ongoing basis. Make sure you know what you need before you look for professionals. Most experts offer both options, but prices and expectations may differ.
A single-day project may include planting a garden or flowerbed. It could also mean simply getting your property ready for the season. Weekly workers focus more on the maintenance involved every day. If you don't have time for yard work at all, a long-term hire makes more sense.
Gardeners vs. Landscapers
Gardeners and landscapers are different types of professionals, even though many use the terms interchangeably. Look to hire a landscaper when if you need help mowing the lawn or trimming the hedges. These experts also spread mulch, level your yard, build stone patios, and install sprinkler systems.
Landscapers focus more on the large-scale projects on your property. Gardeners, on the other hand, focus on the individual plants in your yard and flowerbed. Some companies like BrightView offer both services but be sure to ask about both types if you do need comprehensive contracting work in your yard.
Return to Top
Do You Need to Hire a Gardening Contractor?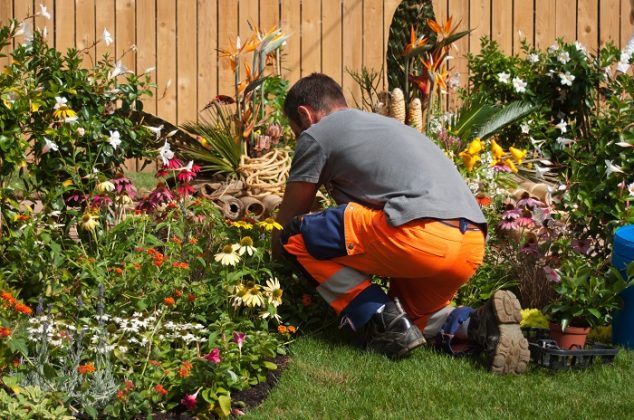 Before you meet with a gardener, evaluate your lawn and decide what you are looking for. If you only need basic maintenance, lawn-mowing and pruning, a self-employed landscaper might be enough. To tend to a formal English garden, you might need an expert with a strong horticultural background.
Time is another important factor. Neglecting your garden is not just unappealing but can impact the ecosystem on your property. A bug infestation can have significant long-term consequences. If you don't have time to tend to your property yourself, hire a pro who can do it for you.
When deciding whether you need to hire a gardening contractor, ask yourself the following questions:
What style is your garden? What would you like it to be? Choose from types like English, Oriental, Woodland, Formal or Informal. You can also incorporate elements from each style to create your own look. The style you choose will impact the experience or knowledge of any professional you want to hire.
What do you use your garden area for? Will you have garden parties? Is this a place of solitude for you? Will your children play in this area?
Are there other special considerations? Do you have or want Xeriscape? Would you like this to be an organic environment with no pesticide use?
Do you want to be part of the process? Gardening is an art. Do you want the space to rest in the hands of an expert? Do you prefer a mutual collaboration? Either way, good communication will be the key to ensuring your garden is exactly as you want.
The extent of services you need will greatly impact the cost of your yard maintenance. The cost for lawn mowing and maintenance averages $150. If you need regular maintenance, you might find monthly or weekly packages at a discount.
Return to Top
Tips to Find & Hire a Good Gardener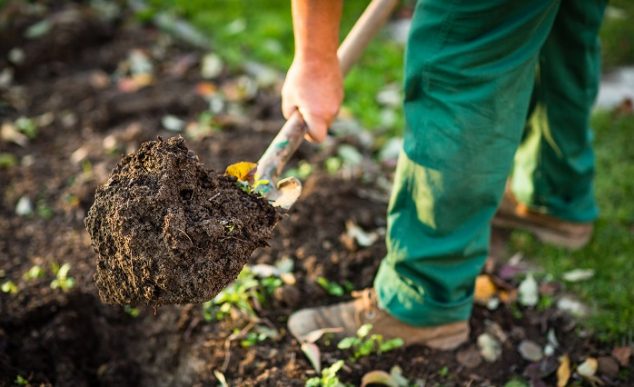 Check the Gardening License
Most states require gardening professionals to get a license. Requirements include 3 years of relevant experience, as well as passing a comprehensive exam.
Read Online Reviews on Independent Websites
Authentic client reviews on independent websites build a baseline of credibility especially for self-employed experts.
Match Quoted Rates to Expertise and Experience
The rates you get can vary drastically based on the type of pro you hire. The services offered by different gardeners vary greatly and the lowest price doesn't always mean the best deal A simple maintenance worker should charge no more than $30 per hour. Expert horticulturalists may quote as much as $150 per hour. If you're unsure about past experience, get multiple quotes.
Ask for References of Past Clients
Take this step especially for large questions. It allows you to evaluate third-party opinions while asking the exact questions relevant to you.
Ask for a Free Consultation and Test their Knowledge
Finally, a free consultation can determine the right gardener for your needs. Walk around your yard with them and ask questions. The right professional should know at least 80% of plants on your property. Learn about their expertise and recommendations before you commit to any payment.
Interview Questions to Ask your Lawn Care Professional
Your gardening contractor should have general knowledge of horticulture, pesticides, weed control, fertilizing and sprinkler system and timer repair. Without this knowledge and experience, mistakes are more likely to occur. Asking the right questions at the point of hire could save some big disappointments (or disasters) down the road.
Ask these questions during your initial phone conversation:
How much do you charge per hour, or per project?
Do your costs change with an ongoing engagement?
Are you licensed and insured against any potential problems?
Can you provide references of other clients like me?
Do you perform landscaping services, or do you partner with a company/professional who does?
Can you manage my yard organically and sustainably?
Then, follow up with these questions during the in-person consultation:
What would you suggest to improve this garden?
How would you approach that improvement in terms of an actual work plan?
How do you plan to stay in touch should you encounter any unexpected problems?
How can we communicate on a regular basis so I know everything I need to about my garden?
Answers to these questions before the hire will become crucial knowledge. In addition, remember that communication goes both ways. Communicate exactly what you expect from your gardening contractor before they put together a plan or start working on your property.
Return to Top
Checklist: Planning Your Garden & Landscape
Your property might need a variety of tasks to stay healthy. Use the following checklist as a guide when planning, and budgeting for, tasks with your gardener:
Mow the lawn regularly
Mulch grass clippings into the lawn, or remove and dispose of grass clippings
Rake leaves regularly, especially during fall
Clear fallen branches and debris, especially after storms
Fertilize lawn and plants
Aerate the lawn
Edge the garden and grass areas
Prune bushes and shrubs
Control and remove weeds
Spread mulch and wood chips
Thatch the grass
Water the garden and lawn
Remove small dead trees and shrubs
Tend to your flower garden
Tend to your vegetable garden
Prioritize organic gardening
Composting for your organic waste
Diagnose sick plants or trees
Tend to your greenhouse
Mark each task that applies to your property, then find a contractor who can help you accomplish it. Full-service firms or self-employed experts can accomplish all of them. You will get deals by batching areas together, such as everything to do with your lawn or gardens. You can also save some budget by taking on some of these tasks yourself.
If you need multiple services, look to a full-service gardener instead of a simple dayworker who only mows or removes weeds. Optional additions, like garden art or a garden terrace, may require more specialized professionals.
FAQs
How Much Does a Gardener Cost?
The hourly rate for a professional gardener is between $20 and $150, with the average project costing around $750. Where exactly you fall depends entirely on what gardening services you need.
For example, landscape curbing costs between $700 and $1,700. Simple yard maintenance rates are between $130 and $400 per month.
Are Gardeners Insured?
The gardening pro you hire should be insured. If anyone working on your property is not, you will be liable for any damages or bodily harm. Only hire an expert with insurance to avoid a potential legal and financial nightmare.
How Often Should a Gardener Come?
The answer depends on your gardening needs. Some tasks need only occasional maintenance, while others require weekly attention.
Mowing the grass, weed removal, and raking leaves will need done once a month or more during some seasons. Thatching and aerating the lawn as well as spreading much only need professional help once a year. Building a composting system is a one-time project.
How Do You Become a Gardener? – Licenses & Qualifications
Gardeners need at least a high school diploma. Many take classes toward an associate's or bachelor's degree in horticulture. You can self-train, but many pros go through a trainee program with a major landscaping firm.
Once you have three years of work experience, apply for a license with your local state board. The American Horticultural Society is an invaluable resource throughout the process.
Get liability insurance and build up a local client base in your core area of expertise before expanding your services. Volunteer work with local and community nonprofits can also help you gain experience and credibility when you first start your career.
Where Can I Find a Gardener?
Enter your Zip code to find qualified gardening and landscaping contractors in your are. Then, follow the steps in this article to choose one that fits your exact needs.
Return to Top
---
1 Comments