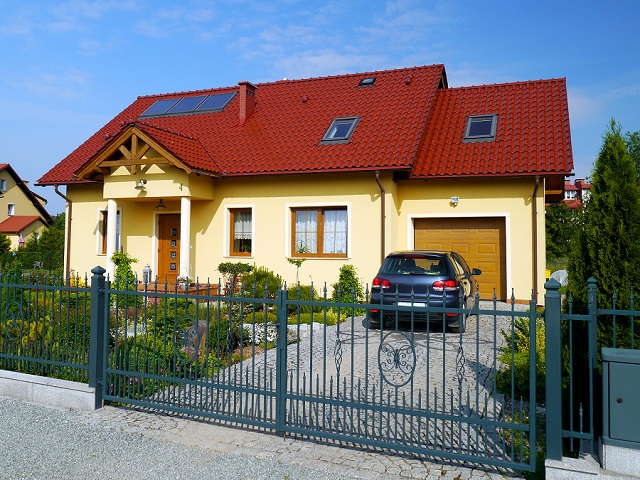 Which is the best fence on the market today? Is one type of fence material superior to another?
There really is no one best fence. The trick is to figure out which is the best fence for your home. Weighing the following factors, likely many of them apply to your situation, and deciding which factors are most important to you will help you determine which fence is best for your home.
Five types of fencing materials are sold and installed: aluminum, vinyl, wood picket, wood rail and post, and chain link.
Stability
Stability is an important element to consider. Aluminum fences are one of the most stable on the market. They will withstand almost any type of weather. If you live in an area prone to extreme weather, an aluminum fence may be the best choice for your home. Chain link is also one of the more stable options in fencing. Vinyl fencing has its own set of positive attributes but tends to be the type of fencing more prone to breakage during severe weather and heavy use. Gates on an aluminum or chain link fence typically hold up longer and better than on vinyl or wooden fences.
Maintenance
Maintenance is another important factor to consider when choosing a fence. Aluminum and chain link fences have little to no maintenance required of them. Vinyl typically has minimal maintenance as well and just requires replacing missing boards or fence post caps after a storm or years of use. Wood fences tend to need the most maintenance because they need to be repainted or restained frequently.
Utility
Think about why you want a fence. Are you trying to keep pets in or provide a safe place for kids to play? Are you trying to keep your things safe and your neighbors out? If you have pets or young children you want to keep in your yard, you'll likely want a vinyl or wood picket fence. A wood post fence, alternatively, would not be effective at keeping children or pets in your yard. Aluminum fences are often used around pools because they are tough to scale and withstand contact with water. Chain link fences tend to be far easier to scale, and their gates are harder to keep locked.
Ready to start your
Fence Building Project

?Find Pros
Privacy
Vinyl fences are often called privacy fences, and for good reason. They are tall and keep nosy neighbors out. If you want your property to be blocked off from others' view, vinyl might be the right choice. Wood picket fences provide some privacy also, depending on height. Wood picket and vinyl fences are also a good choice if you are trying to block noise from neighbors. Wood and post, chain link and aluminum fences don't provide much in the way of privacy.
Visual Appeal
The look of your fence is another important consideration when choosing a material for your fence. You must consider how the appearance of the fence might fit in with other homes in your neighborhood. Are there any homeowner association or community standards the fence must meet? What about city rules and regulations? Consider your current landscaping and future landscaping plans when choosing your fence.
Cost
Aluminum and Vinyl are usually the most expensive fencing materials, while chain link is usually cheapest. Your budget and the size of the fenced area will also be important factors in what material works best for you.
Prioritizing all these factors can help you come to a decision on which fence material works best for you, your family, and your home.
1 Comments