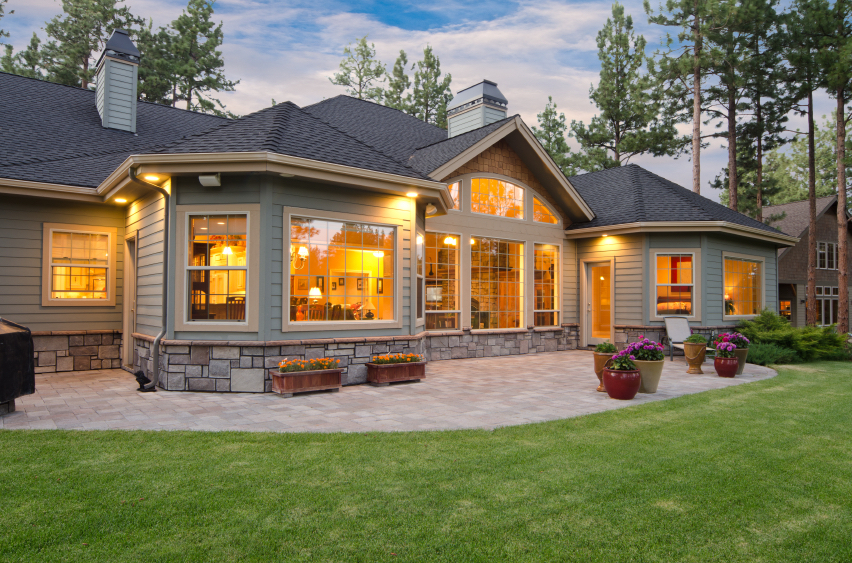 The home improvement industry is big – and it's only getting bigger.
A doubling of the average homeowner's equity in the past five years has stimulated steady growth, allowing home improvement spending to grow nearly twice as fast as the rest of retail.
But how did it get to this point? And what's in store for the future? Below are answers to some of the most frequently asked questions about the home improvement industry.
Q: How big is the entire home improvement industry?
A: For starters, it's in the hundreds of billions. Here's what goes into that grand total.
Using a biennial index called the American Housing Survey, Harvard's Joint Center for Housing Studies estimates a total of $383.3 billion spent by homeowners on home improvement in 2017.
But, that figure doesn't account for:
Work done on unoccupied homes (i.e., the home is being extensively remodeled by an investor)
Work done by those prepping their homes for sale, in a year the index doesn't take place (for instance, the survey would capture the work done by the purchaser, but not that done by the seller)
While there are uncertainties as to the size of those missing expenditures, it's safe to say that the home improvement industry is in excess of $400 billion per year.
Q: How does the home improvement industry compare with other sectors of retail?
A: While the home improvement industry is smaller than economic giants like automobiles and supermarkets, it is*:
38% larger than full-service restaurants ($290 billion)
154% larger than department stores ($150 billion)
20% larger than health and drug care stores ($300 billion)
55% larger than clothing and accessories stores ($250 billion)
Q: Why is the home improvement industry growing so fast?
A: Home improvement spending nationwide is now rising at nearly six percent annually, according to the Leading Index for Remodeling Activity. Three years ago, the annual growth was less than 6 percent.
Why the change? One big reason: Homeowner equity. The addition of six trillion dollars in homeowner equity in the past couple years has given many homeowners the confidence and means to tackle the repairs and upgrades they had put off during (and for several years after) the great recession.
But not just that, homeowners are taking on more large, discretionary (read: lifestyle-enhancing) home improvement projects, as opposed to just sticking to necessary maintenance. For instance, in 2016, homeowners spent an average of nearly $2,000 more on home improvement projects than they did they did in 2015.

Q. Which categories are growing the fastest? What are the most popular home improvement projects?
A. With more homeowners doing more elective home remodeling, appliance installations are growing rapidly. Plus, now that Baby Boomers are getting older, aging-in-place modifications are picking up steam. And don't count out smart-home technology.
According to our True Cost Report, these are the ten most requested home improvement projects in the last 12 months:
Remodel a bathroom: $9,275
Paint or stain a home's exterior: $2,647
Install central A/C: $5,250
Build an addition: $40,825
Build a deck or porch: $6,935
Install concrete patios, walks and steps: $2,443
Install drywall: $1,639
Install asphalt paving: $4,169
Build a garage: $25,008
Remodel a basement: $18,807
Q: How are generational shifts impacting home Improvement spending?
A: Currently, Baby Boomers are driving the majority of home improvement spending.
But as more Millennials continue to become homeowners and scoop up affordable fixer-uppers, they'll likely surpass the home improvement spend of their parents' generation. And while the typical Millennial buyer may not have the resources to renovate the entire house at once, many will take on big projects in bite-size pieces — doing a little more each year.
Another factor? More high-income millennials are becoming homeowners.
Research on homeowner demographics from Harvard's Joint Center for Housing Studies shows that nearly half of all homeowners under age 35 had household incomes of at least $80,000 — and that the high-income share has been growing. And that means more money to personalize their space.
Q). What can we expect from the home improvement industry in the near future?
A). Taking into consideration the current state of the industry, home improvement spending will likely continue to increase. Over the next three years, its growth rate could even start to exceed that of new home construction.
Higher mortgage rates will likely provide an additional spending boost, as homeowners often choose to fix up the homes they are in, rather than move and give up those historically-low rates they locked in "back in '16 or '17."
The industry can expect to see more discretionary home improvement projects as well, along with more whole-room renovations – and that growth will be supported by a twin-engine-boost from the two largest generational groups: Millennials, as they enter into ownership, and Boomers, as they begin to need to make aging-in-place of modifications within their homes.
*Data derived from the United States Census Bureau
No Comments Yet