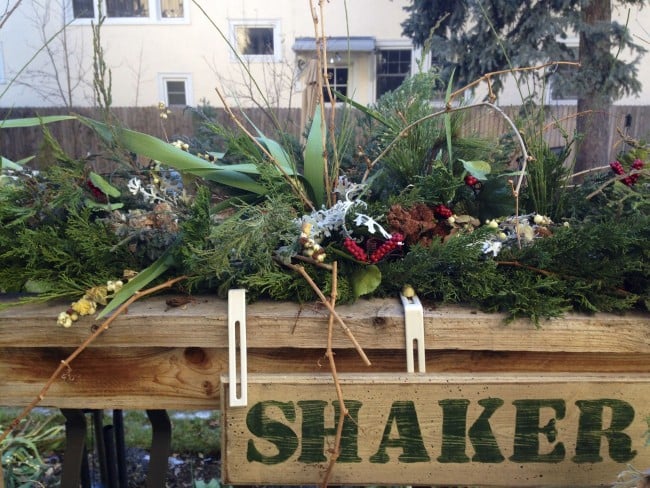 For garden enthusiasts, winter is generally thought of as the "off season". This is especially true for the gardener who delights in growing flowers. It is a common belief that winter flowers are only grown commercially and that a winter flower garden on a residential scale isn't feasible.
It is true that in very cold climates, winter flowers are a rarity. Very few flowers are hardy enough to poke their way through frozen earth and snow. It should be stated, however, that there are many species of flower that can survive in "cool" conditions, and a few that can live in down right "cold" ones.
How Cold is too Cold?
Is the ground frozen? Then yes, it's too cold. Next comes the tough one. Will the ground freeze again? If the answer is definitely "no", then there are some flowers you can plant. It is, however, nearly impossible to say when the ground will stop freezing.
Shrubs
The easiest way to have a winter flower garden is to plant some very hardy shrubs. Now, in mid-winter, we're lucky to get much color at all. So some suggested winter shrubs will have brightly colored berries, and a few will have actual flowers.
Witch hazel is one of the most common flowering shrubs. It is extremely hardy and will produce winter flowers in the months of December and January. Japanese pieris is another good choice and will produce flowers in the very late fall or early winter. In slightly milder climates, rosemary will bloom during winter months.
Holly, with its beautiful and festive berries, will add color to your garden. Callicarpa and photinia, related species of shrub, will produce bright purple and dark red berries, respectively, that can last all winter long.
Winter Flowering Plants
There are a few flowers that, though there are no guarantees, tend to do better than others in cold conditions. Helleborus, snow drops, and winter jasmine are very hardy and some of your best bets. Some roses and lilies are also quite tough. Iris, hollyhock, poppy, and carnation have been known to thrive in cold conditions as well.
Those looking for a great variety of blooms, however, should either stick to summer months or invest in a greenhouse. There are some greenhouses on the market that are very affordable and will make it possible to grow a vast array of different flowers no matter the season.
Admittedly, the amount of species of winter flower pales in comparison to the number of flowers that bloom in other seasons. Maybe that's what makes them so special. Seeing flowers when the snow is still falling is a thrill even indoors. Imagining how hard those little blooms and berries have to work outside in the cold just to brighten your day makes their rarity almost uplifting.
No Comments Yet